PitchBlack Night Light
Keep your dog visible through the darkest night. And it will fit to almost any collars or harnesses as long as you can wrap a bungee around it!
or 4 payments of $5.68 with
PITCHBLACK NIGHT LIGHT
OVERVIEW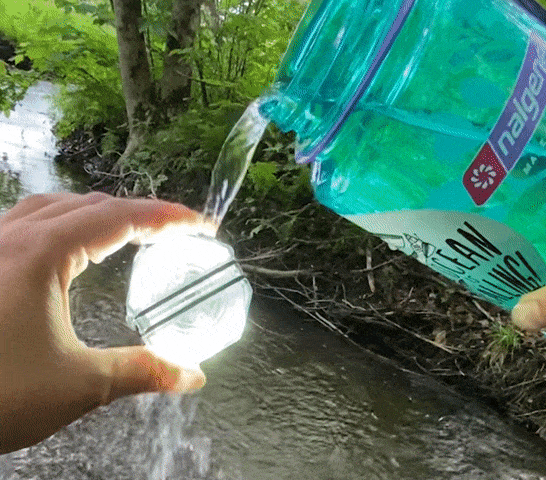 Ready for a dip
The Pitch Black Night Light is rated IP67. That means it can go under water up to 1 meter deep for up to 30mins.
Let's just say you don't have to worry about your dog running in the rain or going for an unexpected dip in a river.
Make sure your dog gets seen
The Pitch Black features 14 LEDs for maximum vision. It's a lot of light! But don't worry, you can control the intensity if needed.
Find the mode that fits the situation
It has 7 lighting modes. Are you more of a plain white or a blinking red type?
From surround mode, to blinking beacon, the Night Light has your night adventures covered.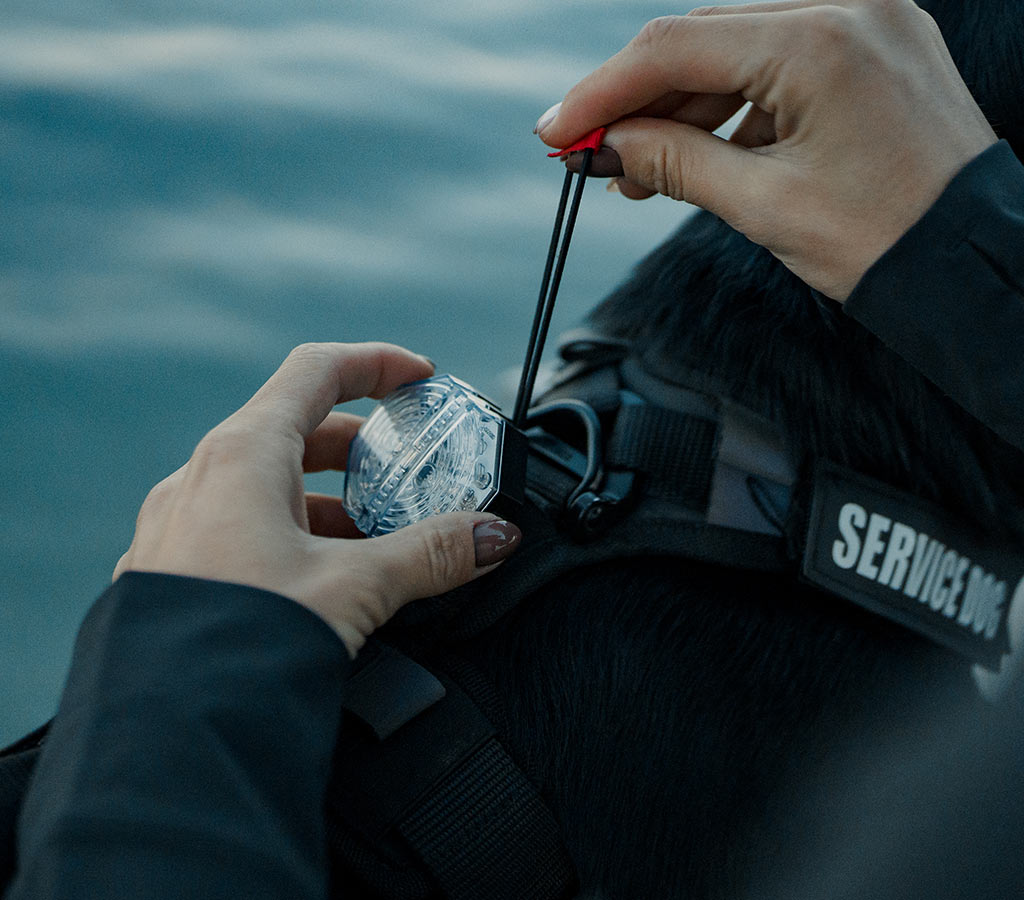 Don't worry about finding a place to attach the light
It attaches to almost anything. It's the first of its kind. We decided to dump the plastic clip that always breaks for this elastic that attaches to collars, harnesses, backpacks... and holds on to it.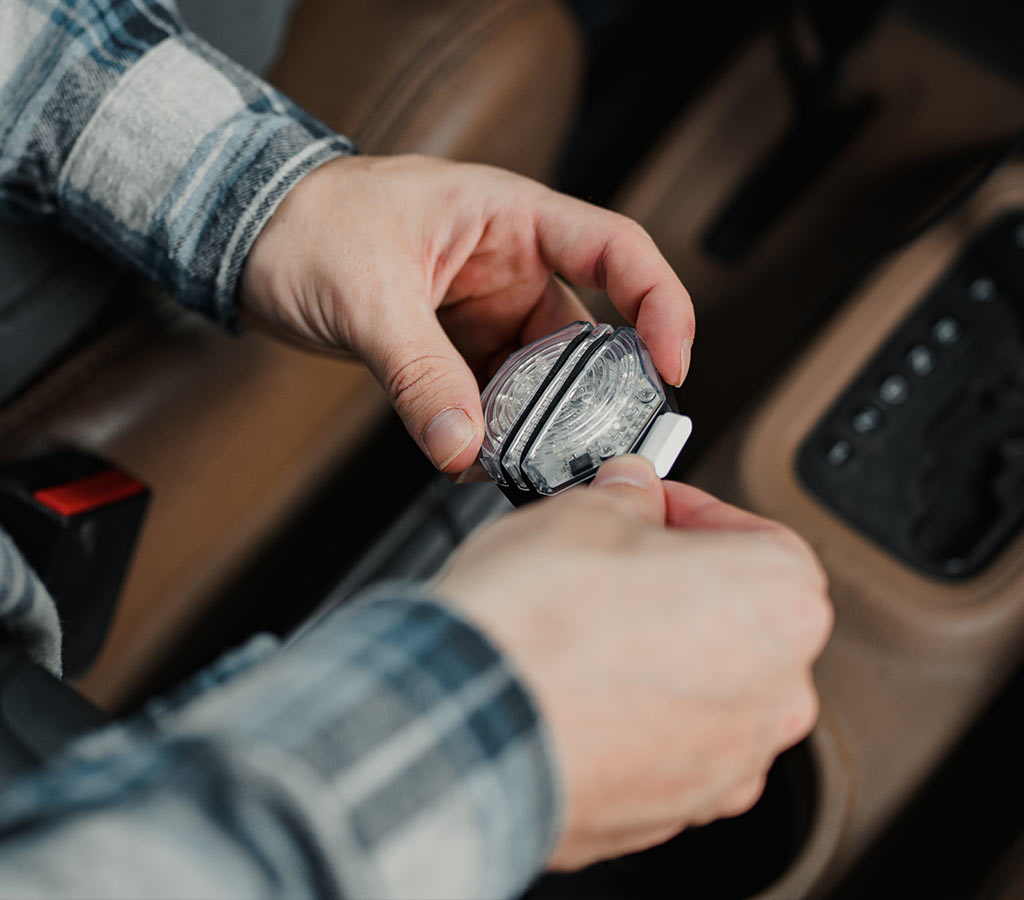 Charge it anywhere
It comes with a magnetic charger so you don't have to worry about water getting in. And because it's a USB cable, you can easily charge it in the car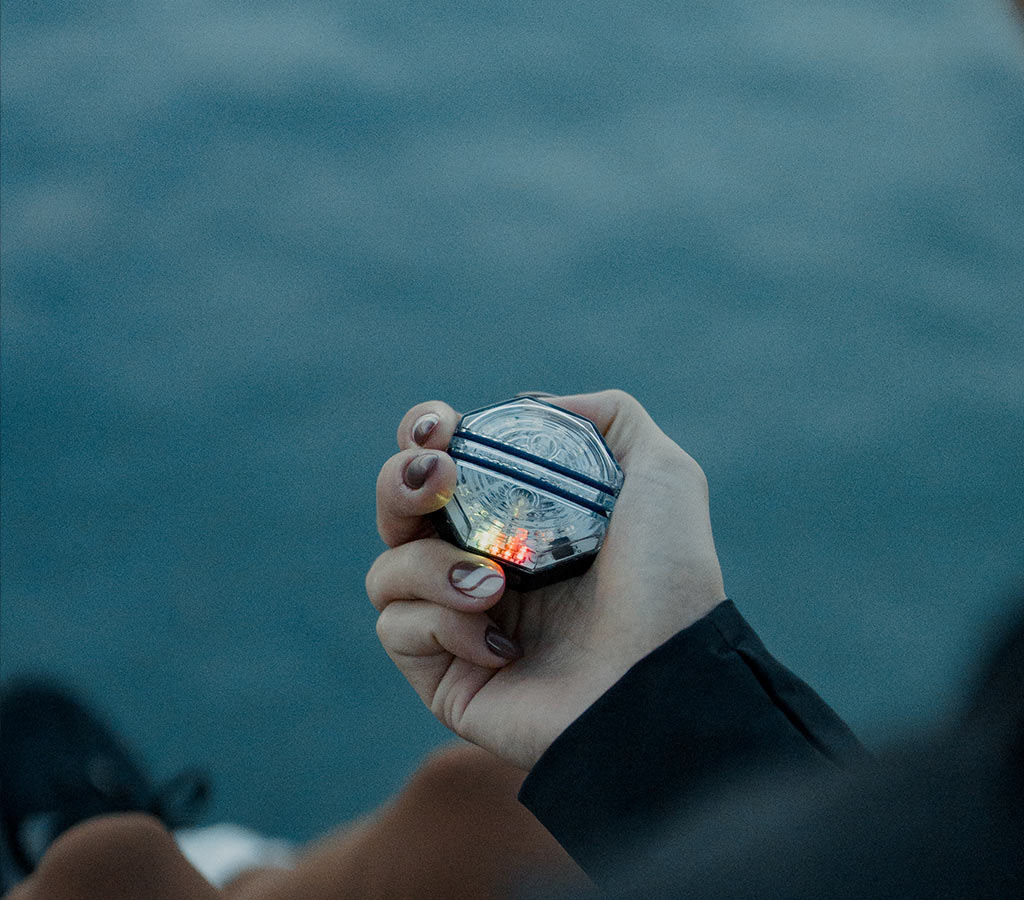 Don't get caught with a dead night light...
The Pitch Black Night Light rocks 4 LEDs (from red to green) to let you know how much battery is left in the Light. 
That way you can know when the light is at 100%, 75%, 50%, 25%.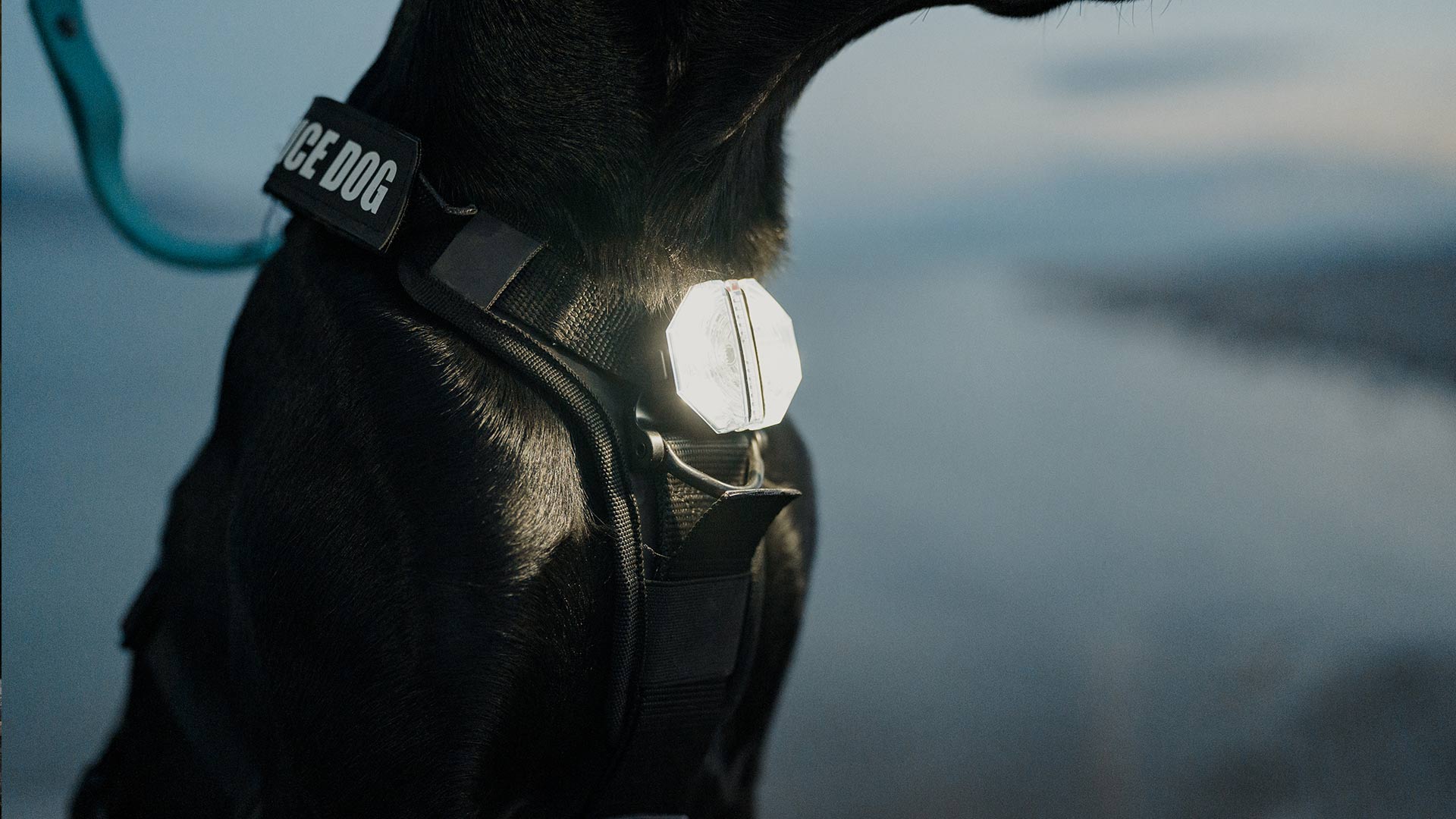 See how the light works!
Light it up!
It all depends on the mode you're in. The plain white lasted for 11 hours. But red and blinking consume less energy, therefore they should last longer than plain white. 
Without hesitation its power button. It does that satisfying click when pressed. We wanted to make sure the button would be easy to press even with mitts during canadian winters.
It takes about 3 hours to bring a dead night light to fully charged!
Yes! The Night Light is guaranteed for 1 Year against defects and malfunctioning.
Boring Details
ABOUT THIS LIGHT
WEIGHT:
1.09oz (31g)

DIMENSIONS:
Diameter: 1.97" (5cm)
Height: 0.9" (23mm)

MORE:
Charging time: 3 hours
Battery Autonomy: Up to 14 hours (in plain white mode)