1. Move the hair aside.
Place wide part of the notch in front of tick.
2. Slide the tool forward until the tick is at the bottom of the notch.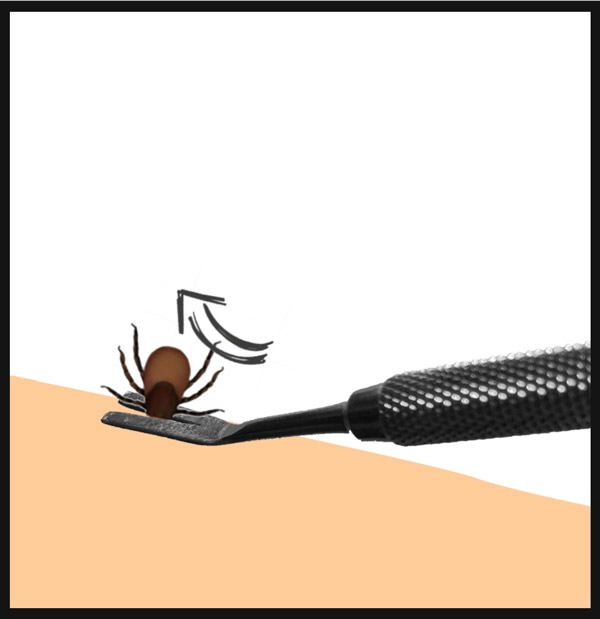 3. Continue firm forward-upward motion until tickdetaches.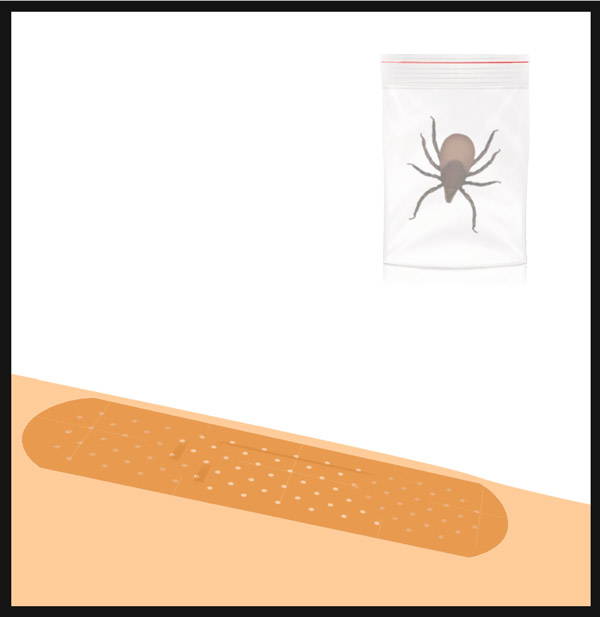 4. Put the tick in a sealed bag. Wash hands and clean bite area. Apply alcohol to disinfect wound and tool.