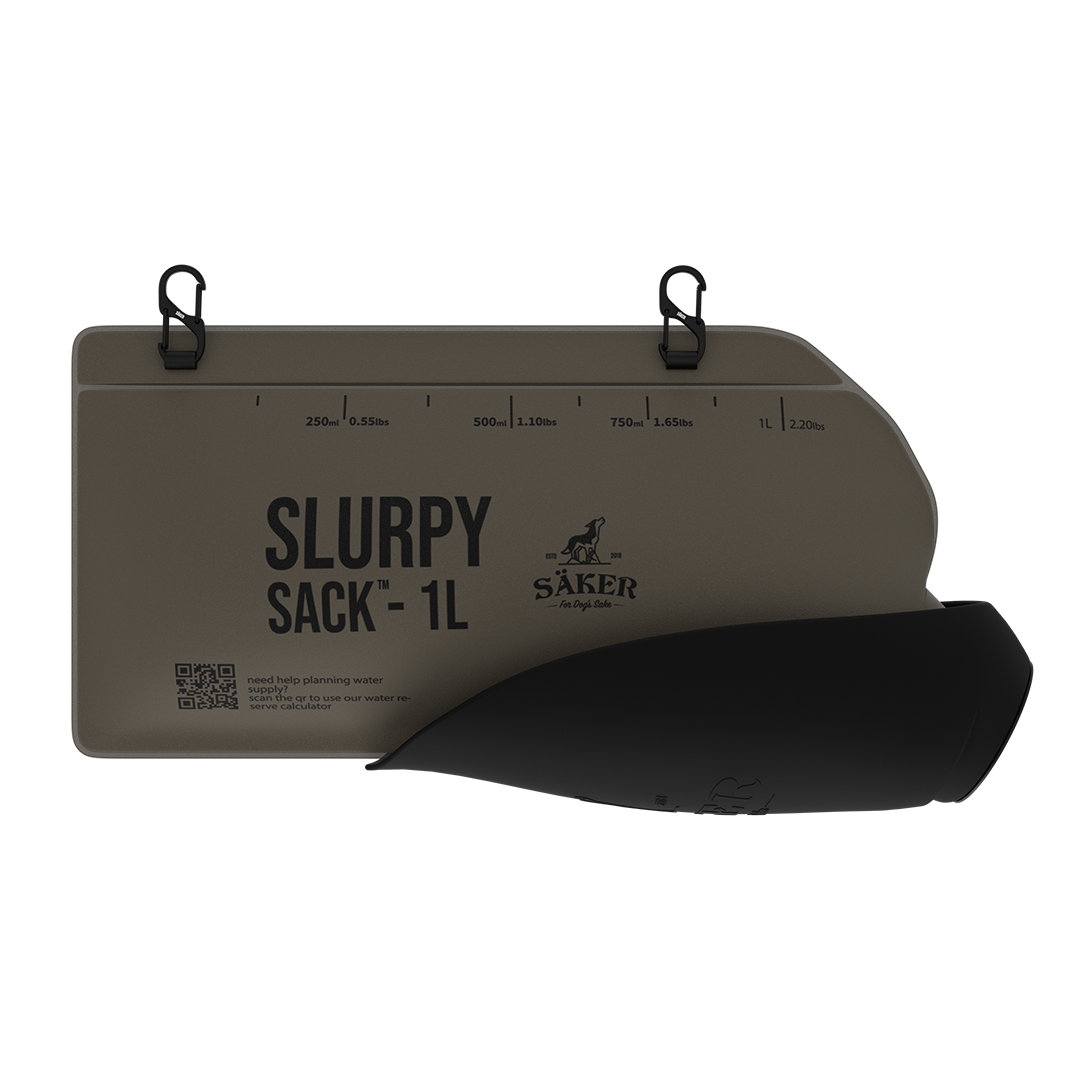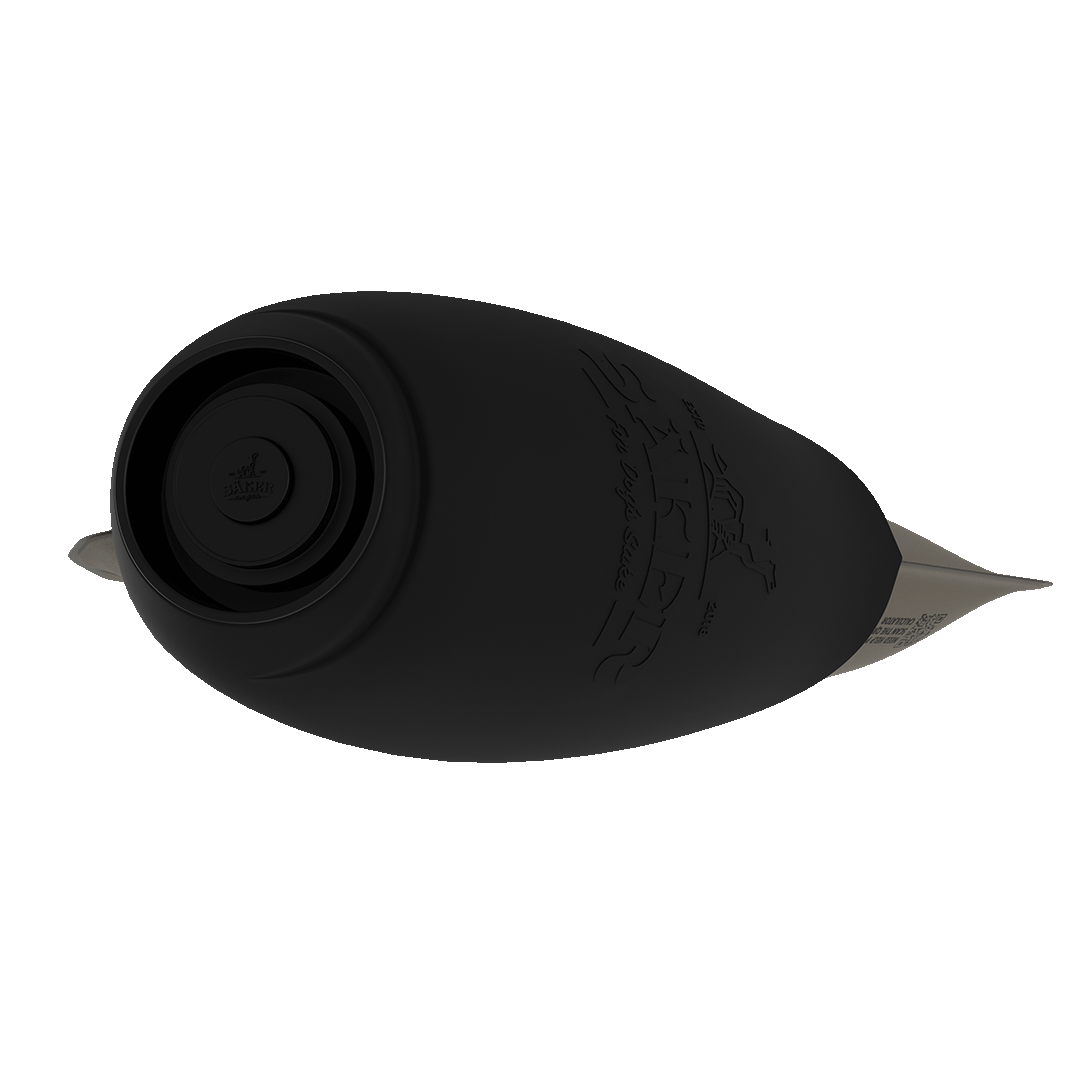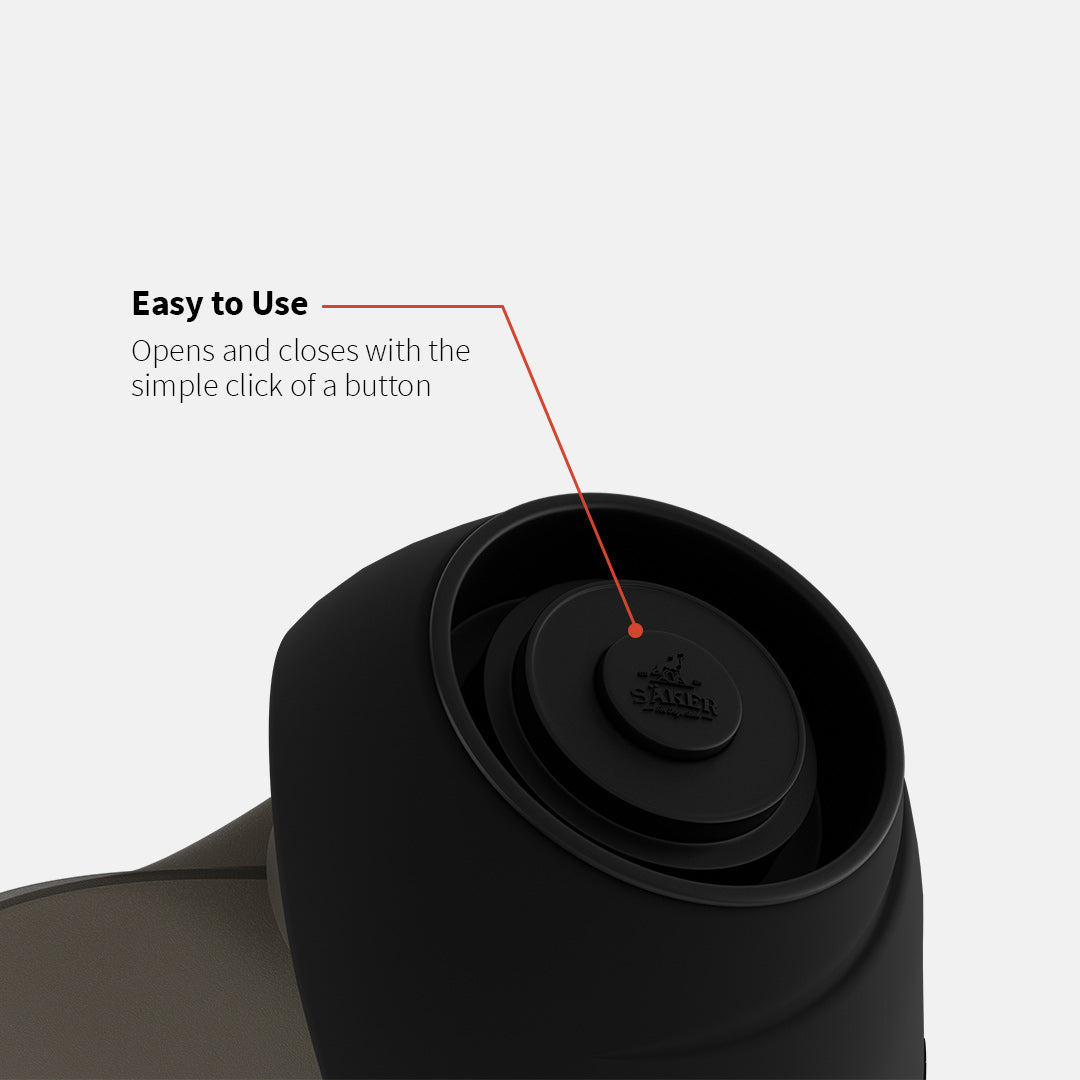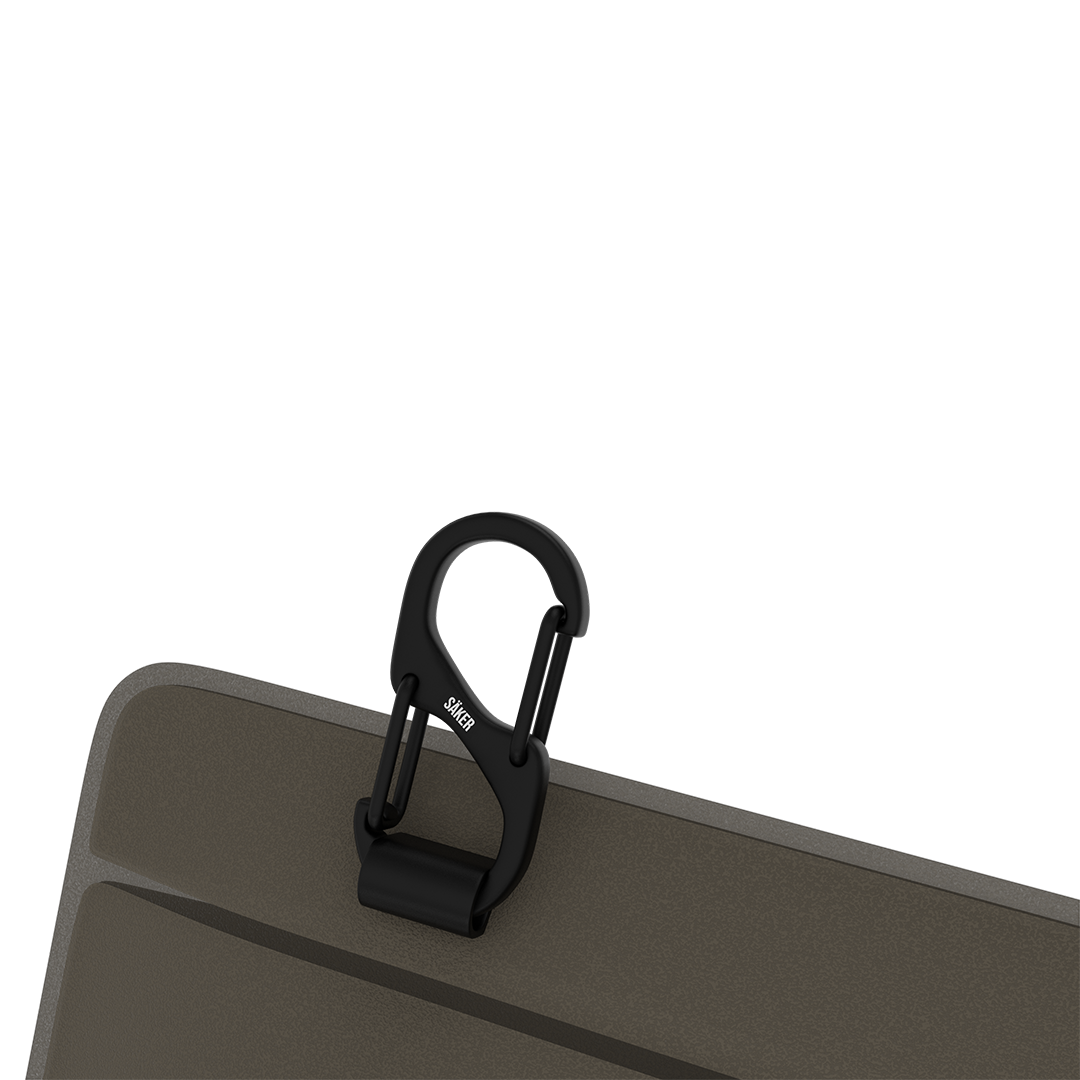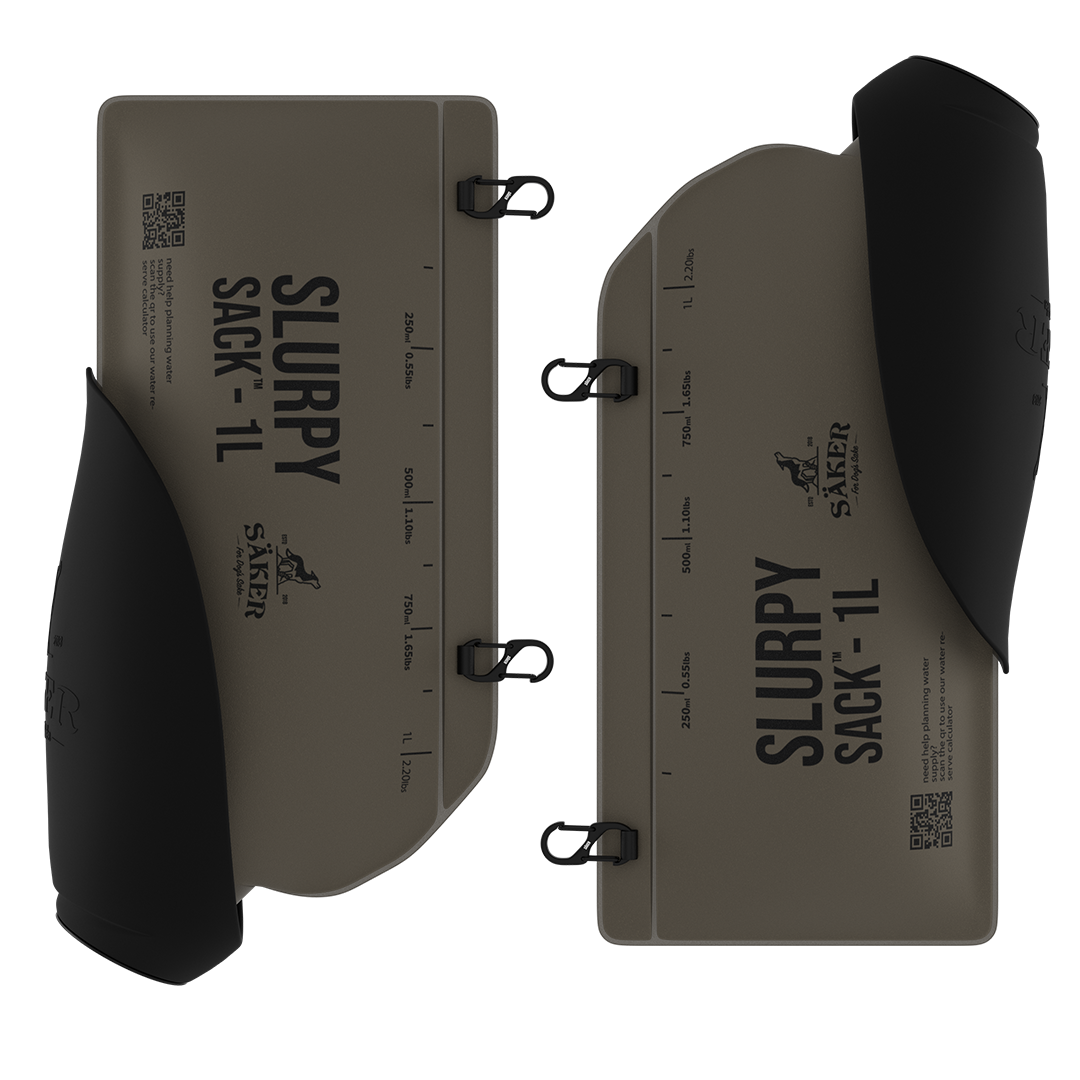 Slurpy Sack™ - 1L
Whether you're going on a short hike or a multi-days trip, the Slurpy Sack is the ultimate hydration on the go.
or 4 payments of $5.48 with
No more bowls
Thanks to the Slurpy Lip, you can now give water to your dog without needing a bowl whatsoever.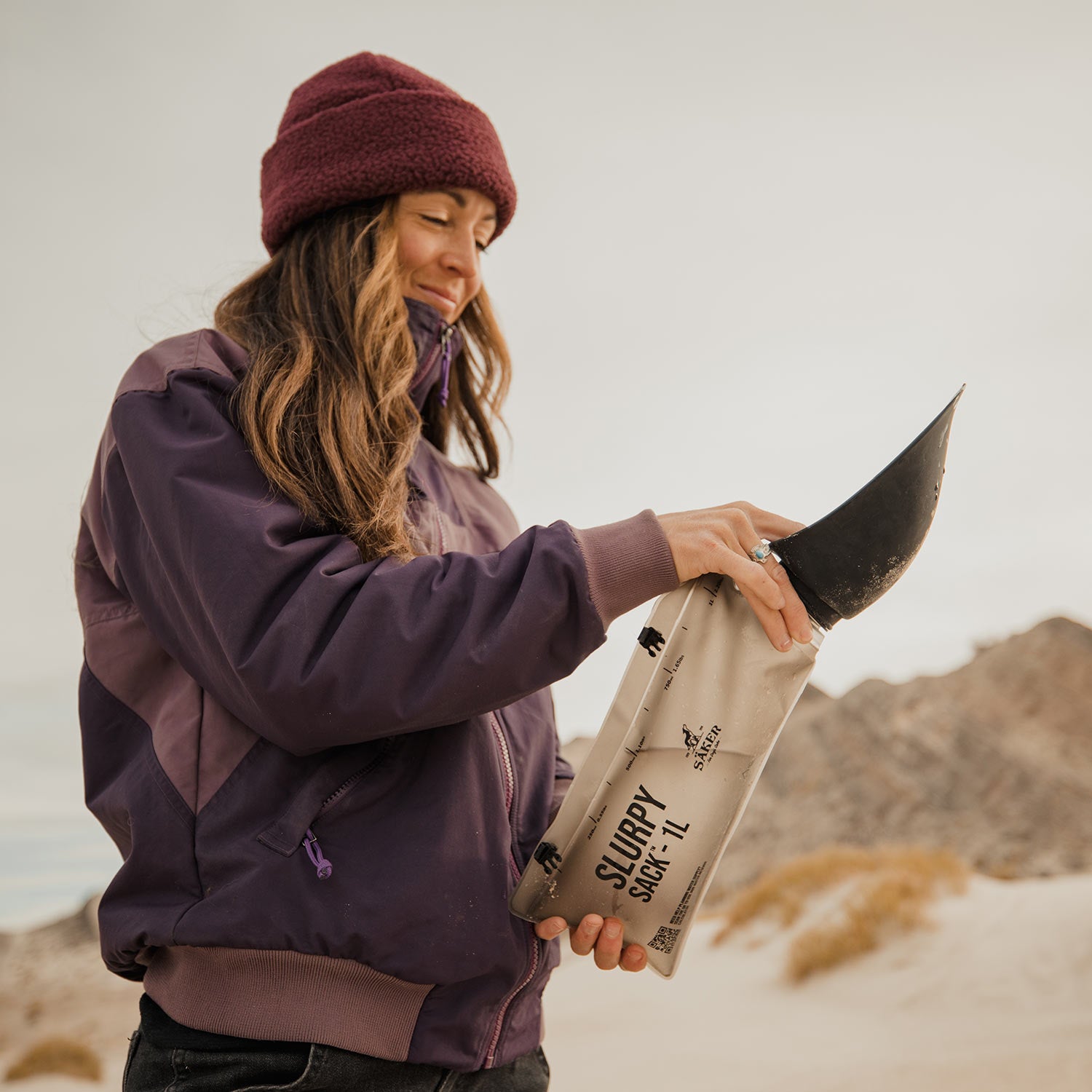 Don't waste a single drop
Sometimes on a hike, water can be scarce. The Slurpy Lip allows you to lean the water pouch back so unused water can go back inside or not. It's up to you.
Takes no space to pack
It's portable and compact. Whenever it's empty, you can roll the pouch on itself to fit it in any backpack without taking any space.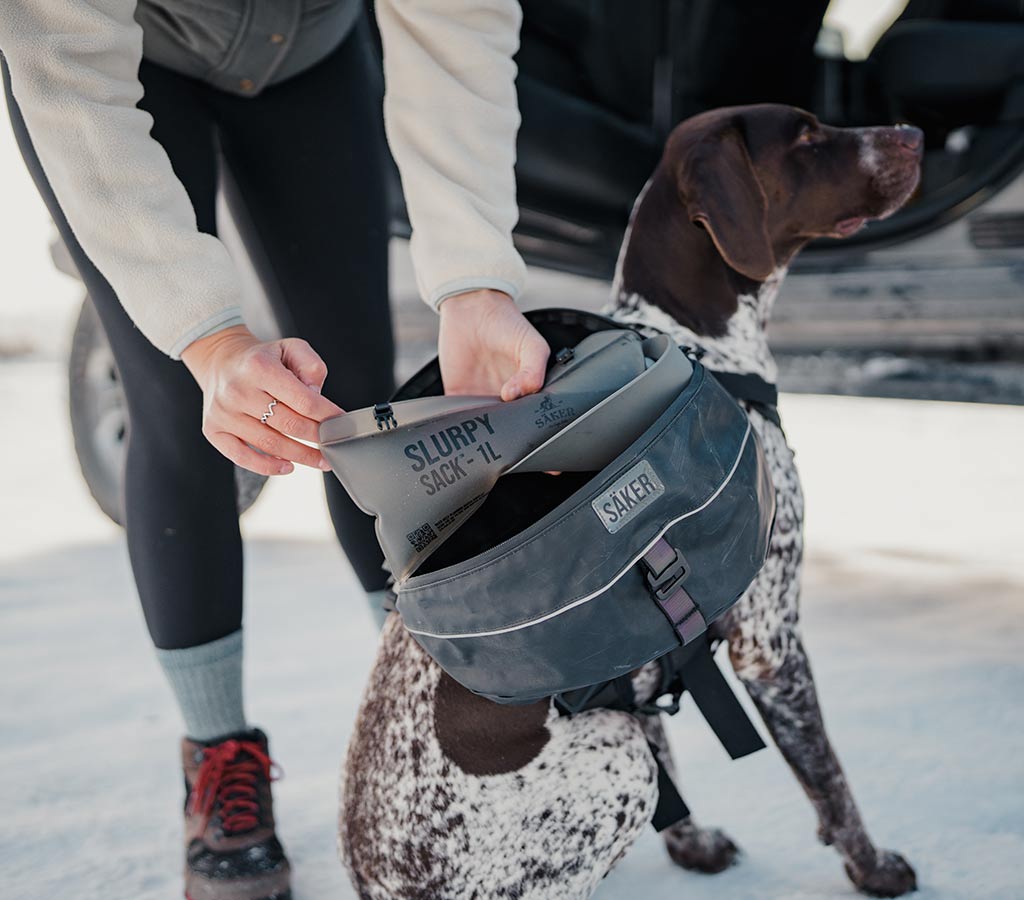 Compatible with your Ascension Dog Pack
The Water Pouch features two clips that allows it to clip it safely in the pouches of the Ascension Dog Pack.
Resists to life
Featuring 0.5MM TPU, it is ready to face branches, rocks and most terrain where your dog might lie down.
You can check the crazy durability test we did on Tiktok.
BPA-Free
Because your dog's safety is your priority, and it's ours too.
HOW TO USE
YOUR SLURPY SACK
Each sack can fit 1 liter of fresh water.
Probably the fact that it is displaying the weight of the pouch on the scale depending on how much water is in there. Therefore you can make sure your dog pack balances from left to right.
Yes, whenever you're done filling up the Lip, simply close the lid to prevent water from going back in the sack.
Yes! The Slurpy Sack is guaranteed for 2 years against defects and malfunctioning, but not against punctures or leaking.