First Things first
You and your pup will love how practical your new balm is! But first, you should learn how to apply it:
All good! That's why we needed to develop a formula that was completely safe to eat. All the ingredients are approved by the FDA (even for human consumption).
It depends:
Your dog's paws are healthy and you use it as protection?
You should apply paw balm prior to a walk (we would apply it for extended outing; over 15mins). You can wipe off the balm once you're back from the walk.
Your dog's paws, ears or nose are dry or cracked?
Apply the balm twice a day on that specific area. The natural creams inside will heal the wound and reinforce the natural protection.
First, we must say that the balm is for outdoor uses. You should apply it before going out and wiping it off after. 
We did the testing indoor and it didn't stain the wood floors. But we haven't tested on all kinds of surfaces. To be honest, we'd try to keep the balm for outdoor uses.
Absolutely! On the outside, the balm acts as a barrier against hot and cold. 
While on the inside, the active ingredients will soothe and heal rough paw pads.
For a limited time
Win your dream dog harness
How to enter
Every month, we give away a full kit of Ascension Dog Pack. To enter, simply follow us and message us "WIN" on Instagram. As a customer, you get 10 entries.
US & CA Only - Conditions applies*
Ingredients
Organic Shea Butter
Shea butter can be used to treat burns, insect bites, itching, wound healing and rashes.
Candelilla Wax
Candelilla is said to hydrate parched and scaly skin for enhanced smoothness. It is also a skin-protective barrier agent that helps prevent the skin from losing moisture.
Vitamin E
Vitamin E is an antioxidant. It can help protect your cells from damage. Vitamin E may also be beneficial at reducing UV damage to skin.
Olive Oil
Olive oil is also known to moisturize and hydrate skin.
Coconut Oil
Coconut oil has some potential benefits for skin, including reducing inflammation, keeping skin moisturized and helping heal wounds.
Taking a minute to say
Thank you
While I try to answer most of the inquiries myself, I am not able to talk with all of you guys...
I want to take a minute to thank you from the bottom of my heart for your purchase!
None of this would be possible without you. We take a lot of pride in providing quality gear for your dog.
If you ever encounter issues or questions, please reach out to us and we'll gladly help you.

One day, not too far from now, Säker will be regarded as the Arc'teryx and Patagonia for dogs. And you, well you will have been there the whole time with us.
Chris,
Founder of Säker
USEFUL RESOURCES
Access a bunch of useful resources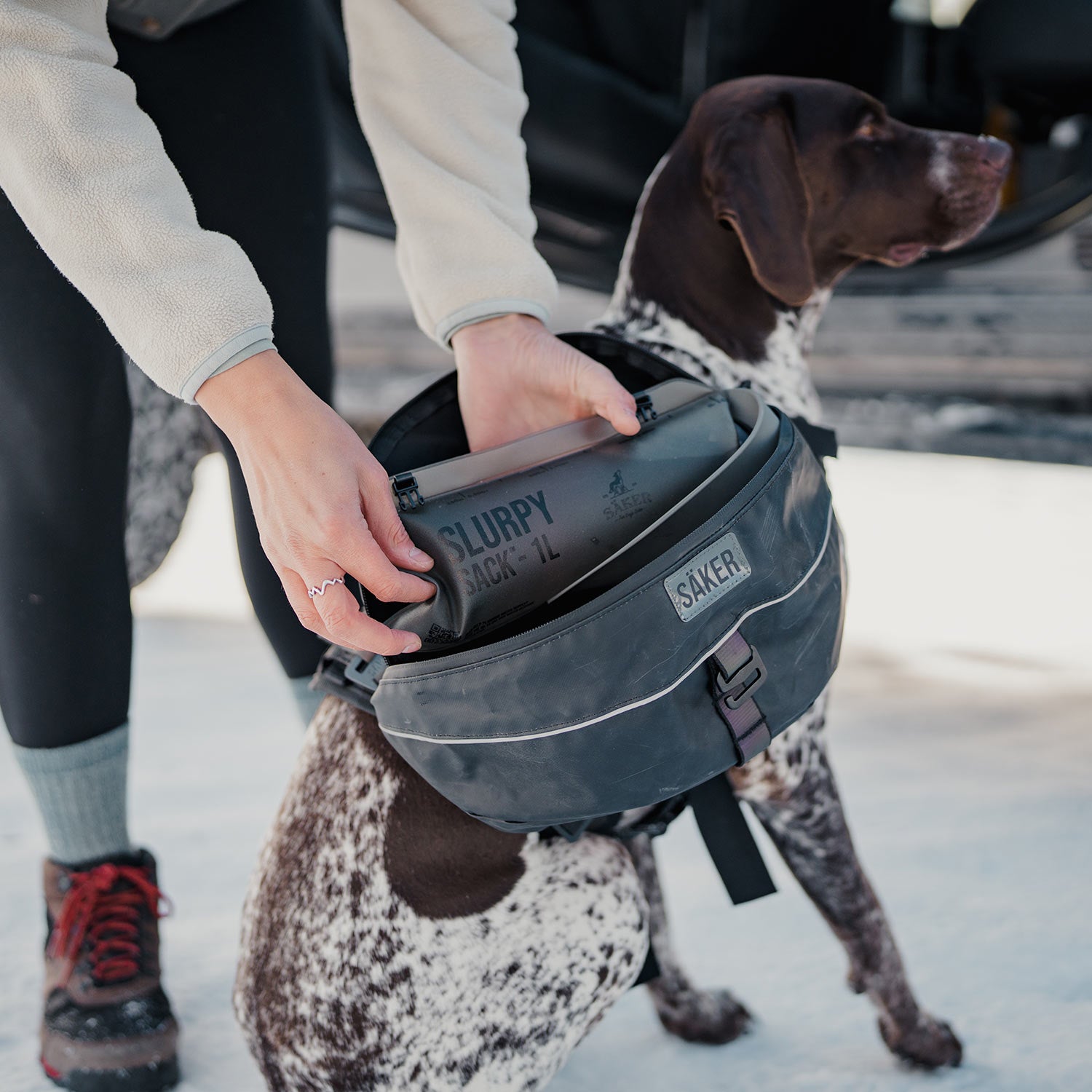 DOG PACKS
LOAD CALCULATOR
Wondering how much your dog should carry? Use our load calculator to find the recommended
SLURPY SACKS
WATER CALCULATOR
Planning a trip? Make sure your dog has enough water! Try out our Water Calculator to help you plan your water reserves.