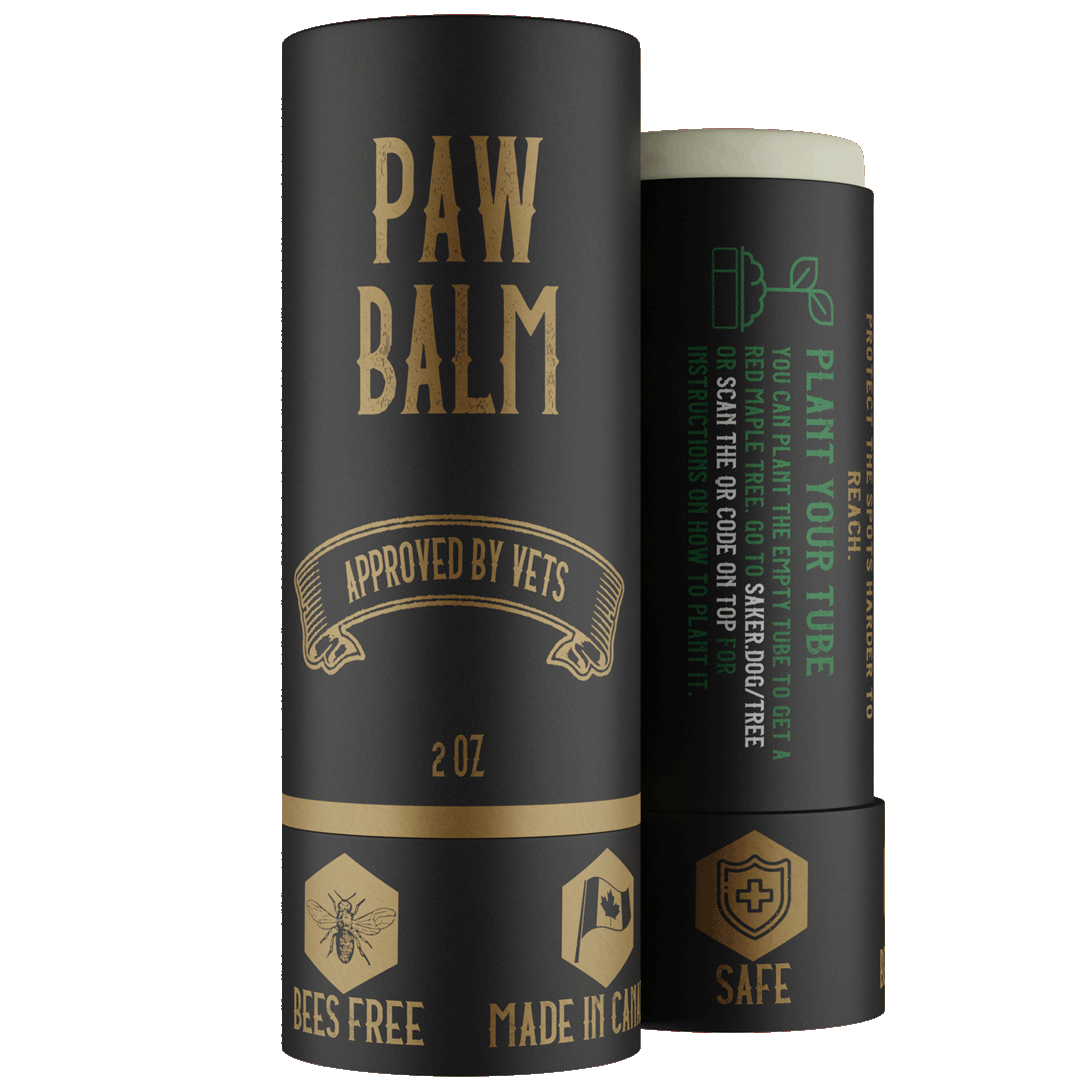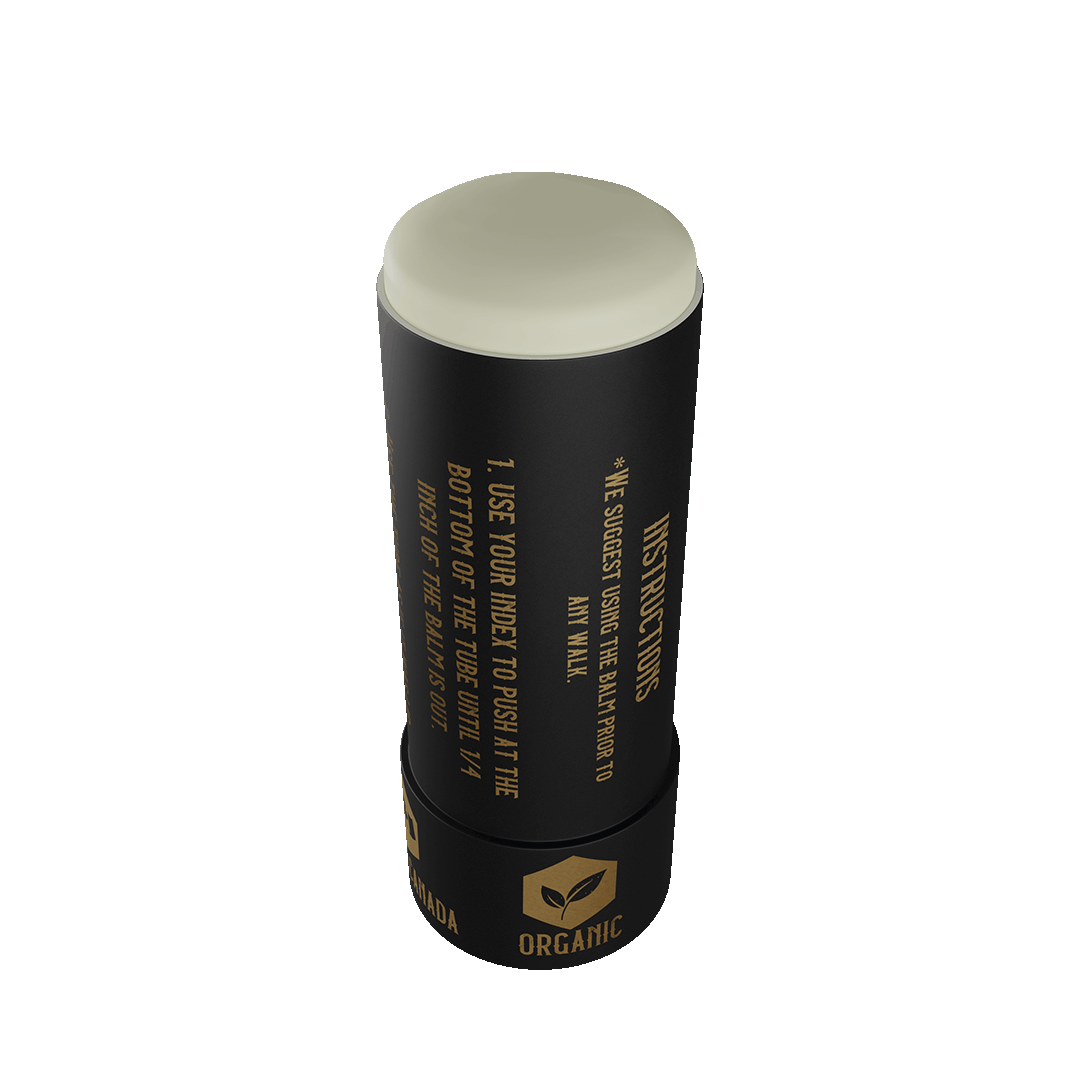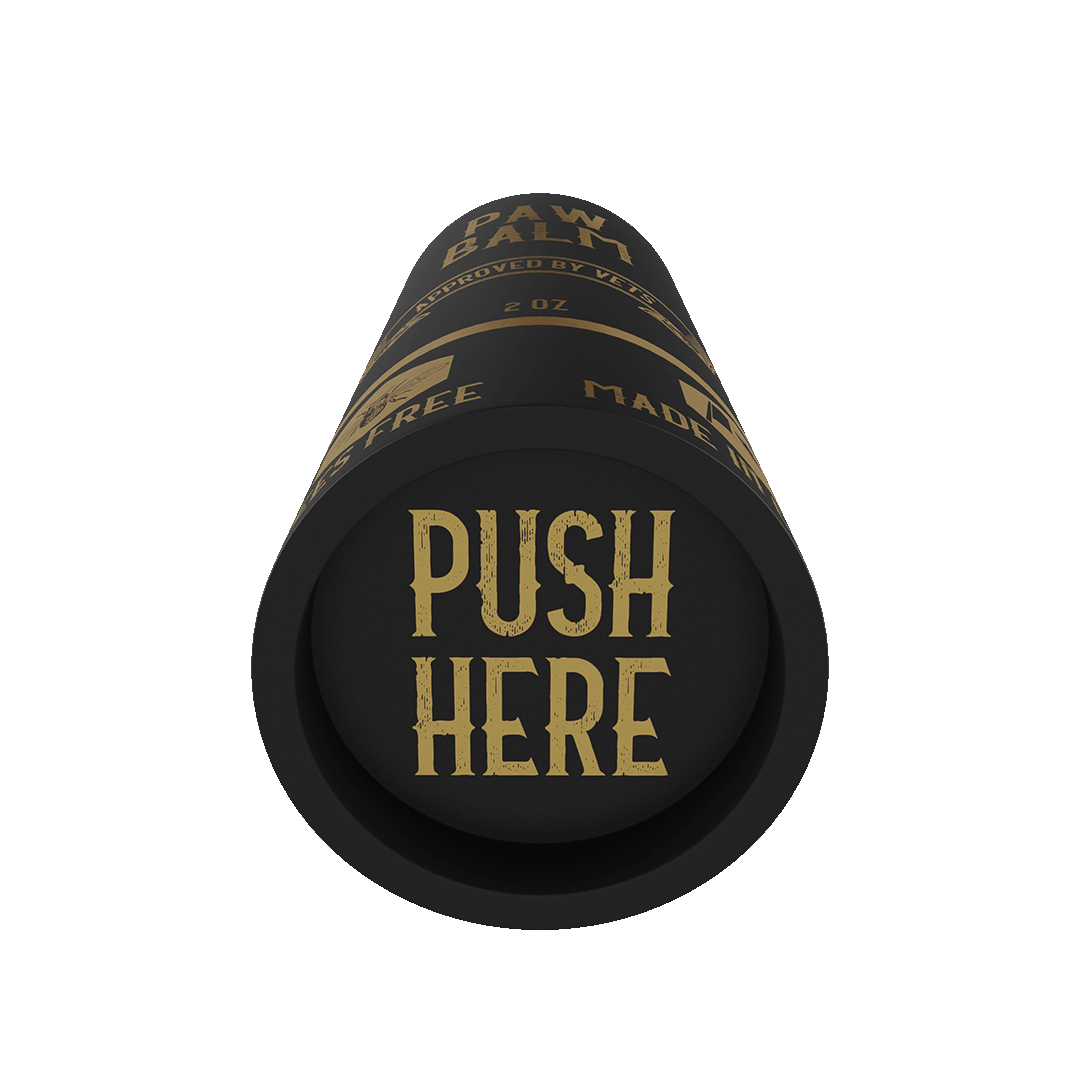 Dog Paw Balm
Your dog has dry, cracked paws? Or maybe they just need protection from burning asphalt or ice salt? Handmade in Canada, the balm protects, hydrates and soothes the paws pads. It's safe to lick and made with only 5 ingredients. You can also use it on the nose, elbows or dry skin.

or 4 payments of $3.98 with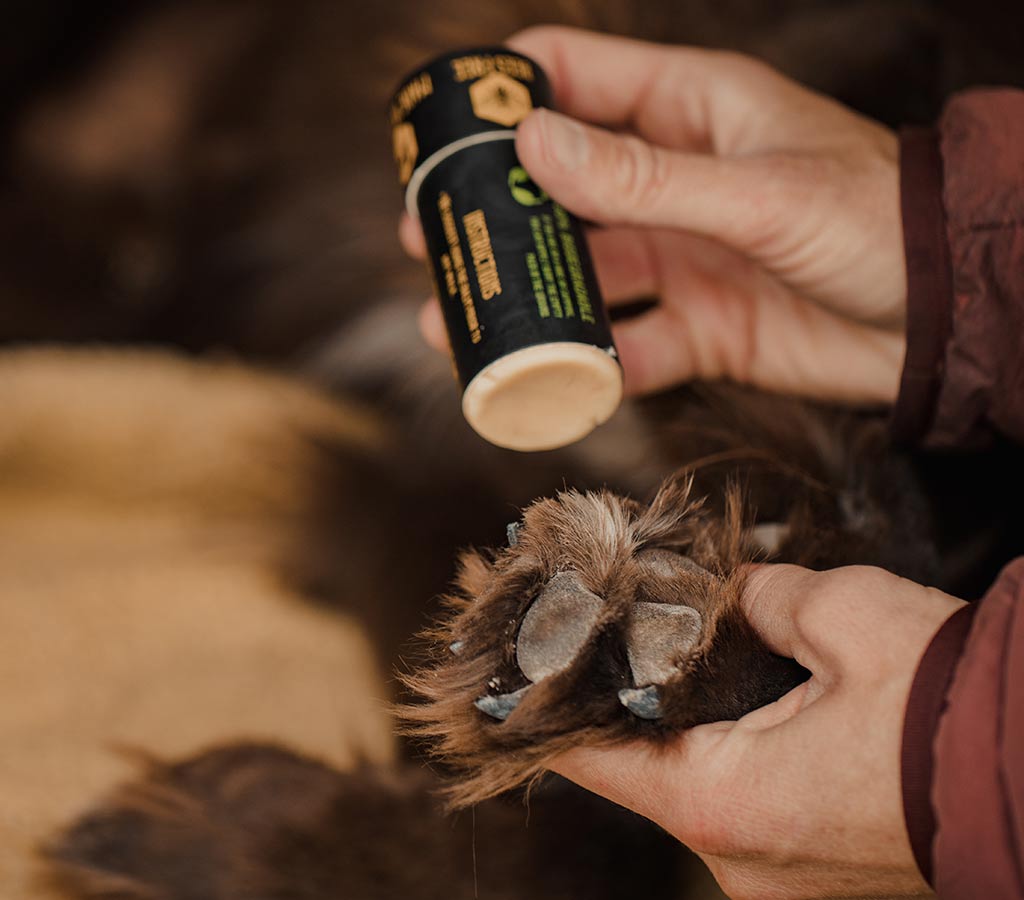 ALL-SEASON PAW PROTECTION
This dog paw balm is designed to create a protective layer between your dog's paw pads and the harsh surfaces. Whether it's burning asphalt, rocky trails or freezing snow.
This dog paw protection is what your dog needs to enjoy this season.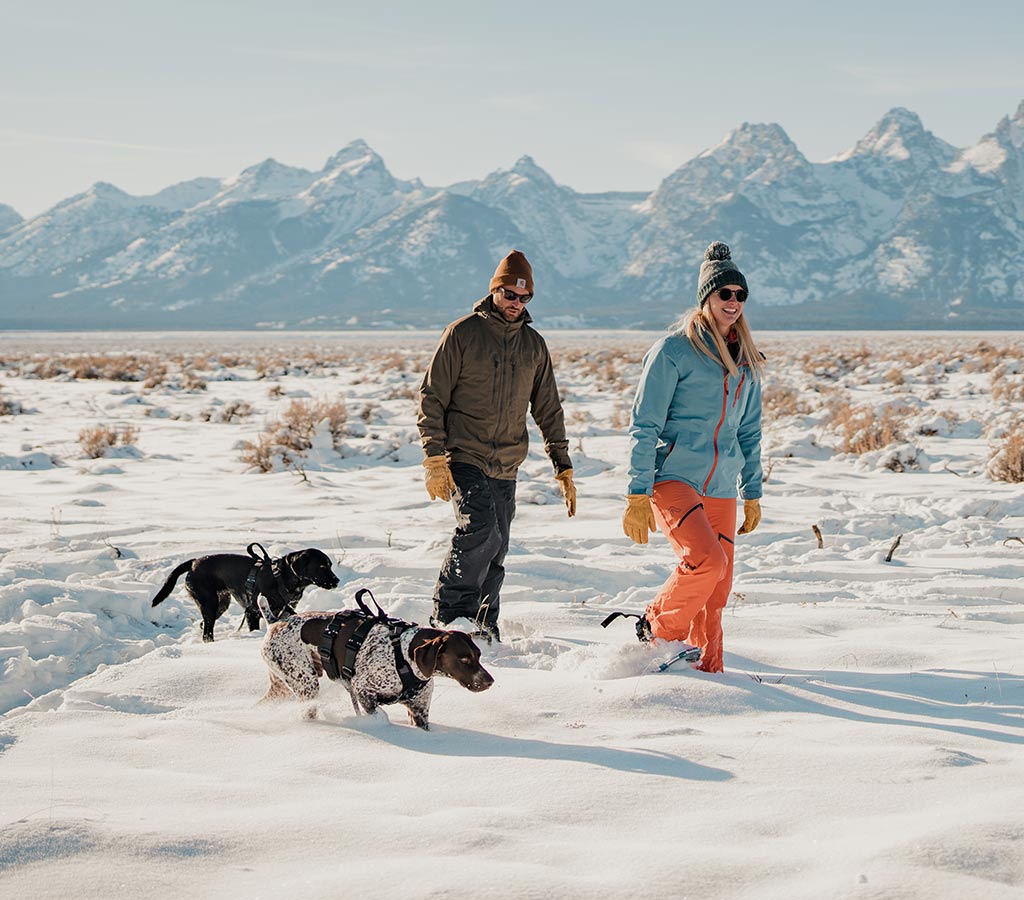 IMMEDIATE RELIEF
This dog paw balm moisturizes, softens, and soothes dog paws. An ideal way to protect against extreme weather conditions, treating and healing scars, wounds, paw allergies, dry elbows, & more!
SAFE TO LICK
Because all the ingredients are safe for both dogs and human consumption, you don't have to worry if your dog licks it.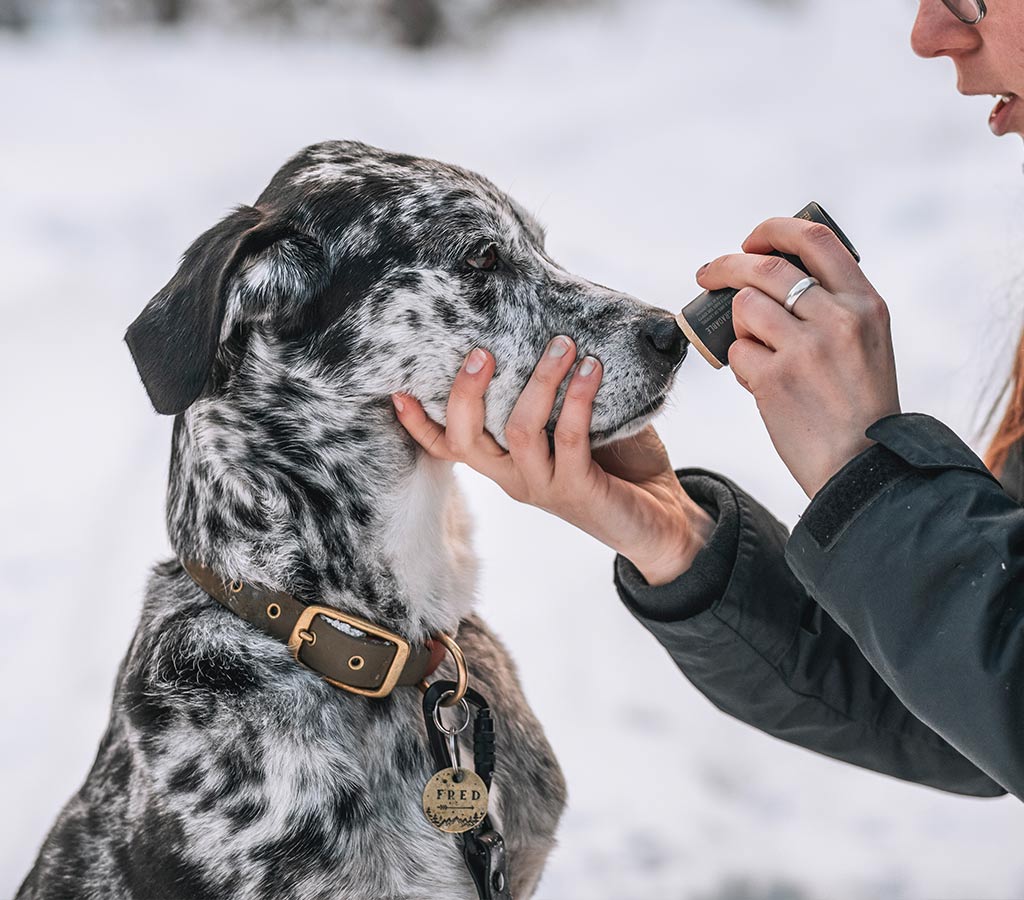 HEAL MINOR INJURIES
Whether they're cracked, scratchy, red, inflamed or affected by hyperkeratosis, the paw balm is formulated to help those minor paw injuries. It also works great on dry nose and elbows.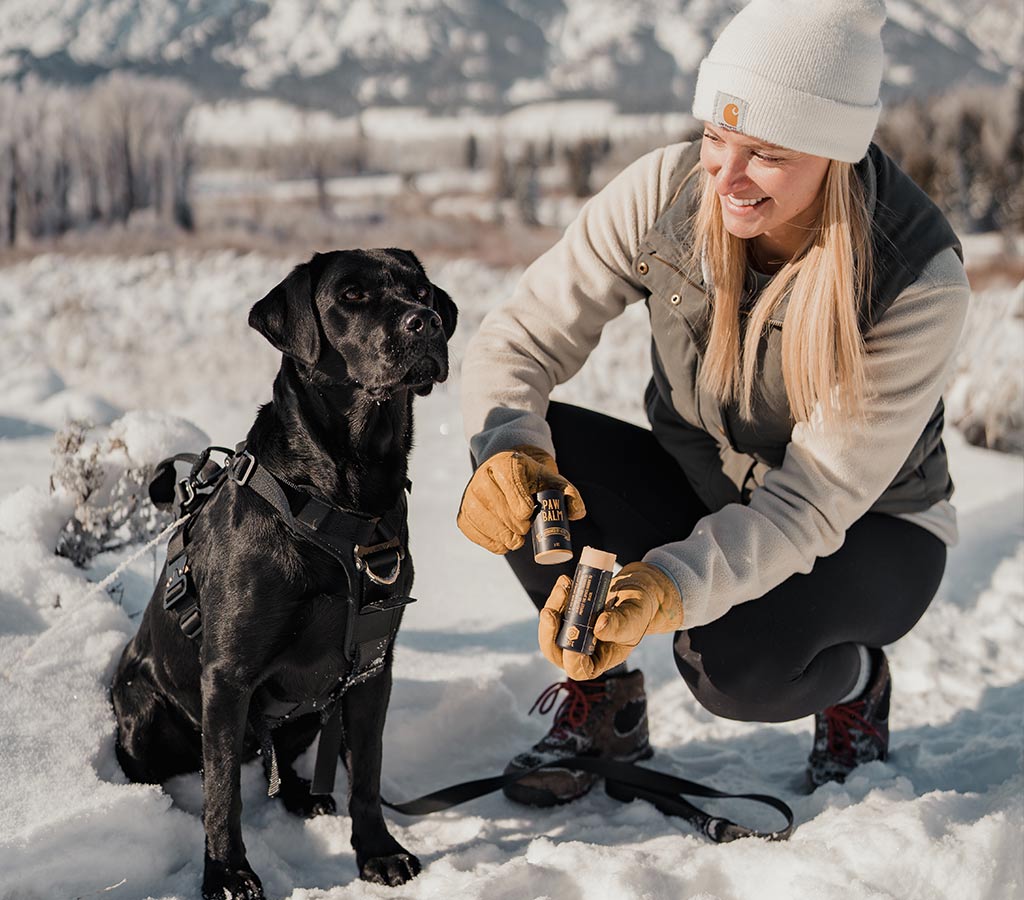 EASY & QUICK TO APPLY
No mess. You don't need to dip your fingers in it. Gently rub this paw protector onto paw pads. Best applied before a walk or bedtime. It even comes in a zero-waste push-up paper tube.
HANDCRAFTED IN CANADA
Listen if there's one thing we are good at, it's winter. We have developed this paw protection. Dog owners love it, pups adore it.
This Paw protection for dogs is best-seller in Canada.
PLANT A TUBE, GET A TREE
First, the tubes are made of cardboard which means they are fully compostable! But even cooler, inside the top lid of the balm, we hid Red Maple seeds so that when you plant your empty tube, you might get a tree
The one formula for all your dog's needs
DISCOVER PAW BALM
You're fine! Except maybe that it makes it an expensive snack! When developing the balm, we saw that most other balms had tea tree oil (super toxic for dogs). So we developed a formula that is completely safe for both dogs and humans consumption.
Here's a short video under a minute that will show you how to handle this paper tube like a pro.
Your dog's paws are healthy and you use it as protection? You should apply paw balm prior to a walk (I would apply it for extended outing; over 15mins). You can wipe off the balm once you're back from the walk.
Your dog's paws, ears or nose are dry or cracked? Apply the balm twice a day on that specific area. The natural creams inside will heal the wound and reinforce the natural protection.
The balm is made with only 5 ingredients which are all safe to lick. Here's the (short) list:
- Shea Butter
-Candelilla Wax
-Vitamin E
-Coconut Oil
-Olive Oil
First, we must say that the balm is for outdoor uses. You should apply it before going out and wiping it off after. 
We did the testing indoor and it didn't stain the wood floors. BUT we haven't tested on all kinds of surfaces. To be honest, we'd try to keep the balm for outdoor uses.
Absolutely! On the outside, the balm acts as a barrier against hot AND cold. 

While on the inside, the active ingredients will soothe and heal rough paw pads.
Dog's paws should be okay to deal with natural conditions, yes. But asphalt and ice salt are anything but natural... They are super hard on your dog's paws. In the end, if your pup spend a lot of time outside, paw balm is a necessity.