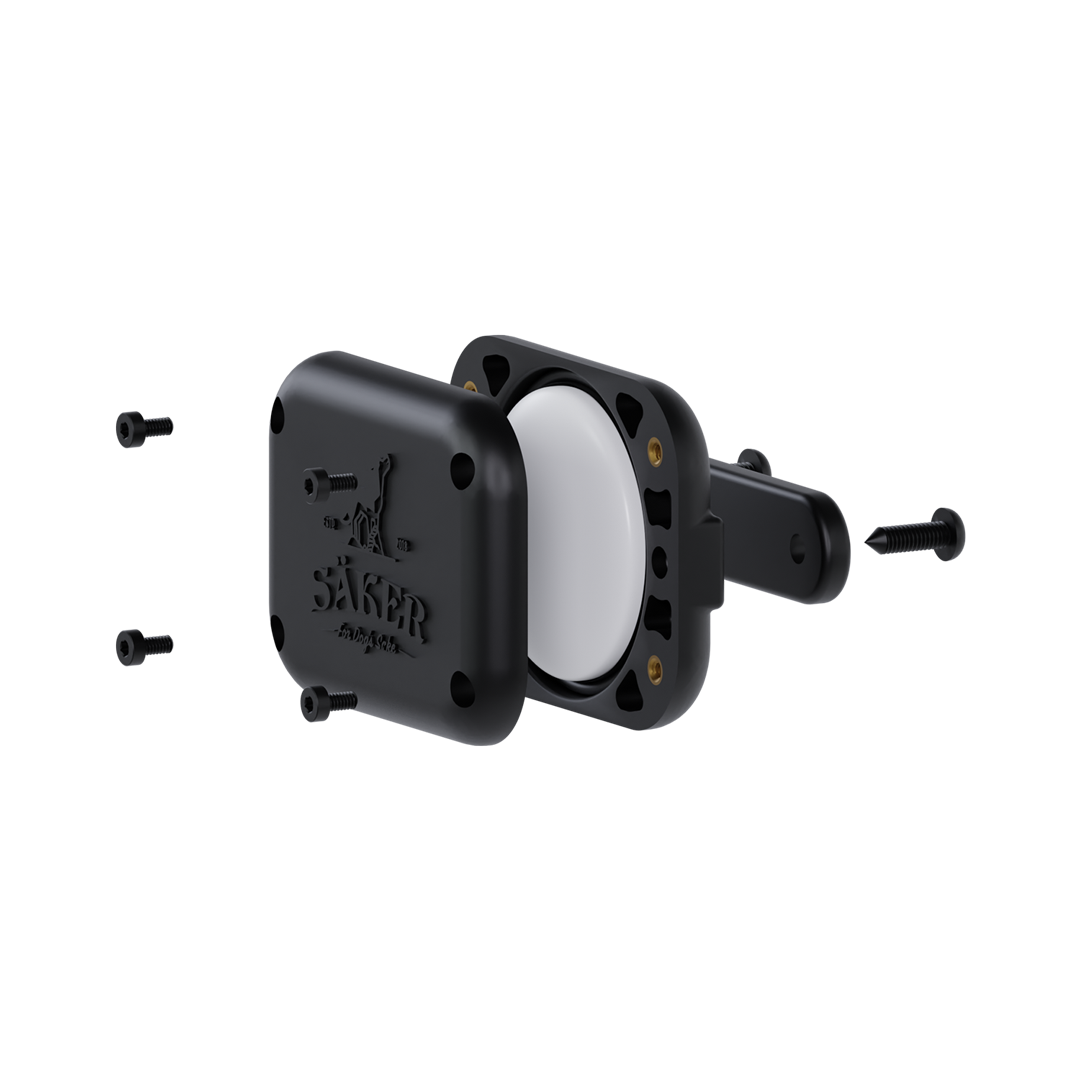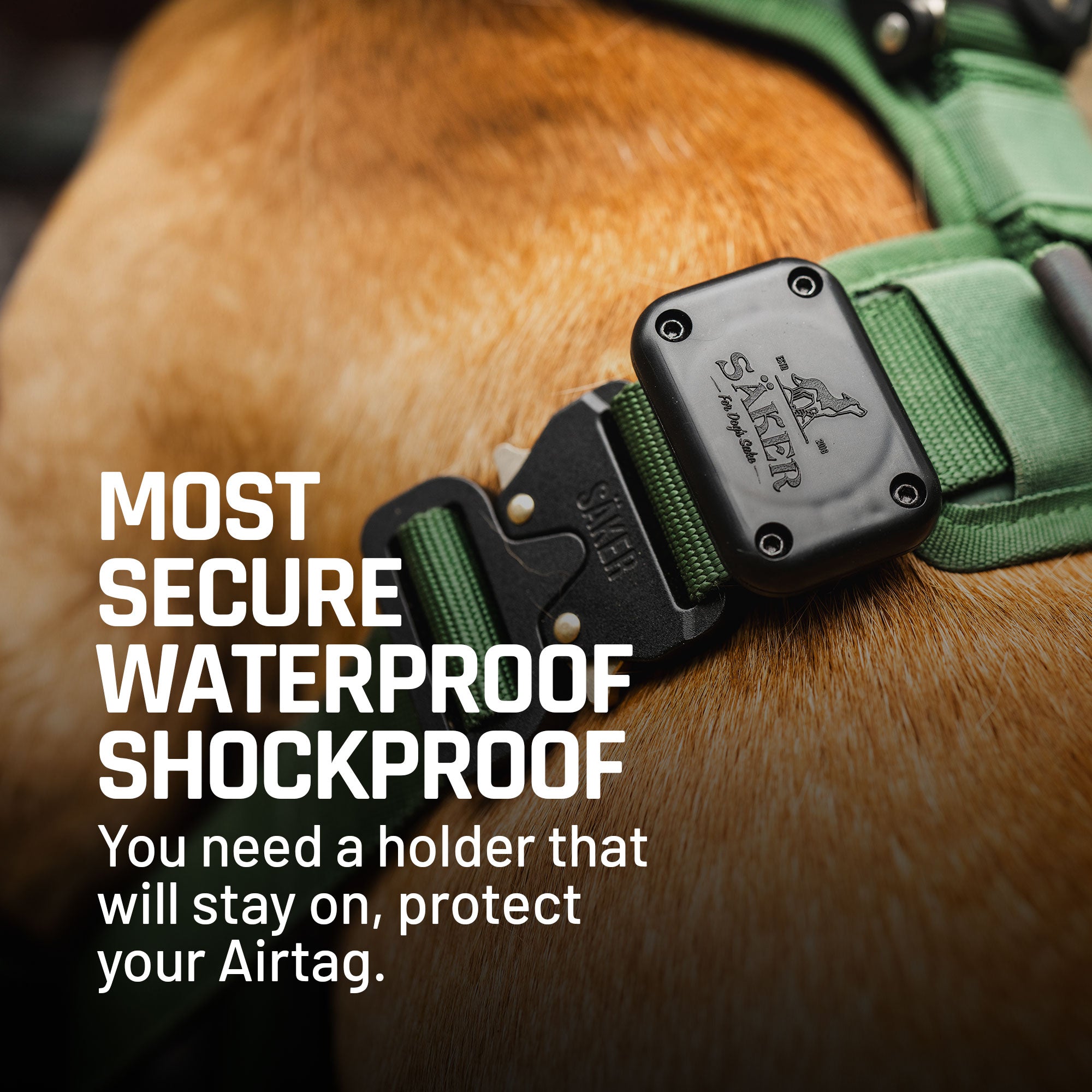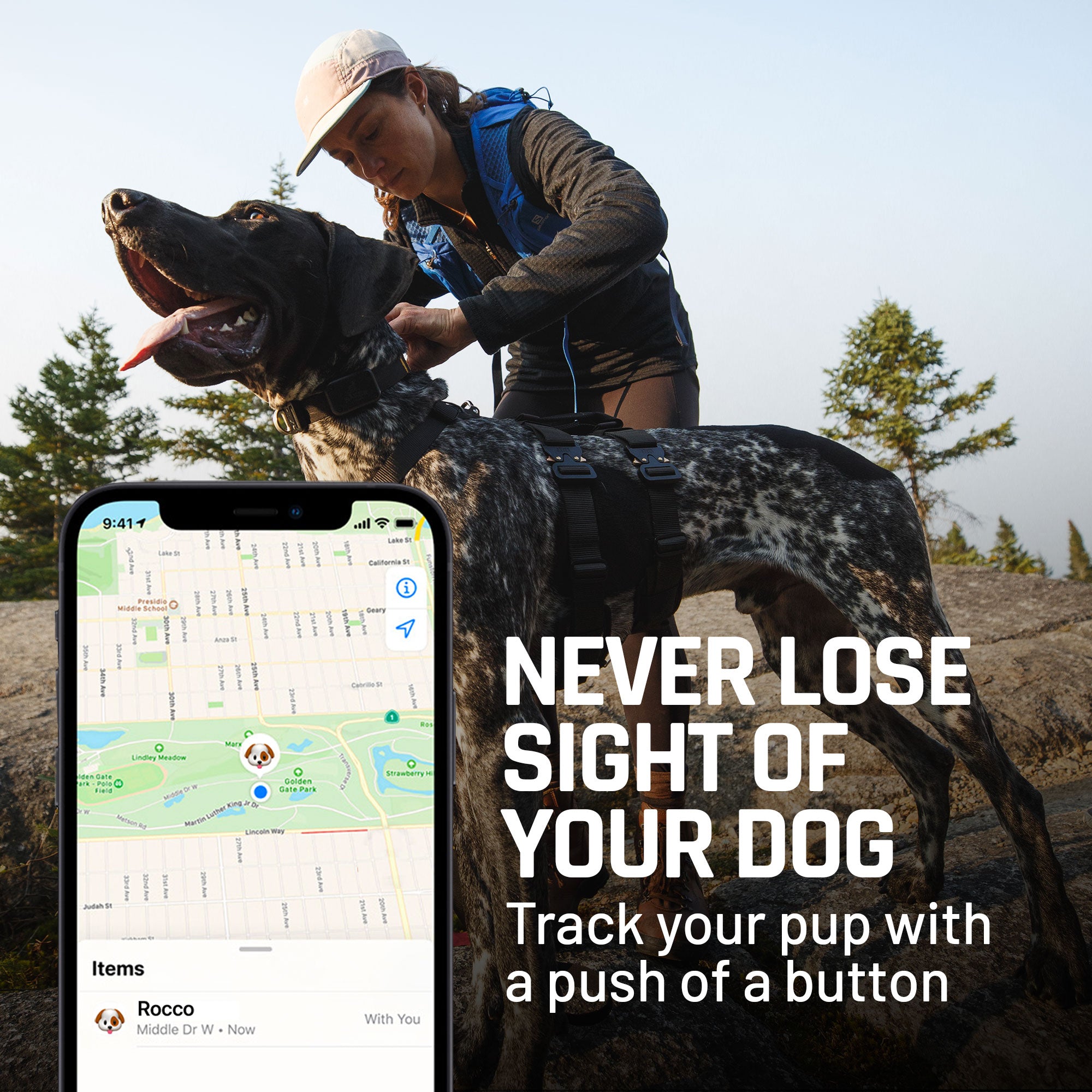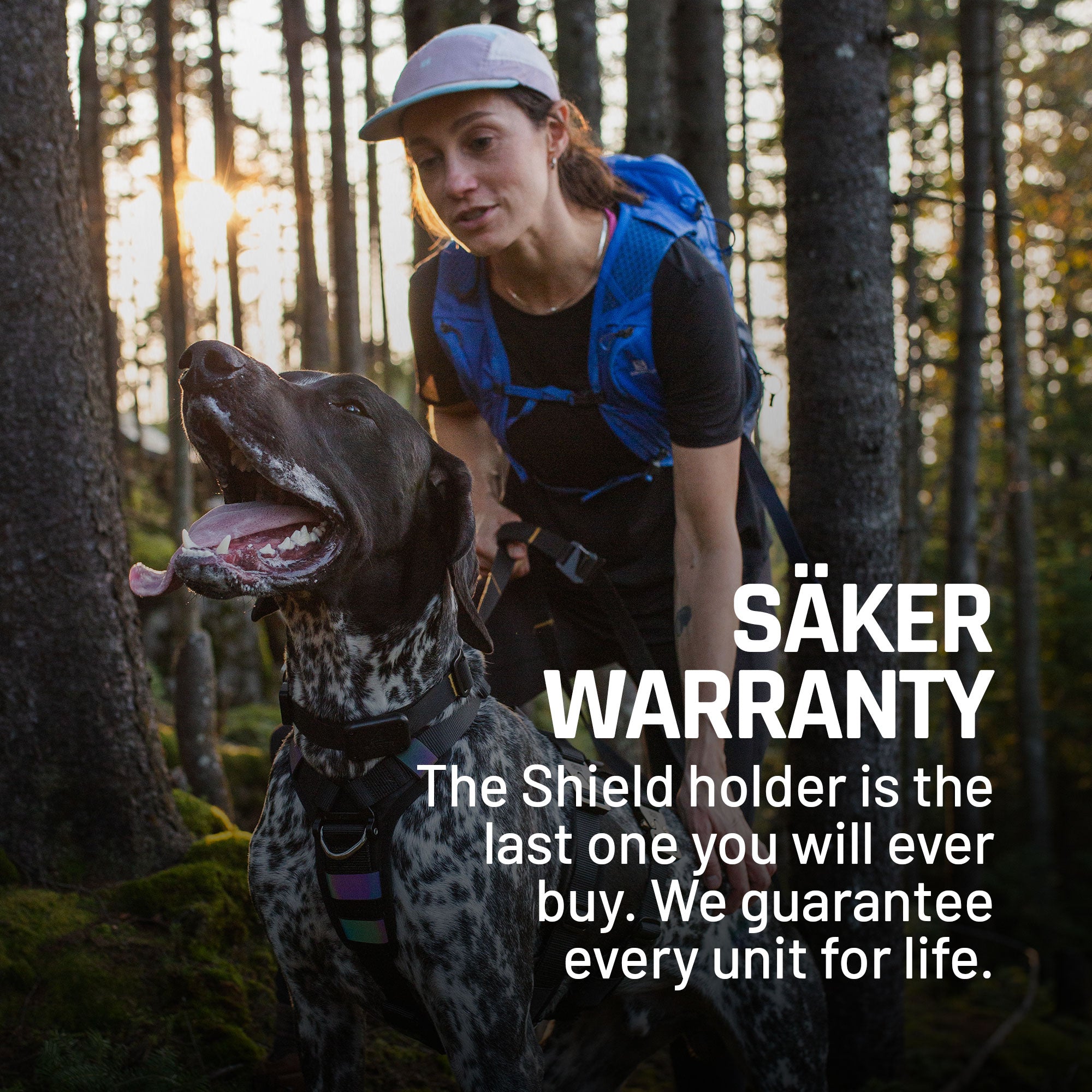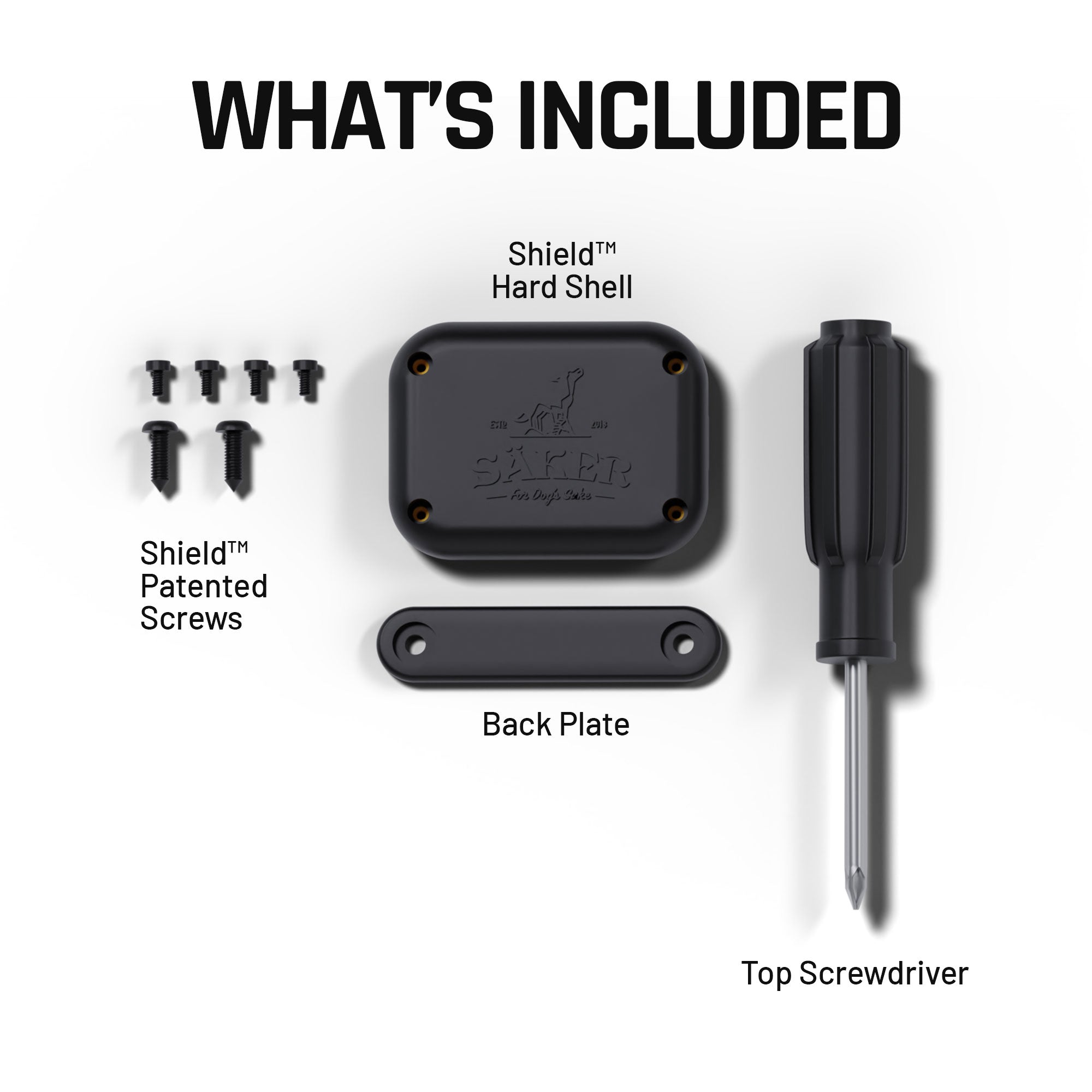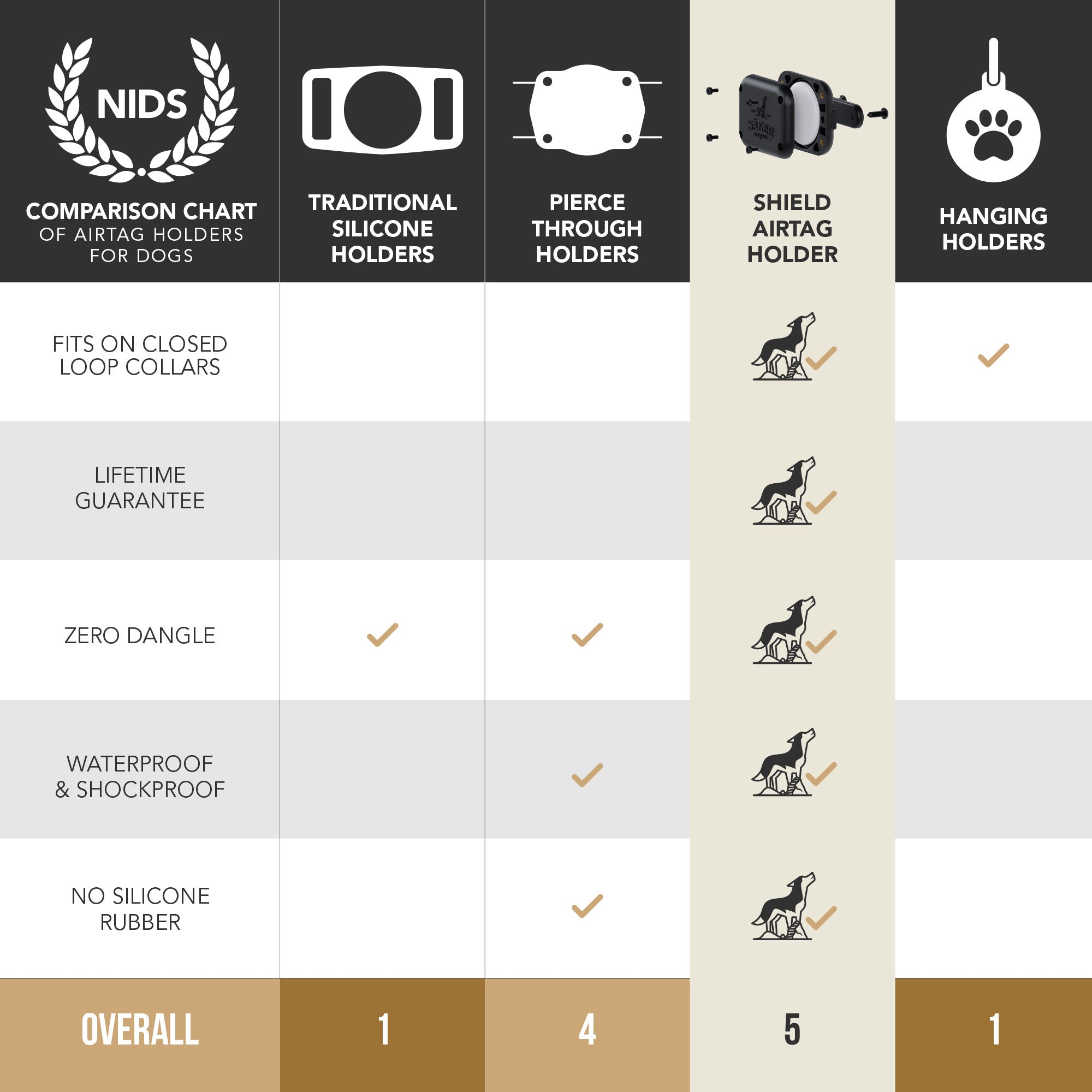 Shield Airtag Holder
The Shield Airtag Holder is unique. Featuring a backplate, you can attach it to straps or use the pierce-through screws to fix it to anything. It's waterproof and shockproof to make sure your Airtag never gets damaged.
*This product does not include the Airtag from Apple.

or 4 payments of $1.73 with
SHIELD AIRTAG HOLDER
OVERVIEW
Track Your Dog 24/7
Never lose sight of your dog. At the click of a button, you will be able to know where your dog is. Simply go to the "Find my" app or ask Siri to see the location of your dog.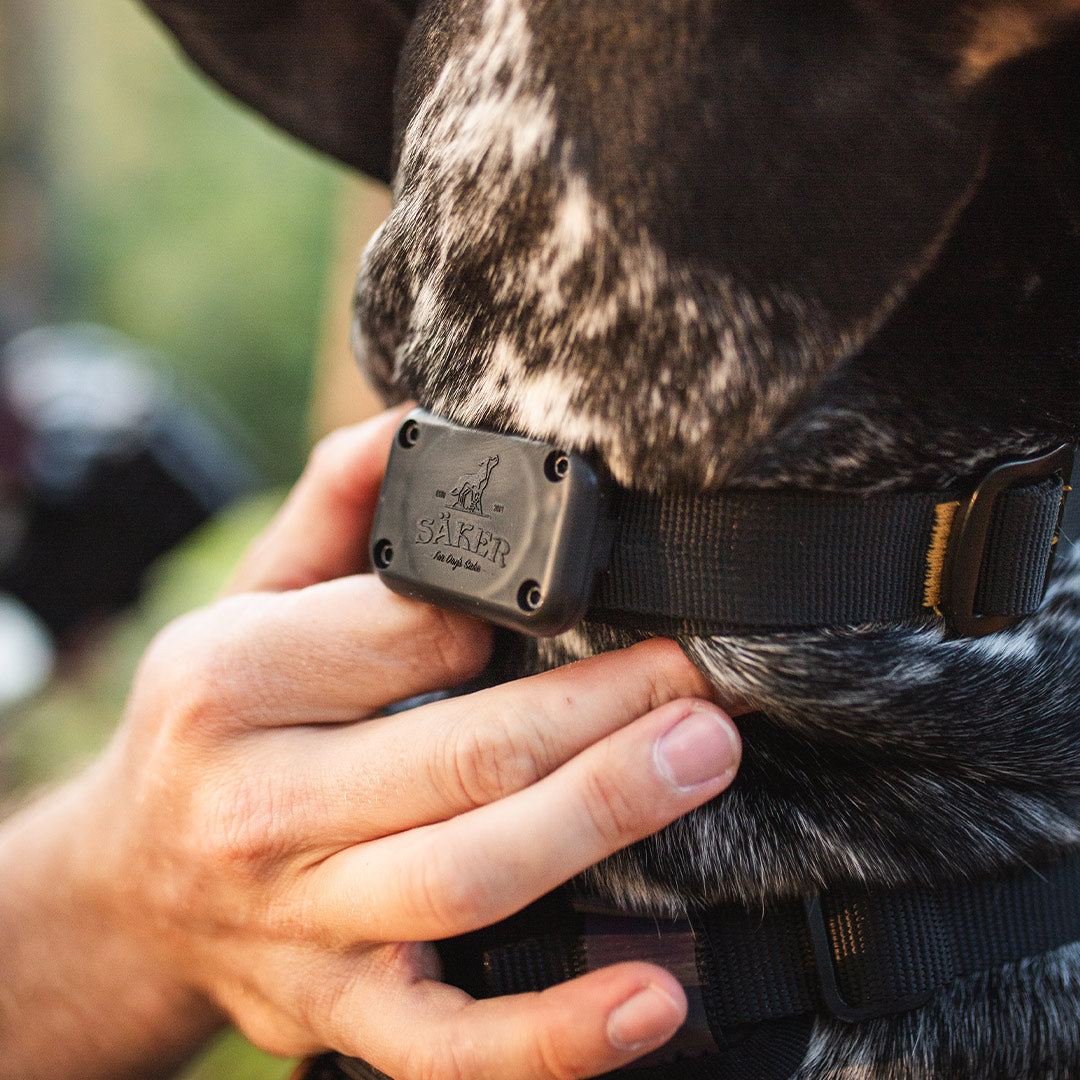 Fits Any Collars or Harness
Simply insert your Apple Airtag within the Shield Airtag Holder. Then install the holder onto your dog's collar or harness using the backplate to attach it to a strap. You can also use the pierce-through screws for wider straps (bigger than 1.5").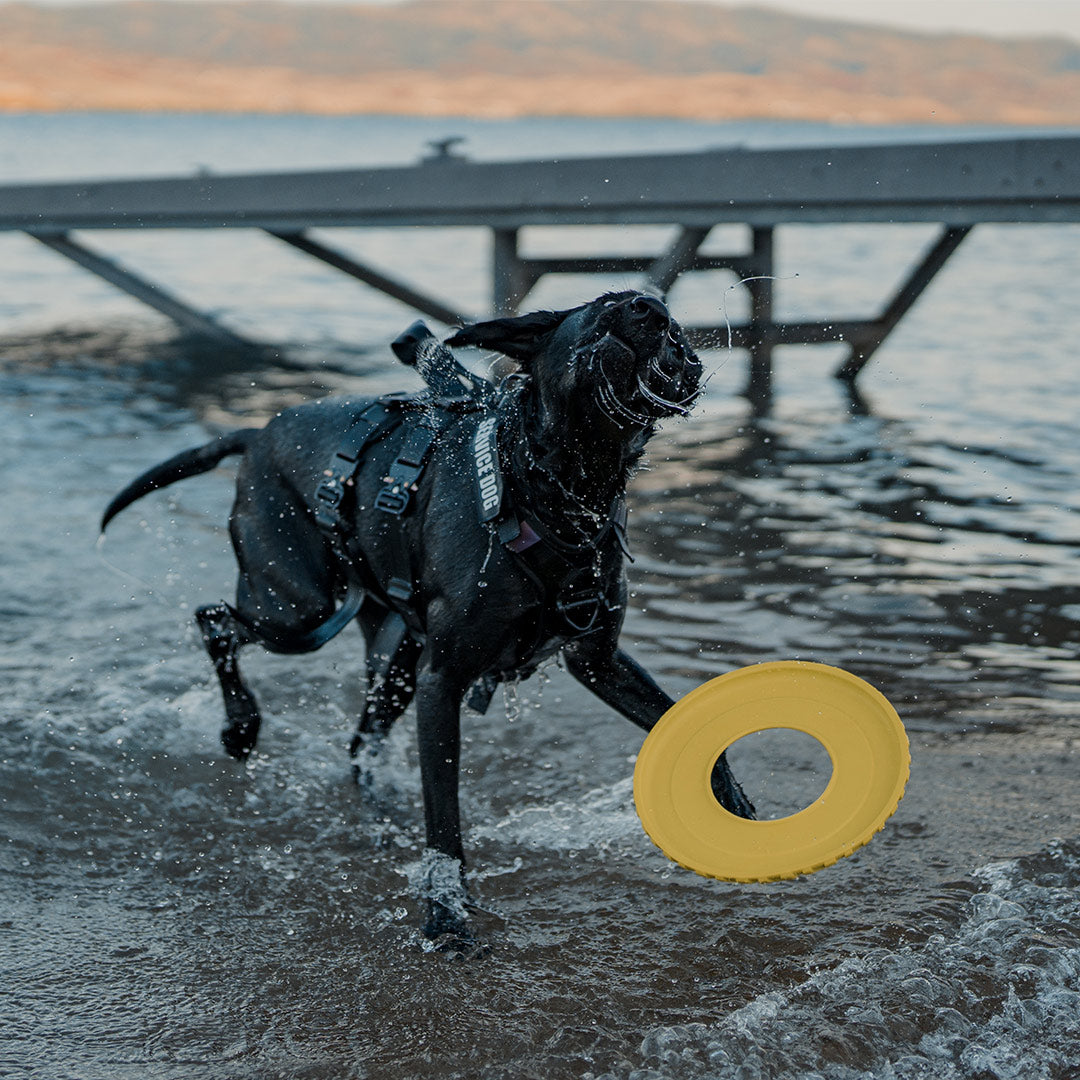 WaterProof & ShockProof
Its patented Shield™ Shell will make sure your Airtag doesn't get damaged. It's rated IP67 waterproof.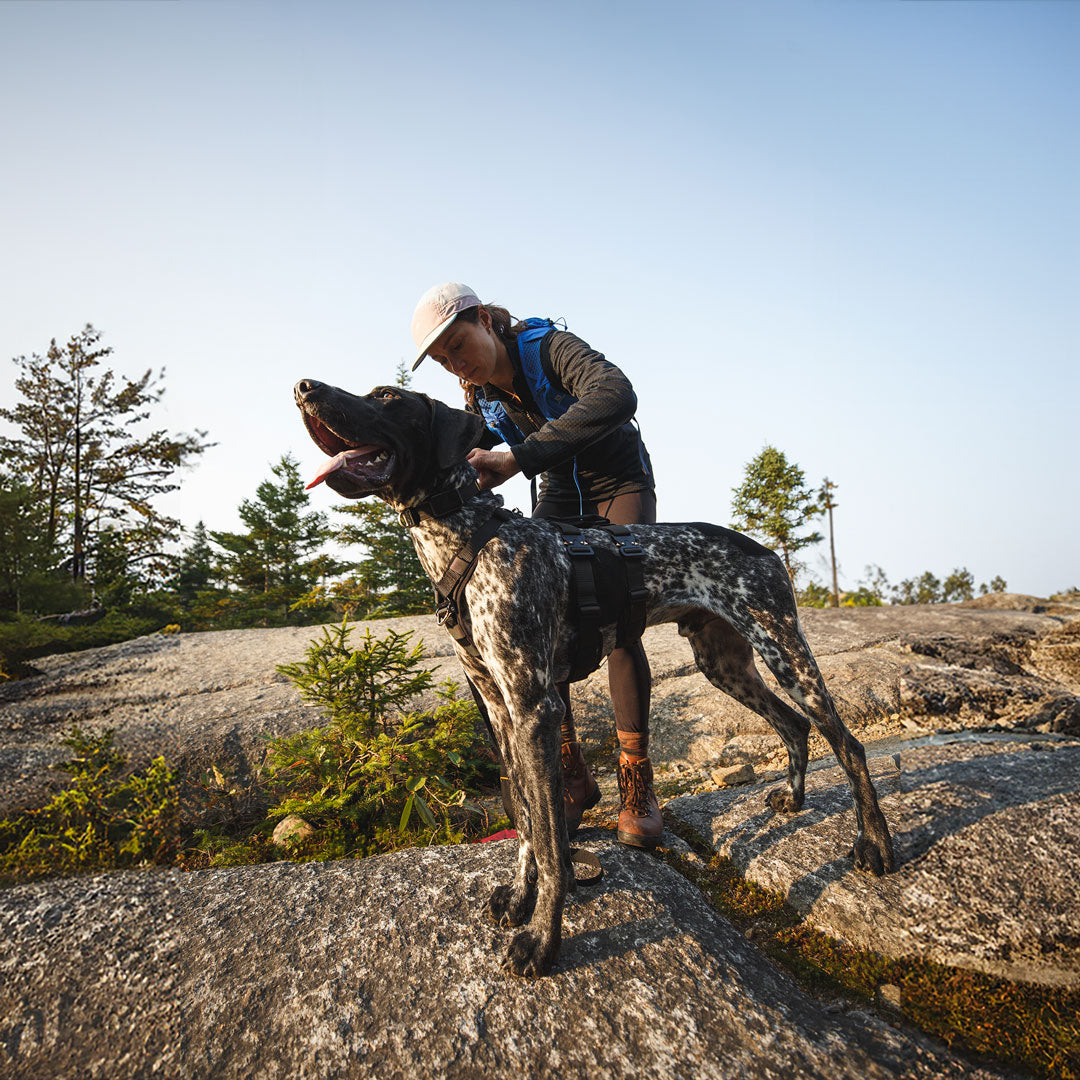 Covered by the Epic Warranty
The Epic Warranty guarantees the product against everything, forever. It's the best warranty of the dog industry.
If something happens, let us know and we'll send you a replacement.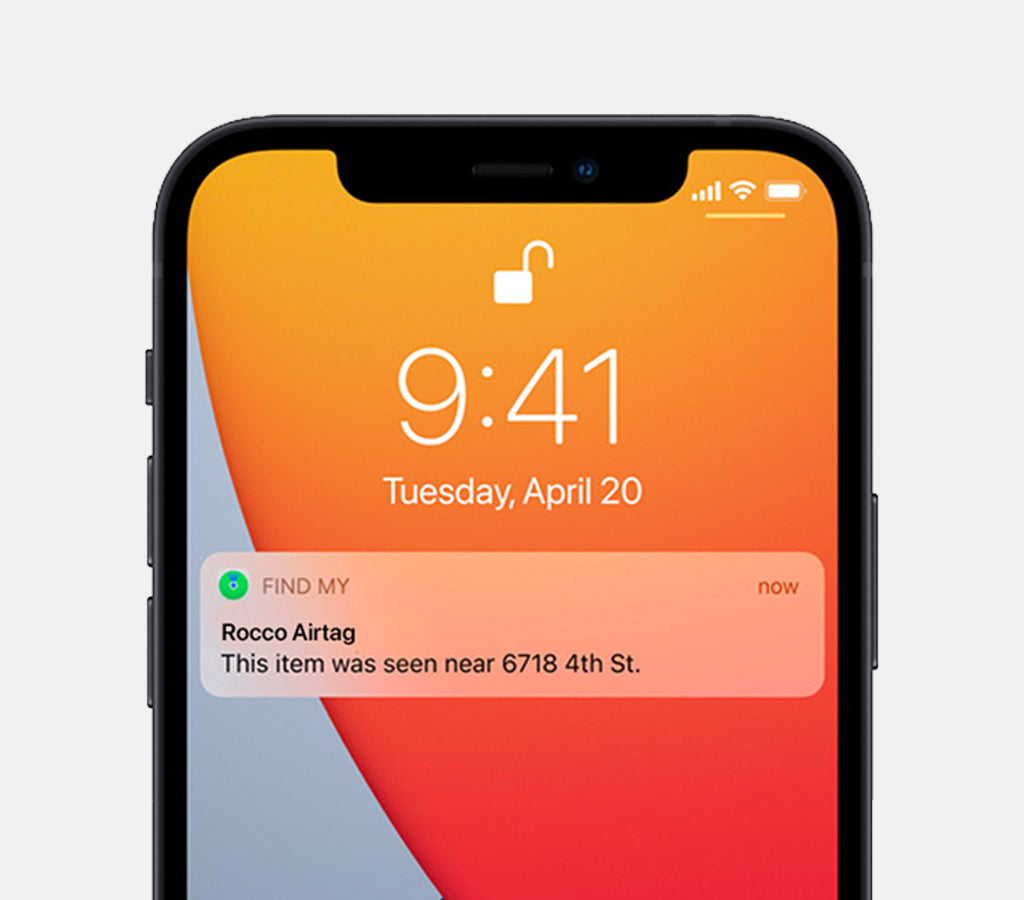 Get Notified When Your Dog Leaves Your Home
Harnessing Apple's technology, you will receive an alert whenever your dog gets away wihtout you knowing...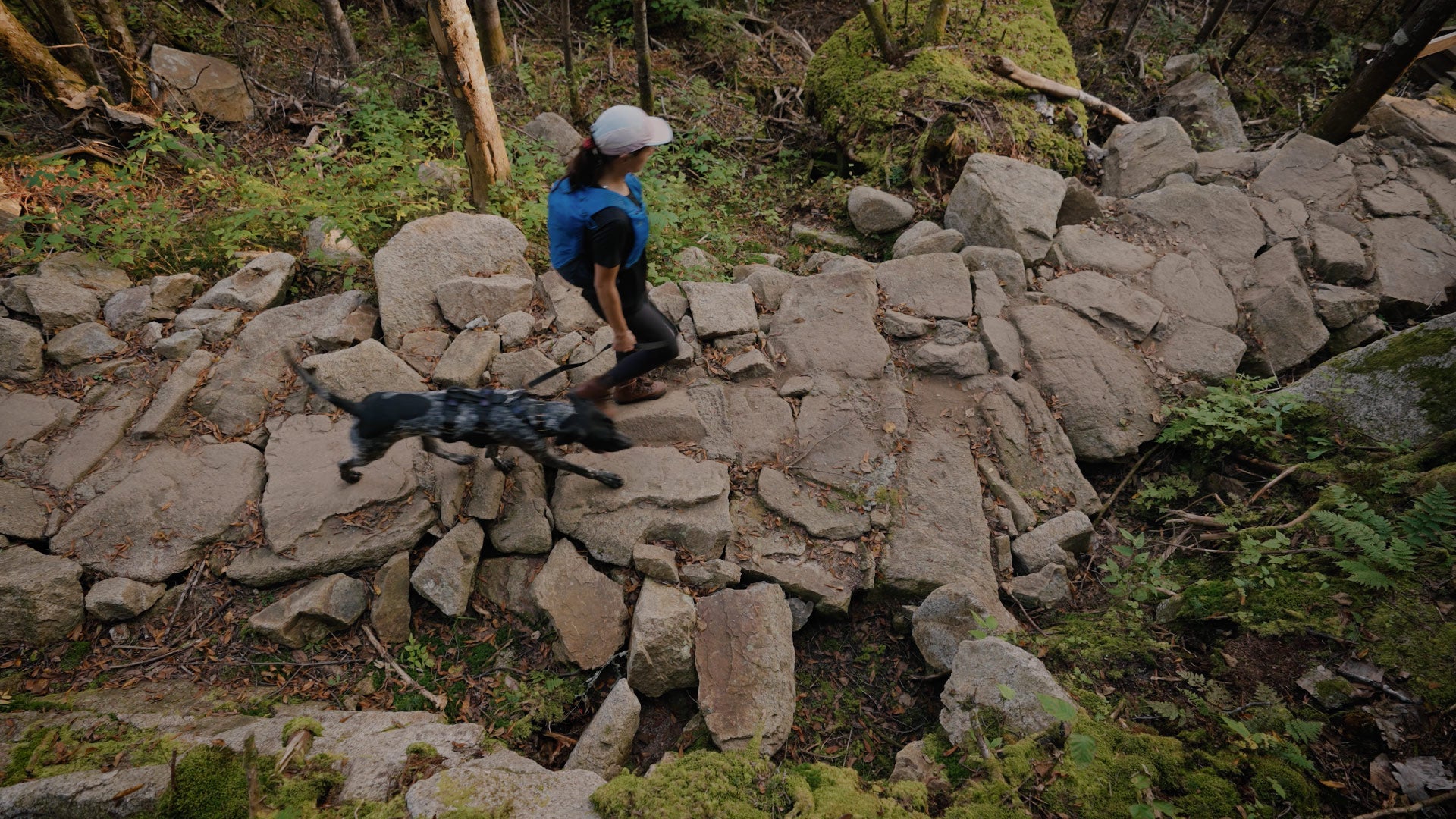 WITH THE SHIELD AIRTAG HOLDER
LOCATE & TRACK YOUR DOG
Nope, nada. Regardless of whether the AirTag is inside the holder or not, it is as easily searchable for your phone.
Yes, from 72.9 db to 63.5 db. As a reference, snapping your fingers is about 88 db. So from the start, an Airtag isn't super loud. BUT keep in mind that this is used to locate your dog... so if you are close enough to hear the sound of the AirTag, you will be able to see your dog.
Basically, you can use your AirTag to locate your dog. But there's one caveat. The AirTag is detected by other iOS devices (Apple). Therefore if your dog runs away, you will be able to locate her thanks to other IOS devices.
Boring Details
ABOUT THIS HOLDER
WEIGHT:
0.71 oz (20g)

DIMENSIONS:
Length: 2.12" (5.4 cm)
Width: 1.46" (3.7 cm)
Thickness: 0.43" (1.1 cm)

COMPATIBLE WITH:
ATTACH-ON: Webbings, straps and collars with width up to 1.5" (38mm).

SCREW-THROUGH: Thanks to its pierce-through screws, the Shield can fit to any webbings, straps and collars.