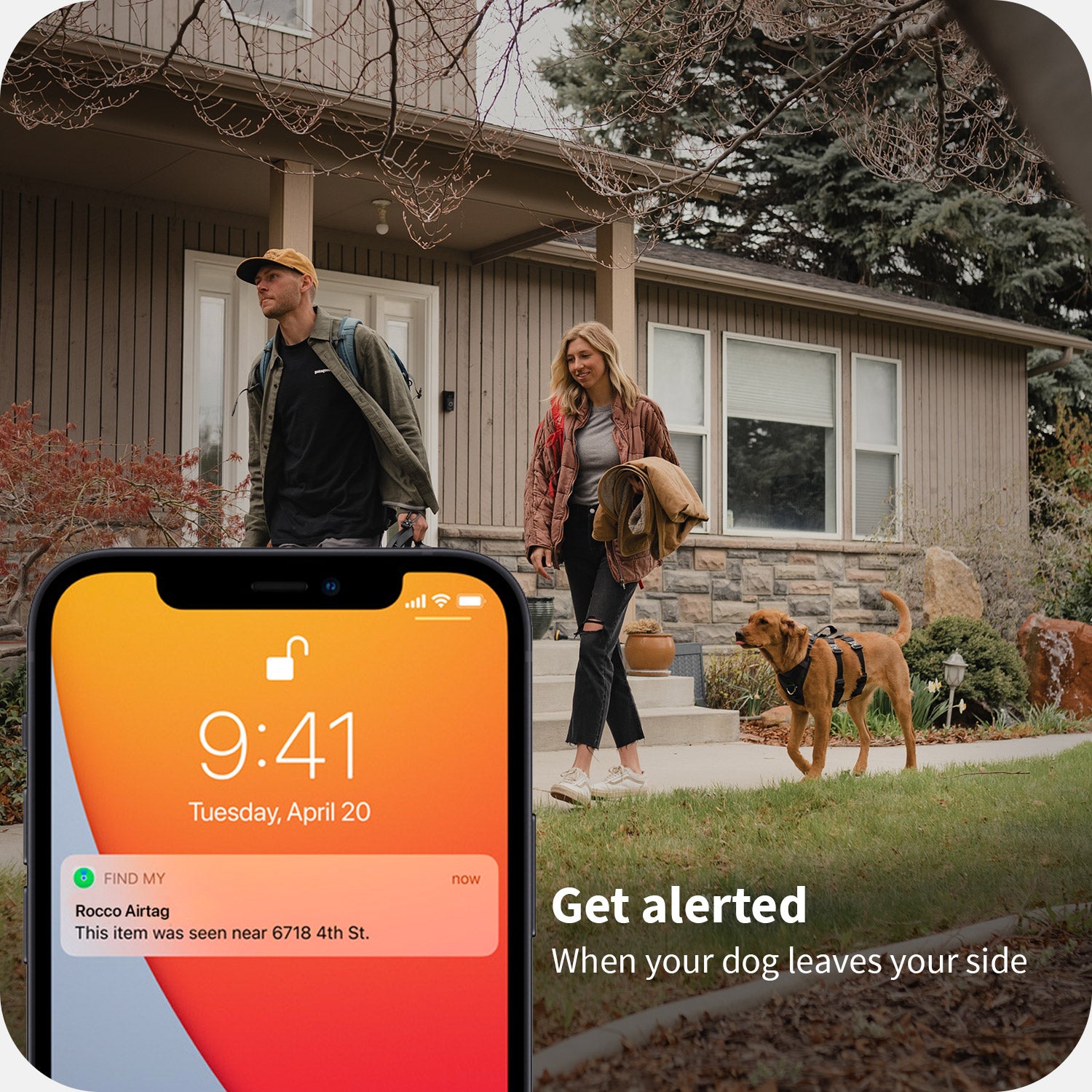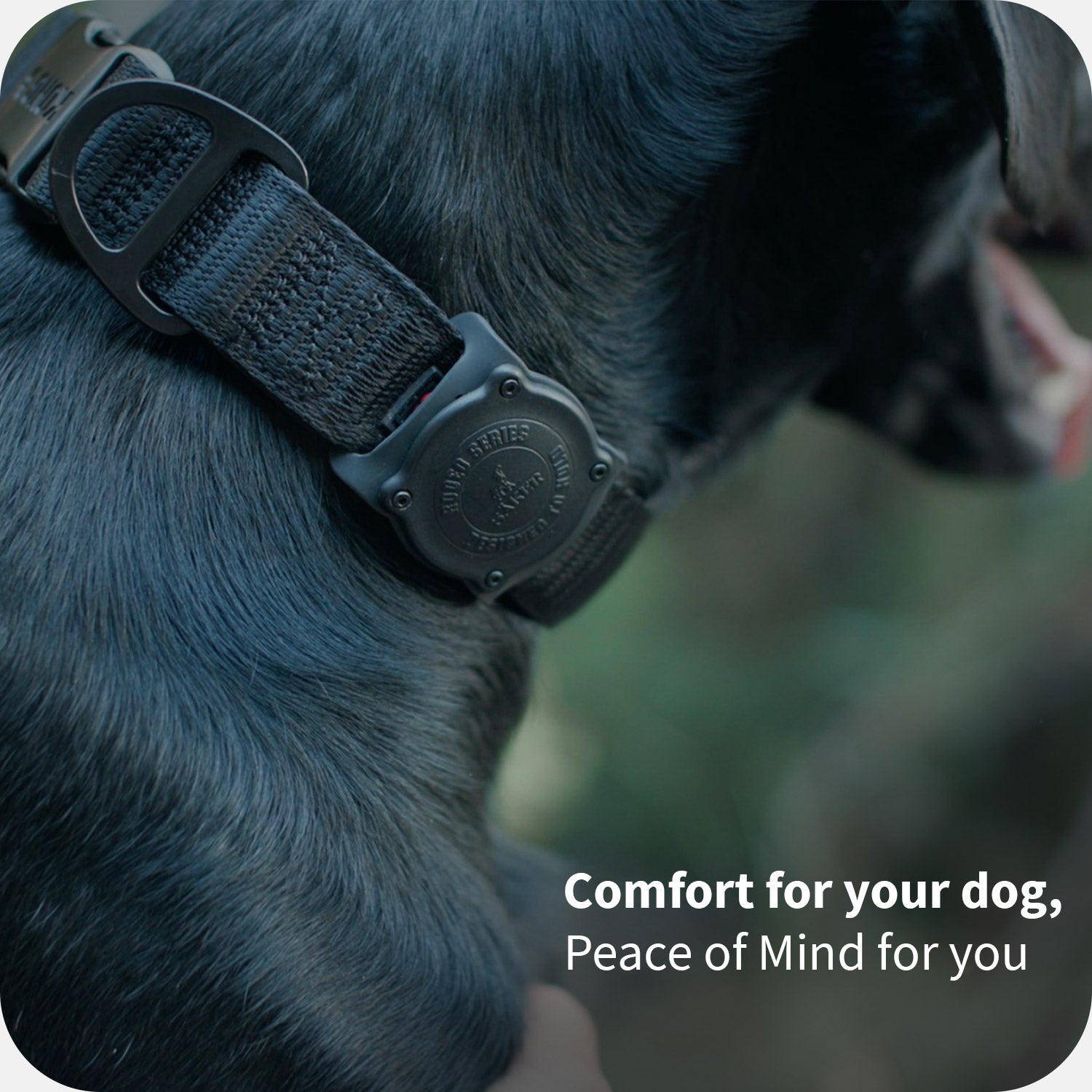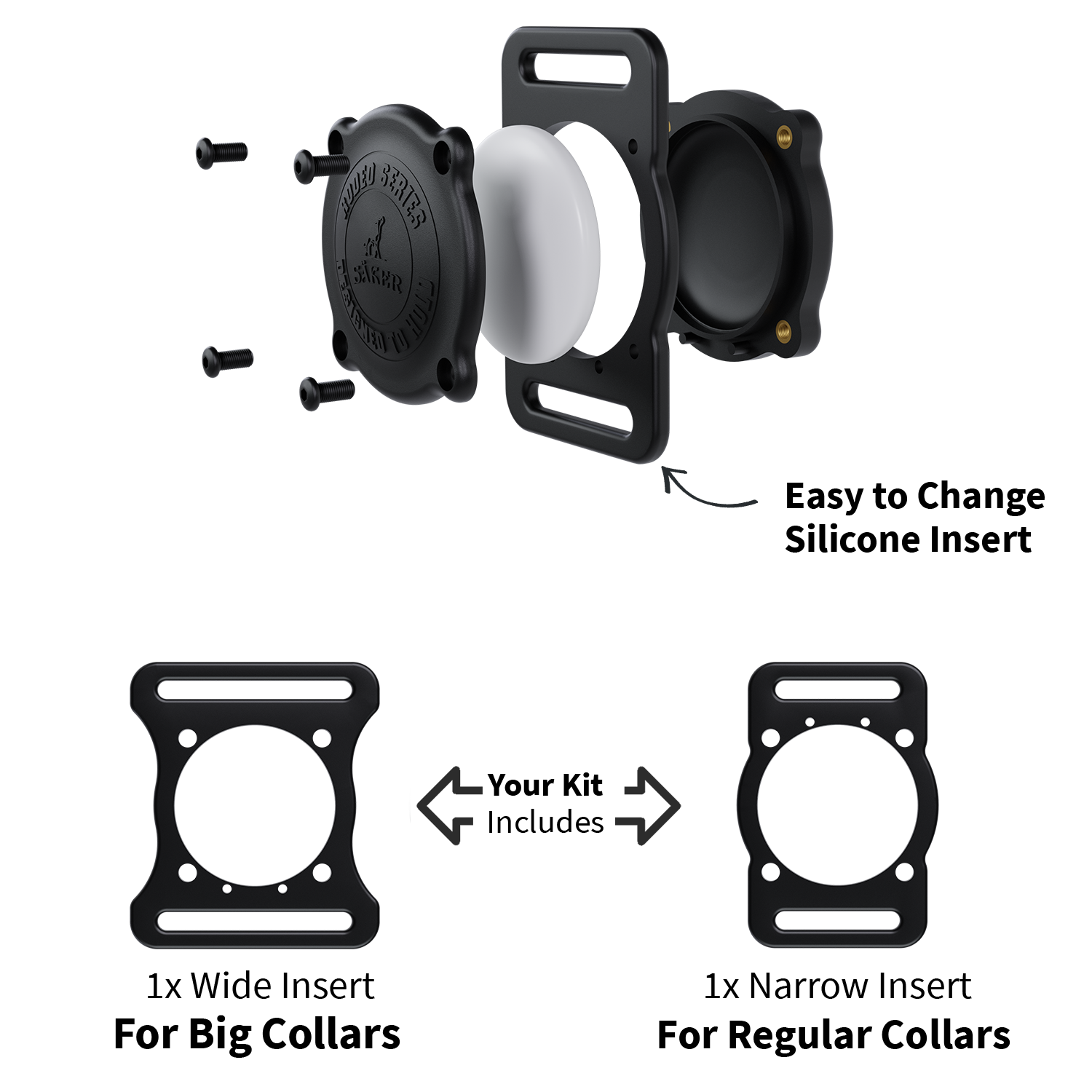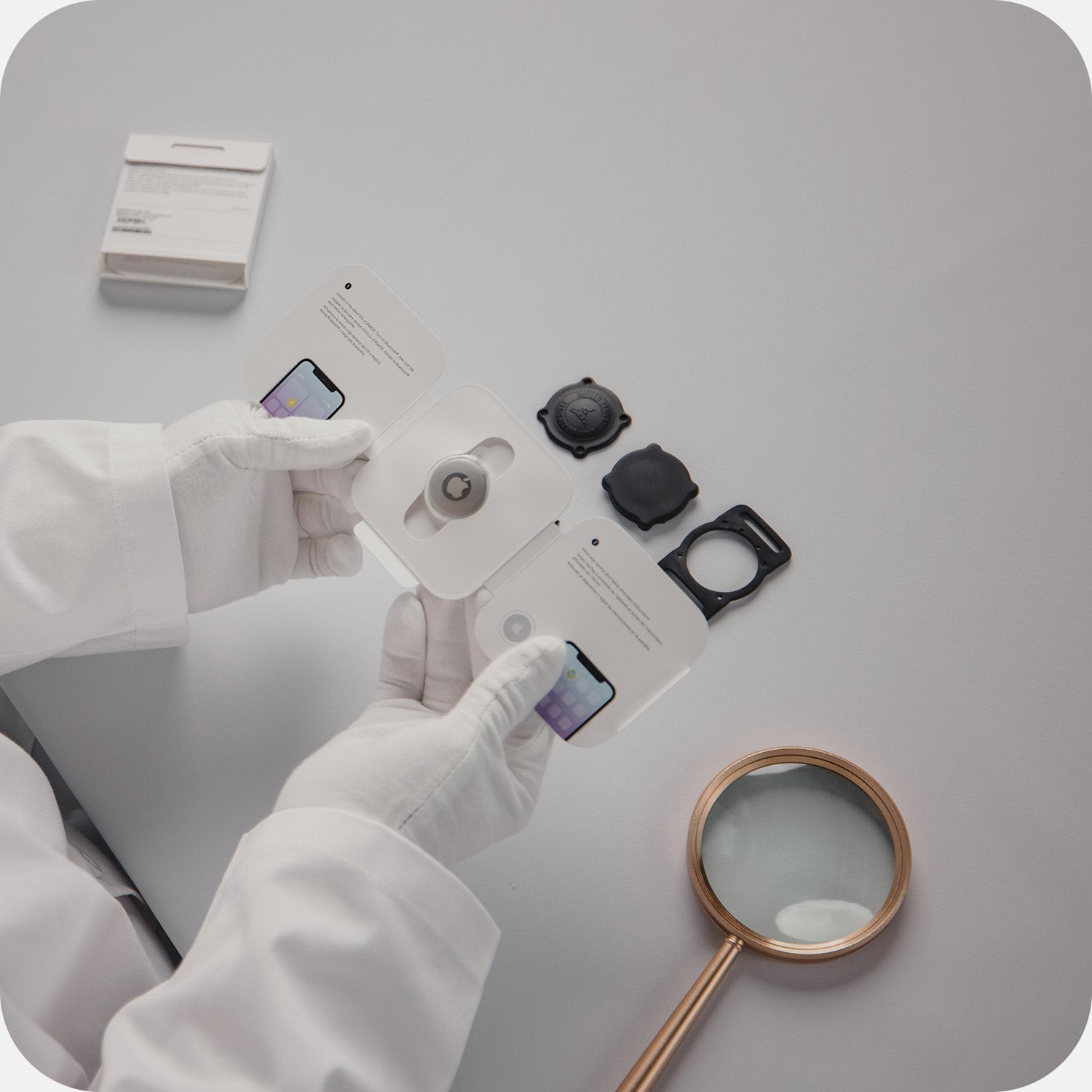 Rodeo AirTag Holder
Harnessing Apple's Technology to Track your Dog at a push of a button.
 It will protect your Airtag from the dangers of the wild.
*The Airtag from Apple is not included in this purchase.
or 4 payments of $3.23 with
RODEO AIRTAG HOLDER
OVERVIEW
Track Your Dog 24/7
Never lose sight of your dog. At the click of a button, you will be able to know where your dog is. Simply go to the "Find my" app or ask Siri to see the location of your dog.
Easy to Install
The Rodeo Airtag Holder will fit any collar or harness. Simply slide the holder onto your dog's collar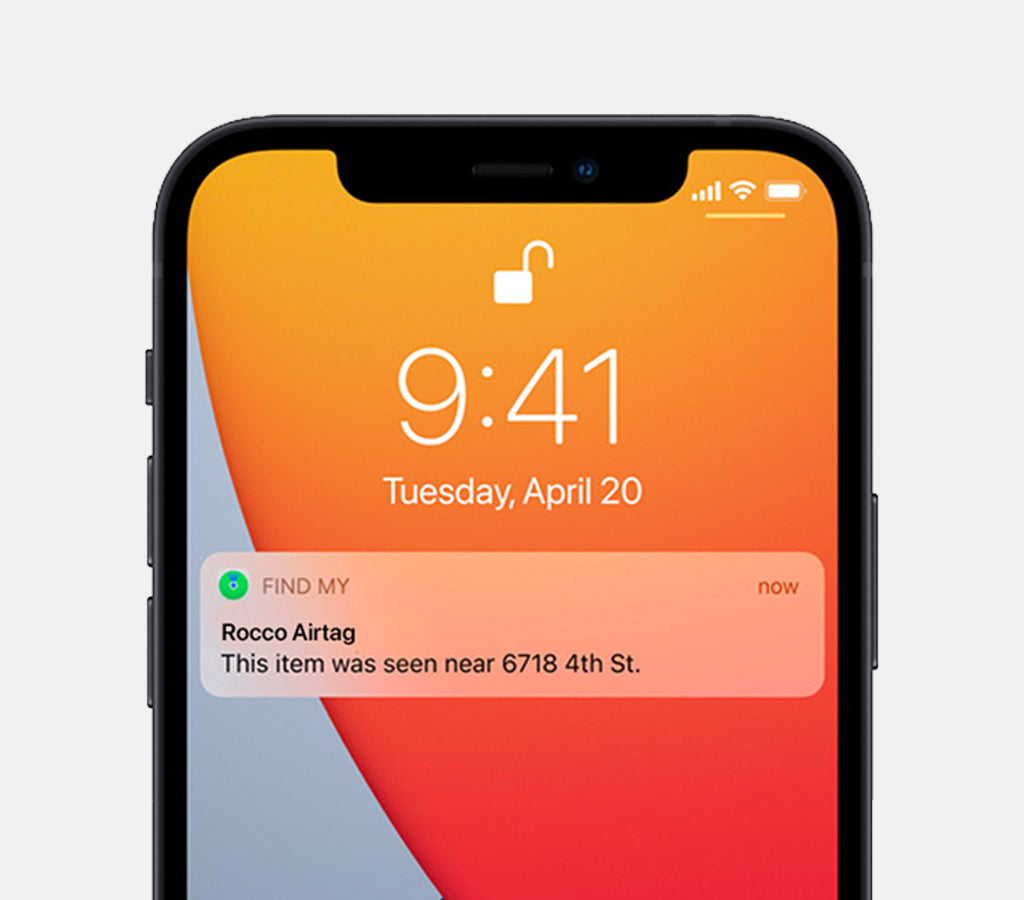 Get Notified When Your Dog Leaves Your Home
Harnessing Apple's technology, you will receive an alert whenever your dog gets away wihtout you knowing...
How Does It Works
Simply insert your Apple Airtag within the Rodeo Airtag Holder. Then install the holder onto your dog's collar or harness.
Protect Your Airtag, Protect Your Dog
For the Airtag to be useful, you gotta make sure it stays on your dog. But you also gotta make sure it doesn't get damaged. This is why the Rodeo is both waterproof and shockproof.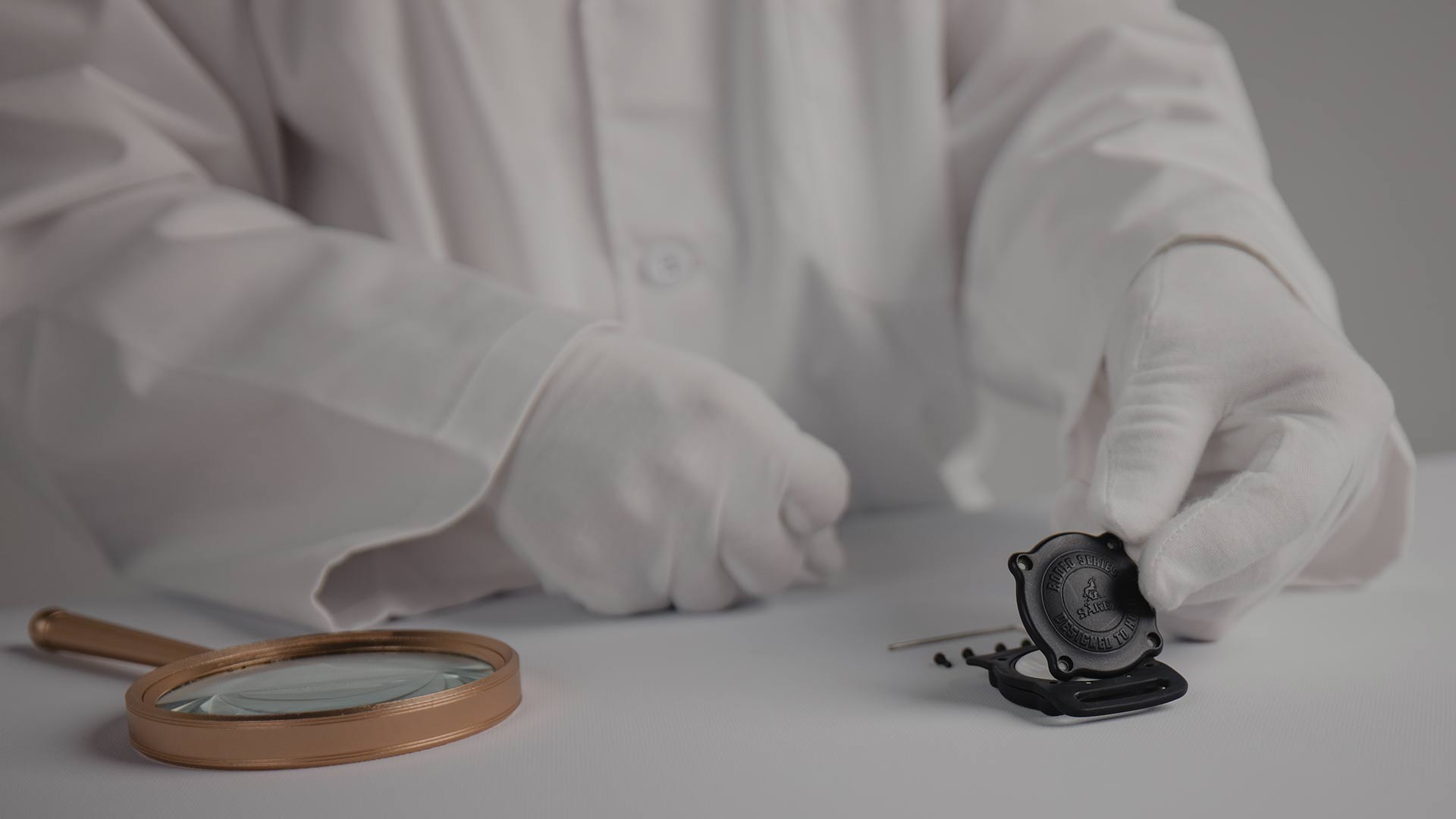 WITH THE RODEO AIRTAG HOLDER
LOCATE & TRACK YOUR DOG
Nope, nada. Regardless of whether the AirTag is inside the holder or not, it is as easily searchable for your phone.
Yes, from 72.9 db to 63.5 db. As a reference, snapping your fingers is about 88 db. So from the start, an Airtag isn't super loud. BUT keep in mind that this is used to locate your dog... so if you are close enough to hear the sound of the AirTag, you will be able to see your dog.
Basically, you can use your AirTag to locate your dog. But there's one caveat. The AirTag is detected by other iOS devices (Apple). Therefore if your dog runs away, you will be able to locate her thanks to other IOS devices.
Boring Details
ABOUT THIS HOLDER
WEIGHT:
0.53oz (15g)

DIMENSIONS:
Length: 2.44" (6.2cm)
Width: 1.73" (4.4cm)
Thickness: 0.51" (1.3cm)

COMPATIBLE WITH:
Webbings, straps and collars with width between 0.5" and 1.5" (12mm-38mm)