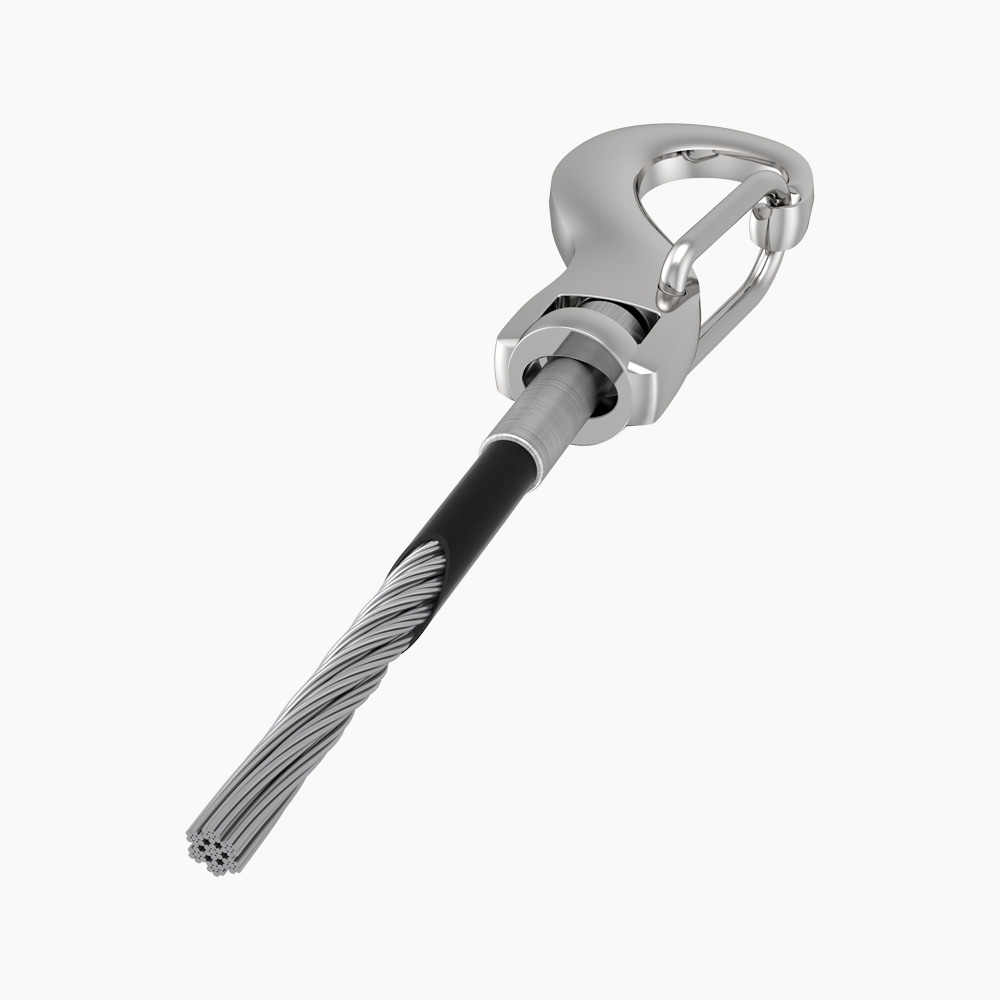 You won't see it when you receive your cable. But under the coating, there's 49 separate steel cables braided together.
This build allows us to break the bar of the 1000lbs and reach over 3642lbs.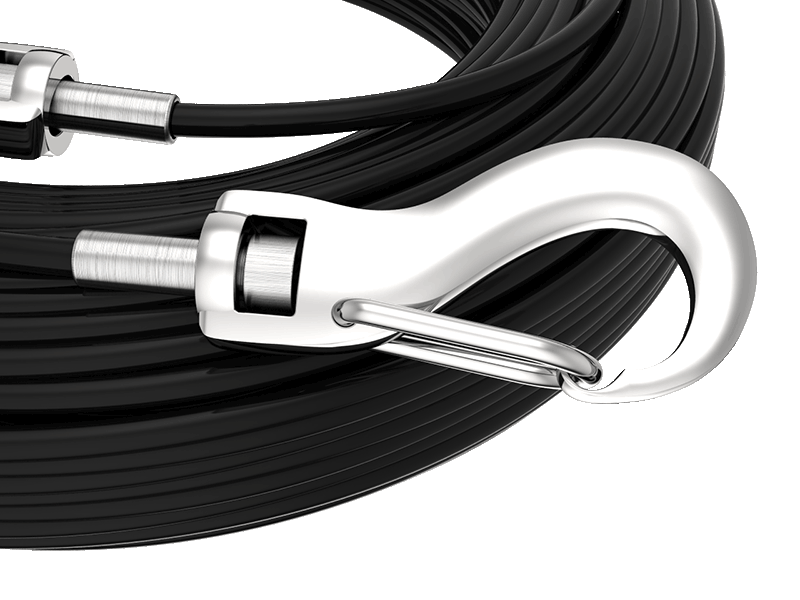 Normal leash clips, especially those with springs in them, wear out and break after only a year or two...
Not ours.
Our clips are designed without a spring.
This allows the clip to be much sturdier and resist breakage over time.