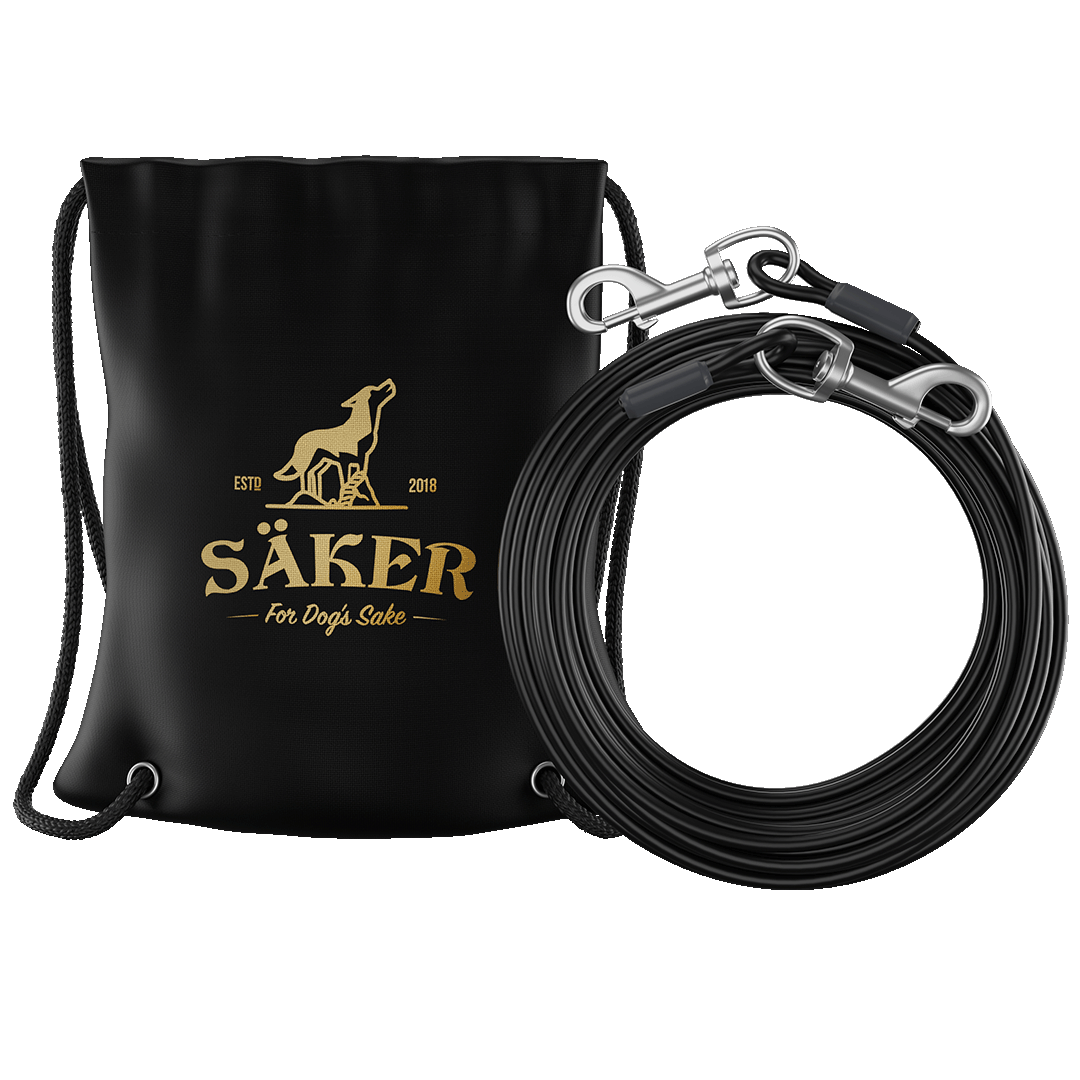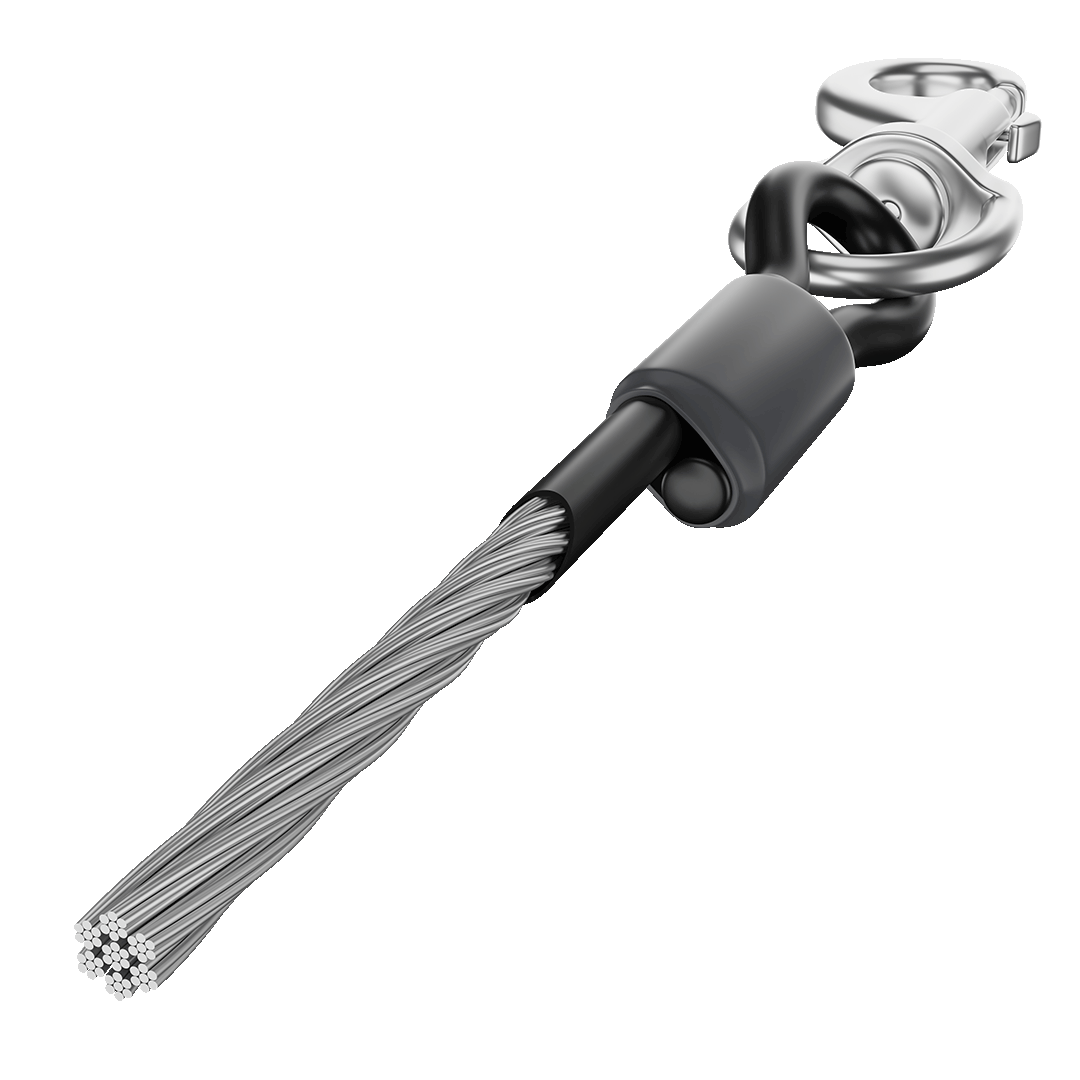 Roam™ Dog Tie out Cable
Are you looking for a way to have your dog in the yard without risking an escape? Whether it's for the unfenced yard, the campsite or the beach. This Dog Tie Out Cable will keep the strongest dogs safe. It's even made right here in North America (Canada to be precise).
or 4 payments of $5.48 with
ROAM TIE OUT CABLE
OVERVIEW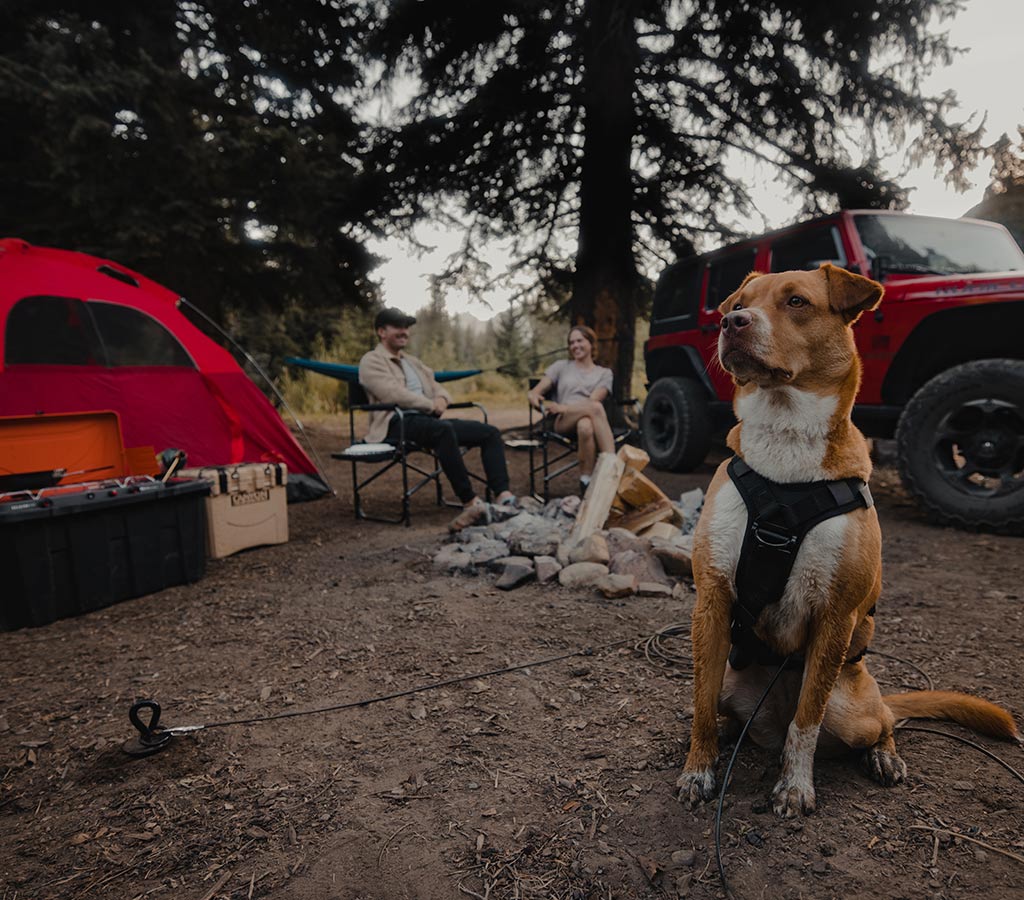 Resists over 416lbs
Don't worry, your dog won't break it. The cable is designed to hold dogs up to 125lbs without blinking.
Total Peace of Mind
That's right! You can now bring your dog along to the beach or to the campsite without worrying about an escape.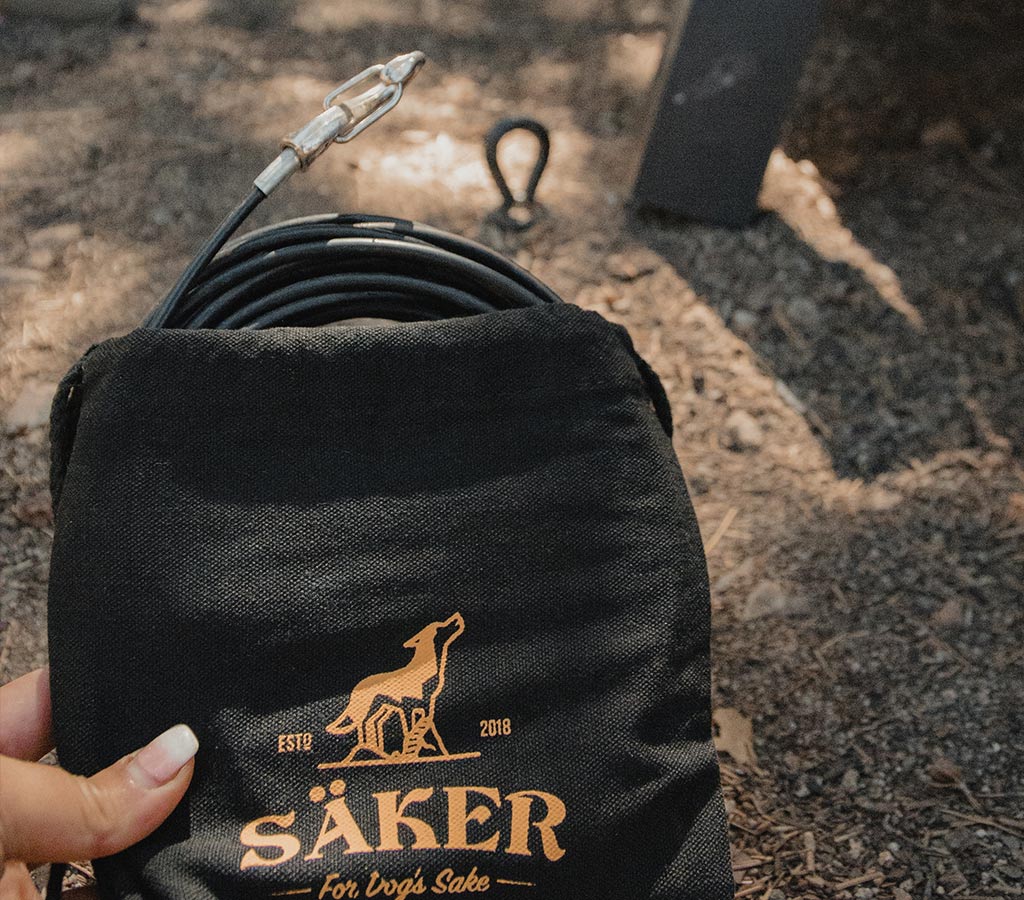 Easy to carry around
The Roam Tie-out Cable comes in a cotton pouch so it will never unroll in your backpack on the way to the campsite.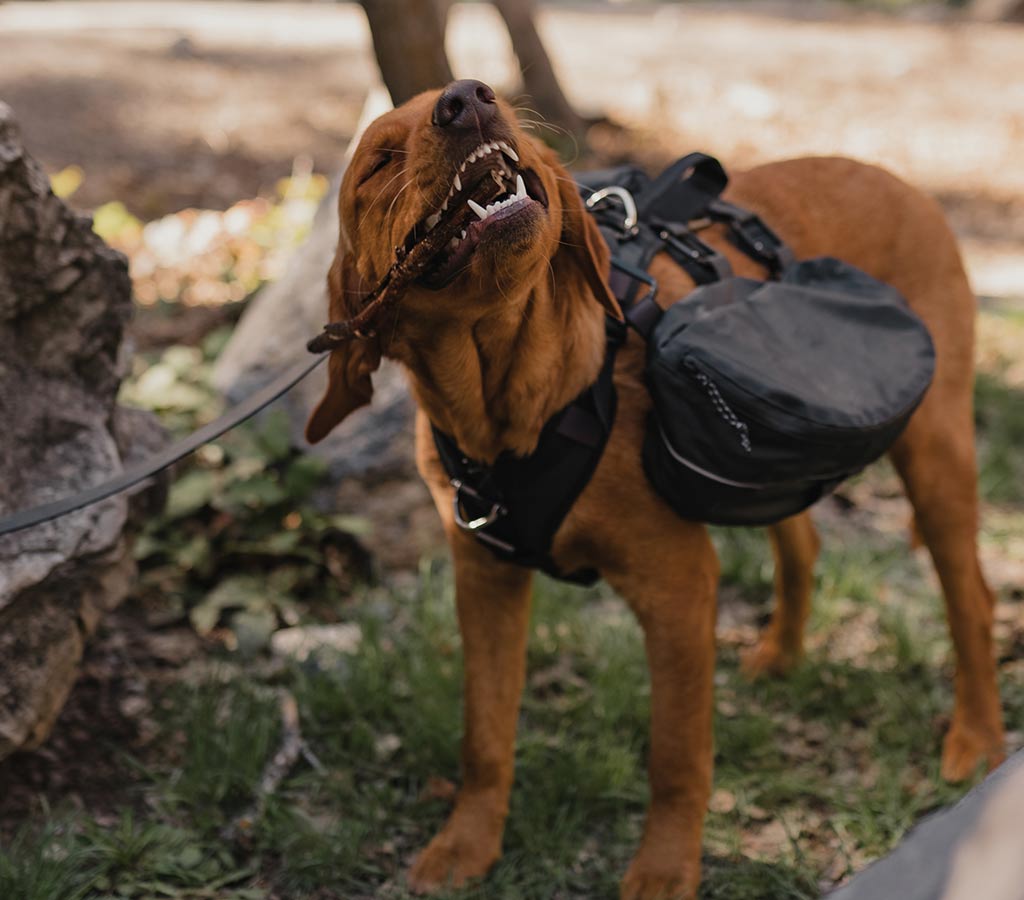 Chewproof
This cable will resist even the most relentless chewer! No escape for your Houdini while this cable is around.
Made by people you know
Your cable is made in Canada. By the same people you see smiling at you in the grocery store.
It sure should be. The cable itself is designed to break at over 1217lbs while the clips have a breaking point at 416 lbs. If it was to break, we'd replace it for you.
Yes, but doing so will cancel the tangle-free feature... As your dog runs around, the cable will roll up around the tree. Also, the tension strenght is much smaller because the clip is now pulled sideways. We strongly suggest tying your cable to a dog stake instead.
You bet! That's one main benefit of the cable. It comes with a cotton pouch so it never unrolls in your backpack while you're heading to the campsite.