SENTIERO DOG LEASH 2.0
OVERVIEW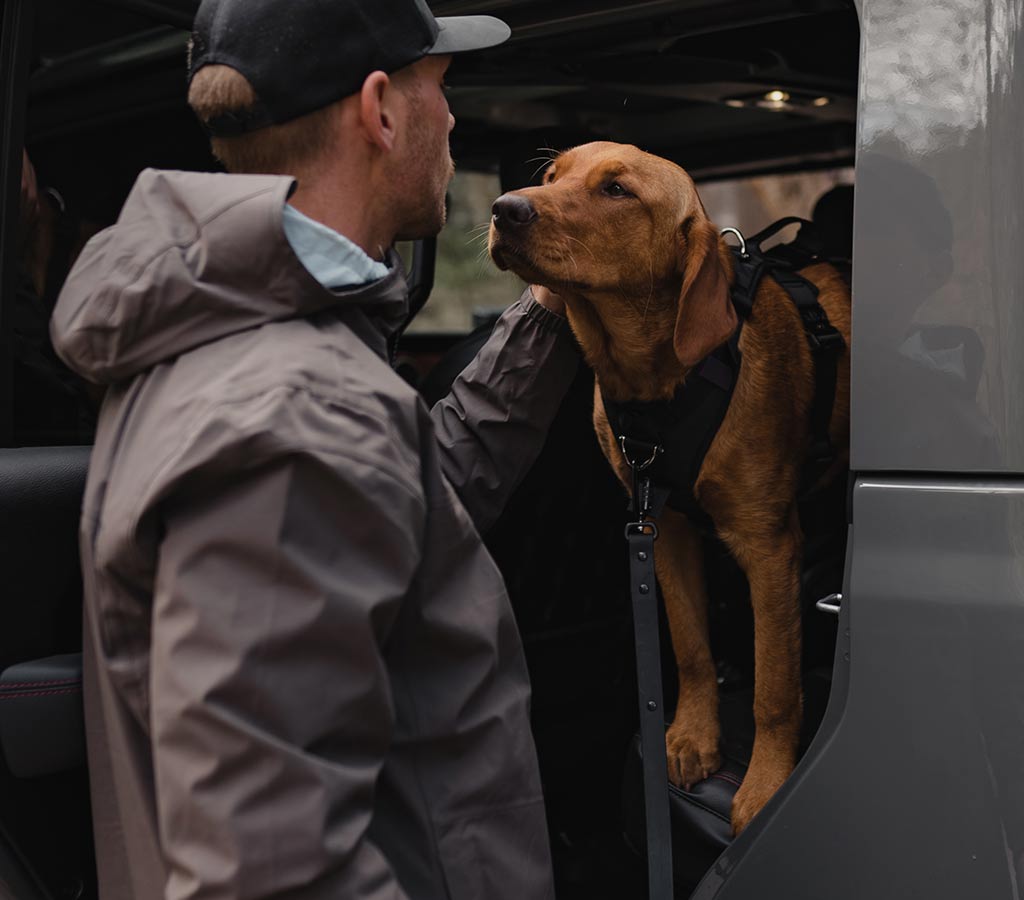 Made to Last
For us, durability is not a question of months. We count durability in years, a lot of years. That's why climbing rope materials were out of the picture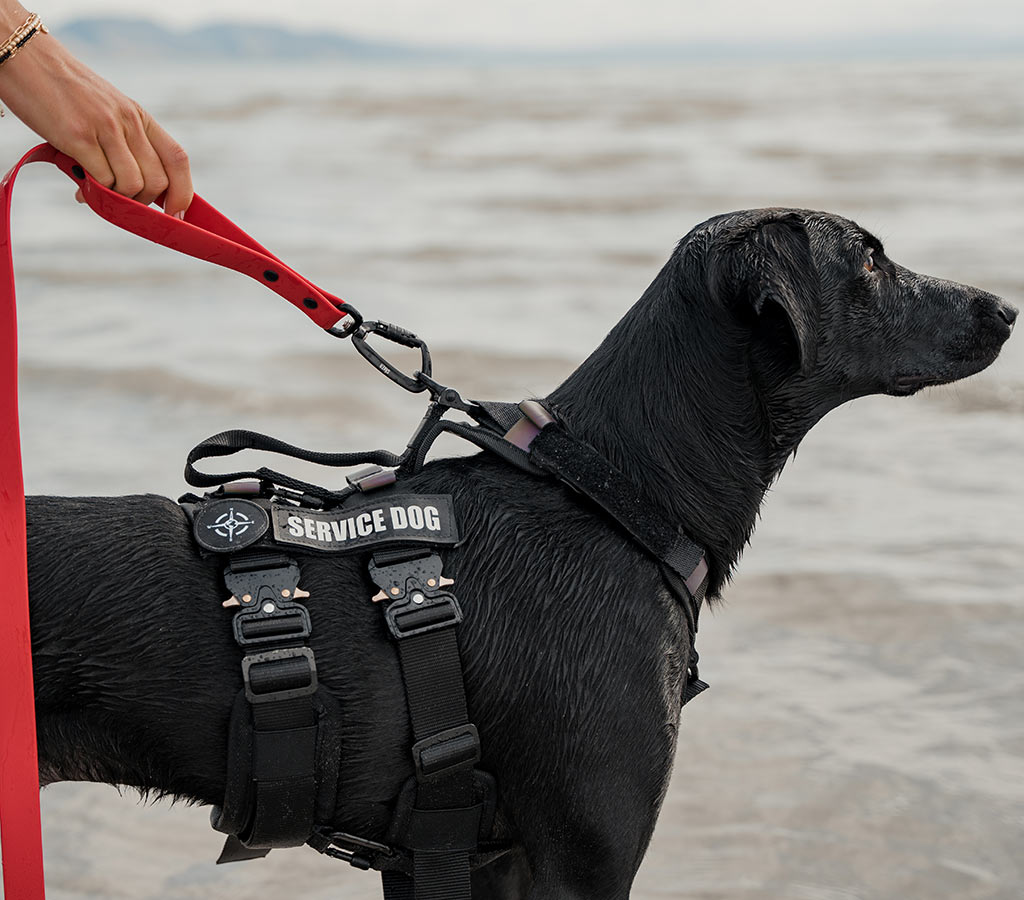 Keep your dog close when it matters.
With the leash traffic handle. You've been in a situation before where you wish your dog stayed close to you. The Traffic Handle allows you to do just that without reaching for the collar.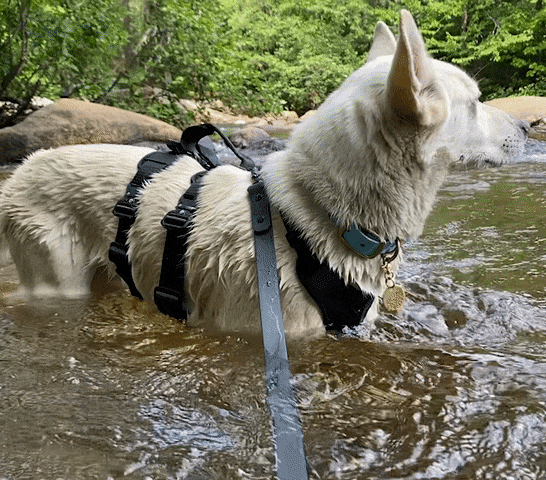 Waterproof
Made of high-quality waterproof material, the Sentiero™ Dog leash is one of the first leash that actually enjoys a dip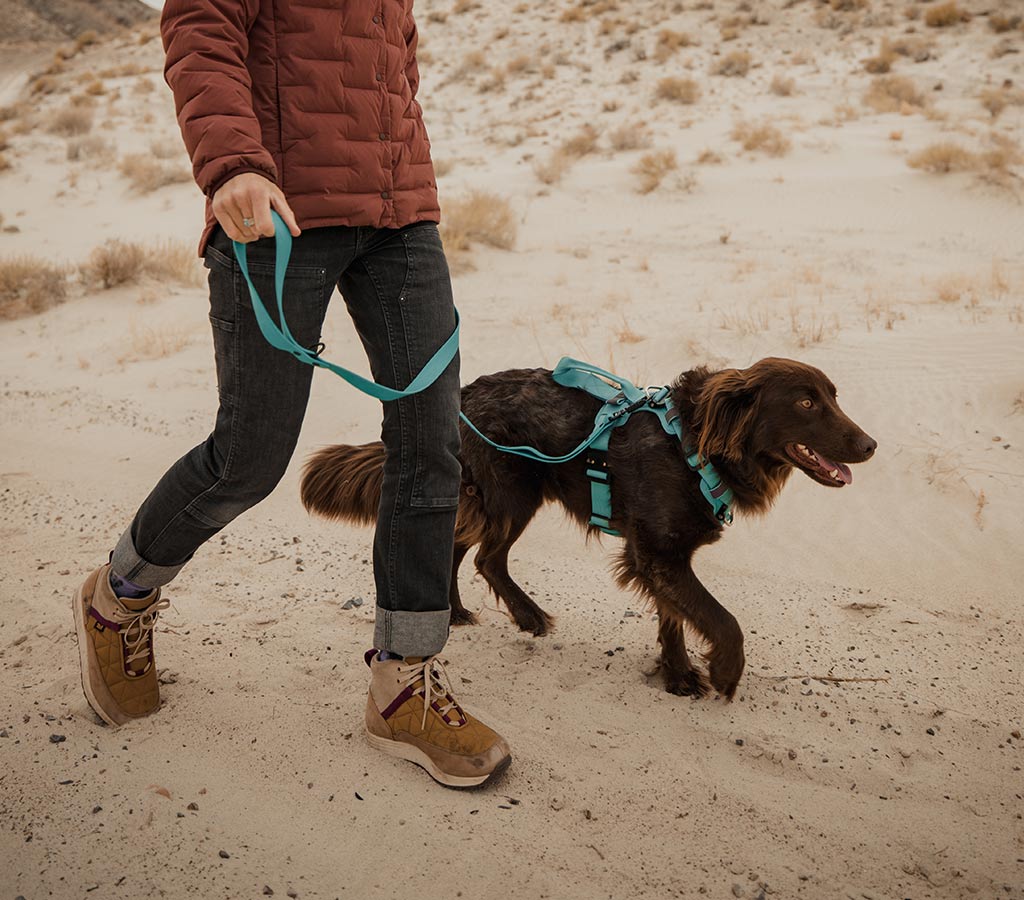 Perfect Length
5ft with a traffic handle gives your dog enough freedom while allowing you to keep her close when needed.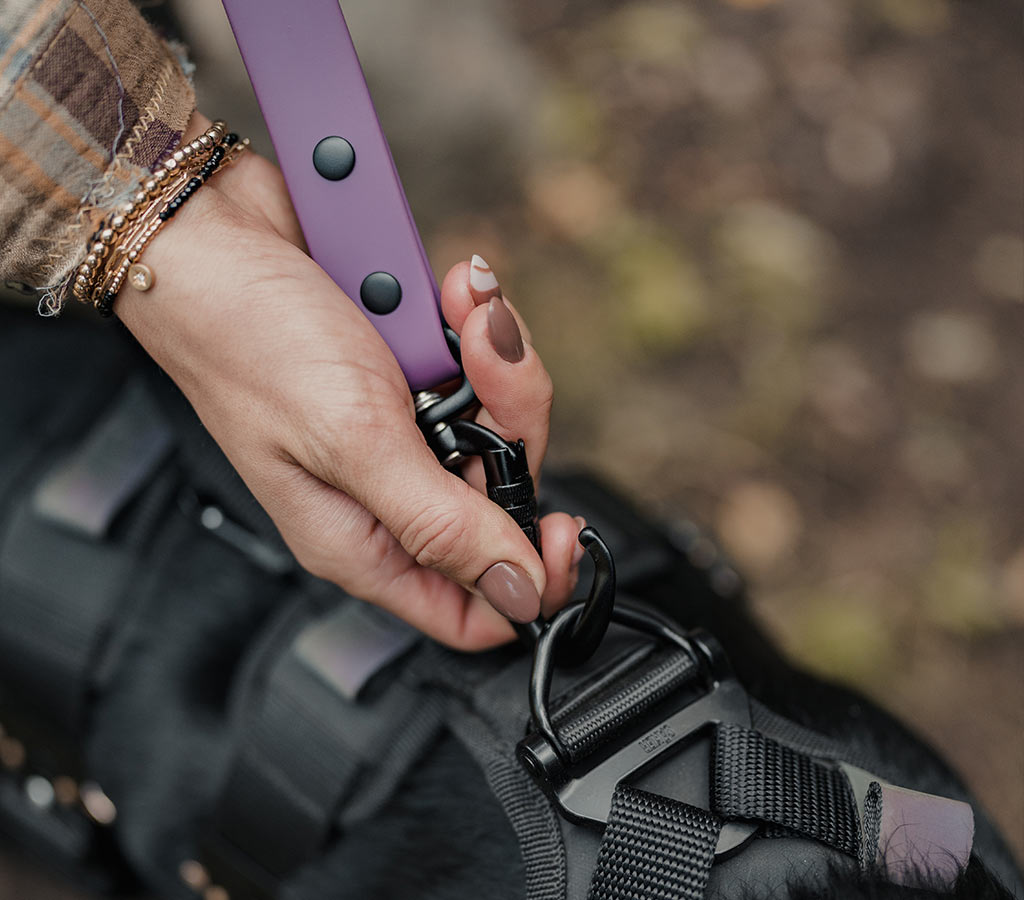 Safest Dog Leash
Featuring a climbing carabiner with a twist lock, the leash will never let you or your dog down.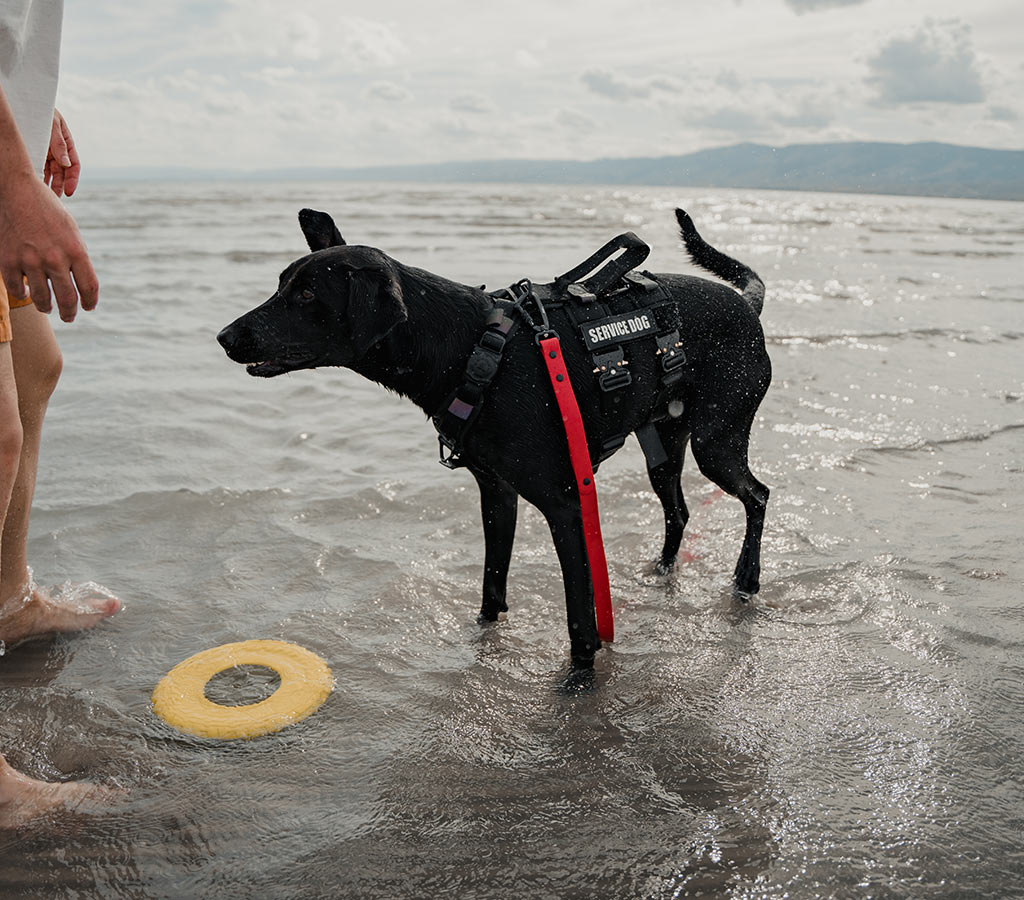 Won't smell
You know it. Over time, dog gear starts to stink. Not the Sentiero Dog Leash. It's completely odor-free.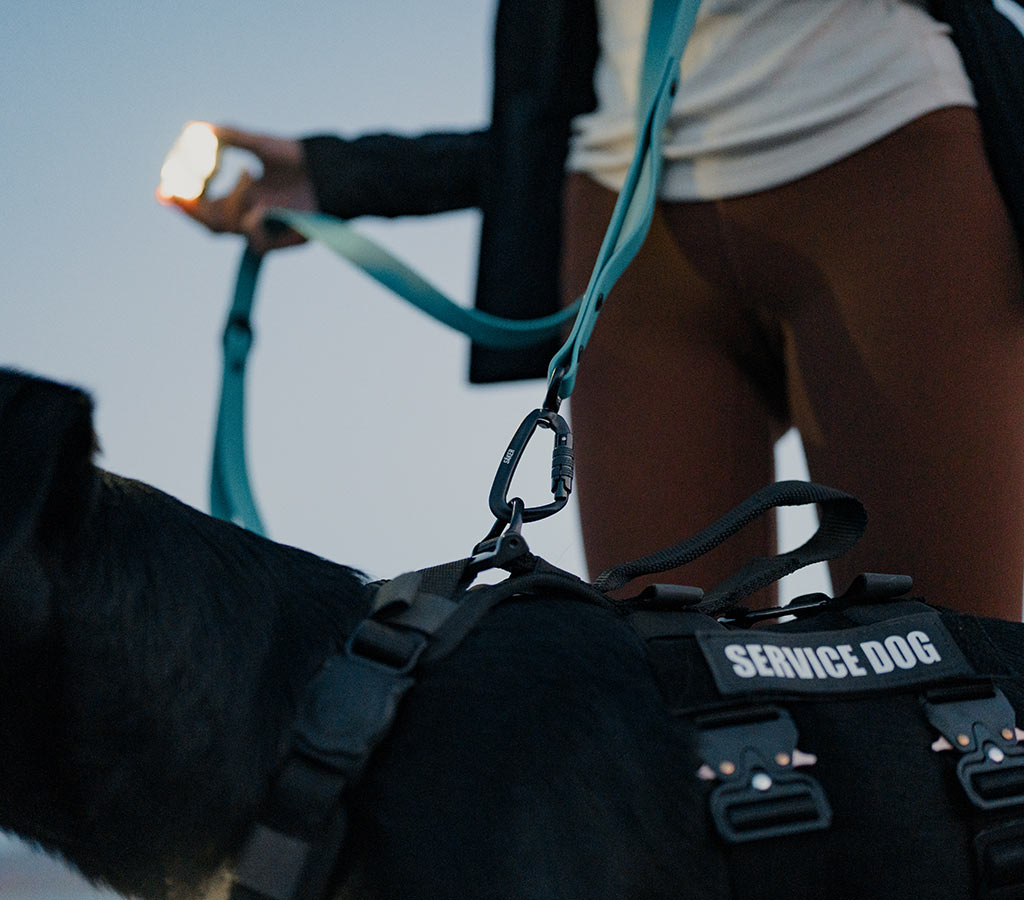 Tangle-free
The leash features a carabiner so your dog can run around and you won't have to constantly untangle the leash.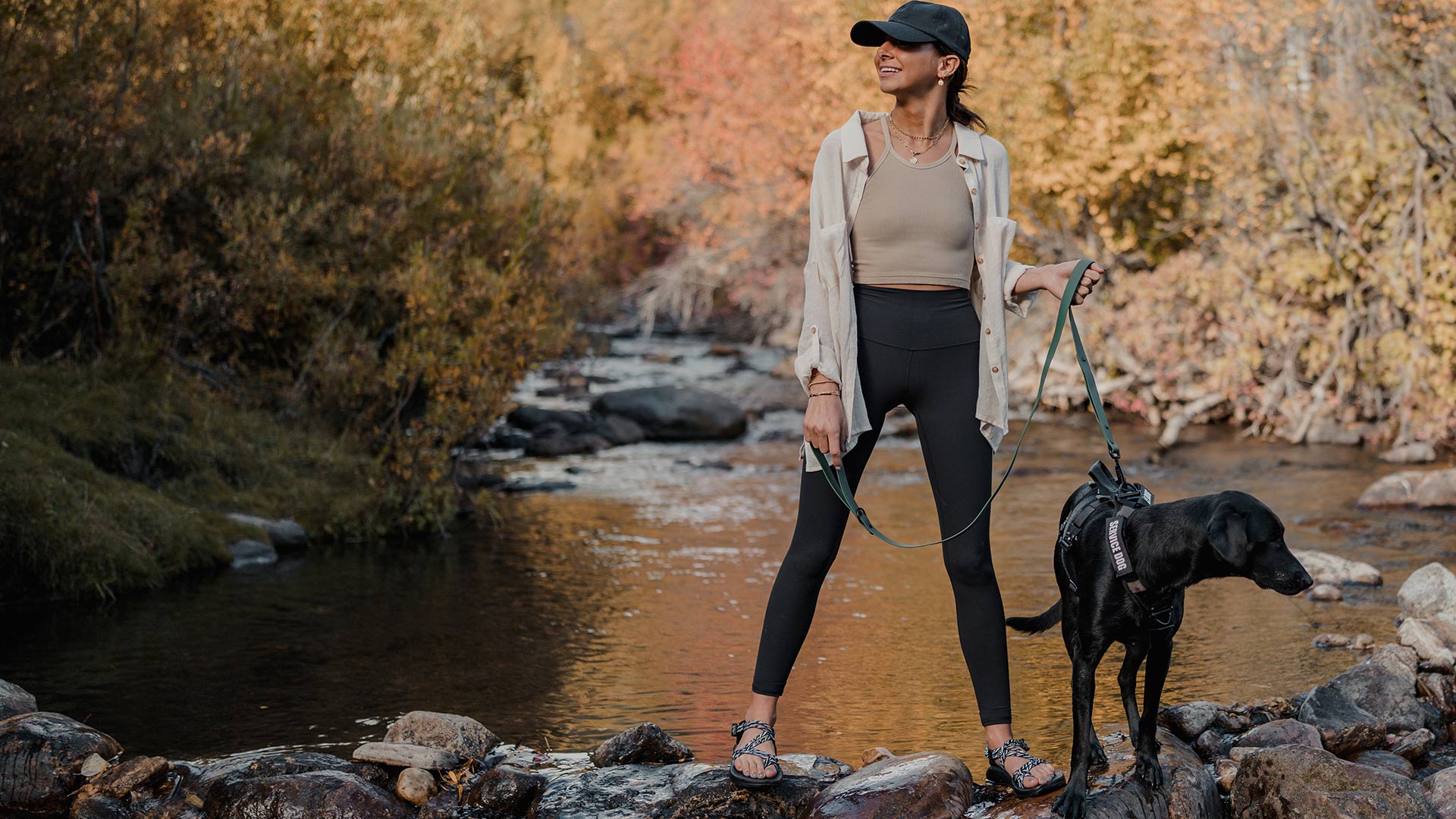 DESIGNED TO FACE ANY ADVENTURE
MEET THE SENTIERO 2.0
Not at all! This twist lock is designed for quick release and ultimate safety. You need to twist it half a turn to release the carabiner. It will take you a few times to get used to opening it, but after that, it's instant.
This one is really up to you! Most people use it to attach a poop bag holder! Our personal favorite is to clip the D-ring to your backpack waist strap which makes it a hands-free leash.
Its material. It's made of nylon PVC coated. While climbing rope leashes are all the rage, this waterproof material is such a superior material for leashes. It won't get wet, or smelly or get dirty from mud.
Sadly, it isn't. You know, just like us, that dogs can chew anything they put their mind to. Therefore, chew marks on the leash will invalidate a guarantee claim.
Yes! The Sentiero is guaranteed for 3 Years against manufacturing defects in materials and workmanship.
Boring Details
ABOUT THIS LEASH
WEIGHT:
7.3oz (207g)

DIMENSIONS:
Length: 5ft (152 cm)
Width: 1" (2.5 cm)
Thickness: 1/8" (3 mm)

HARDWARE:
Twist-lock Carabiner made of Aluminum 7075