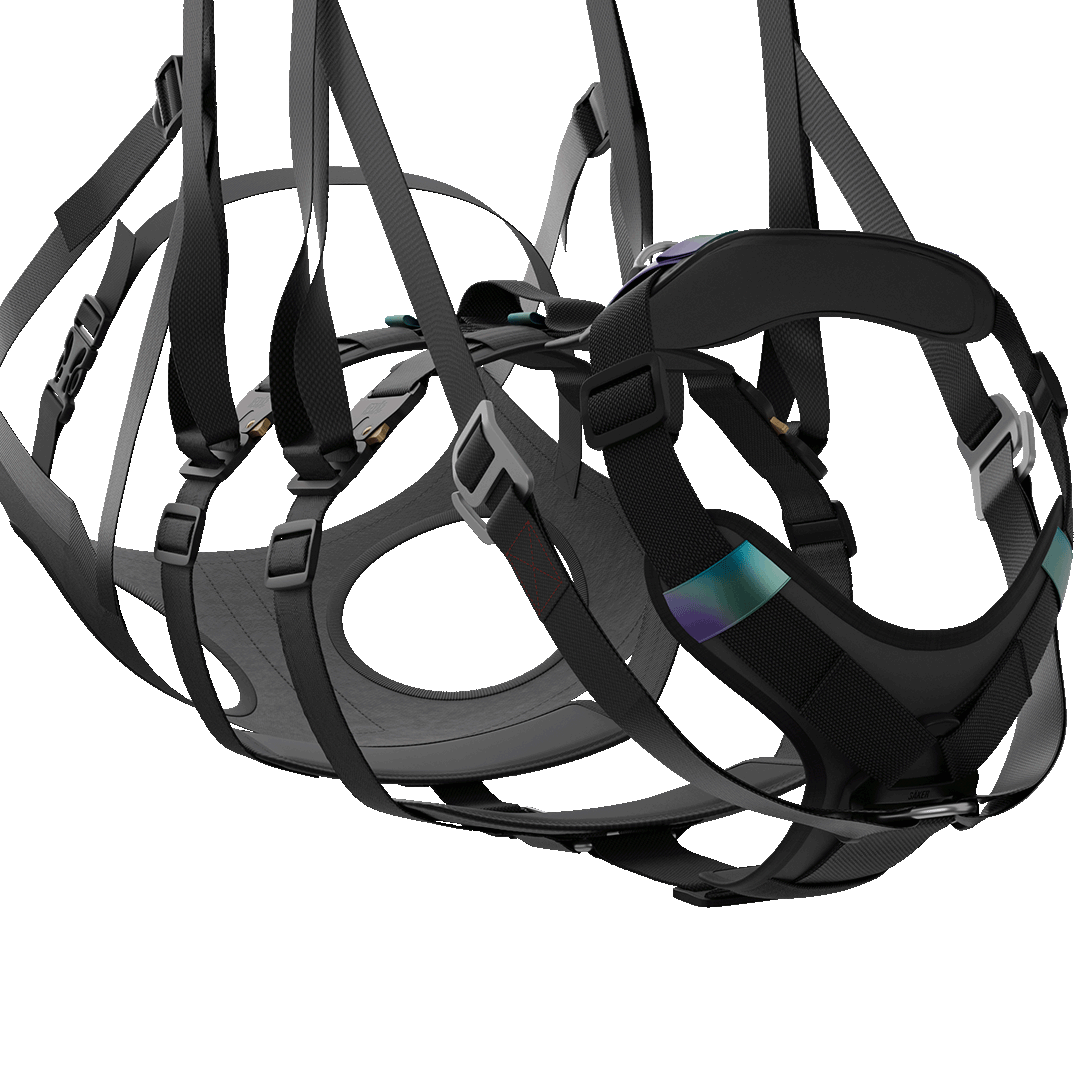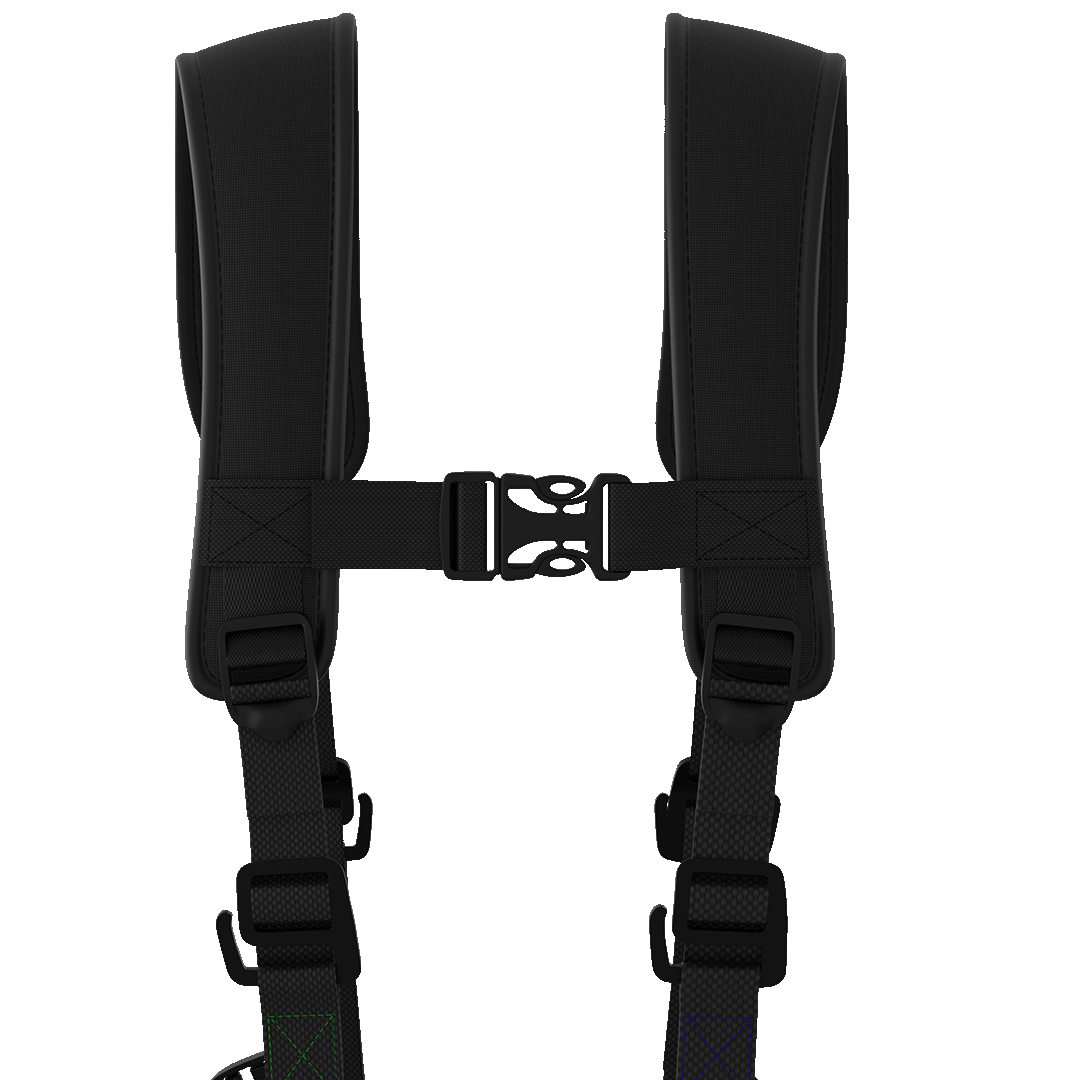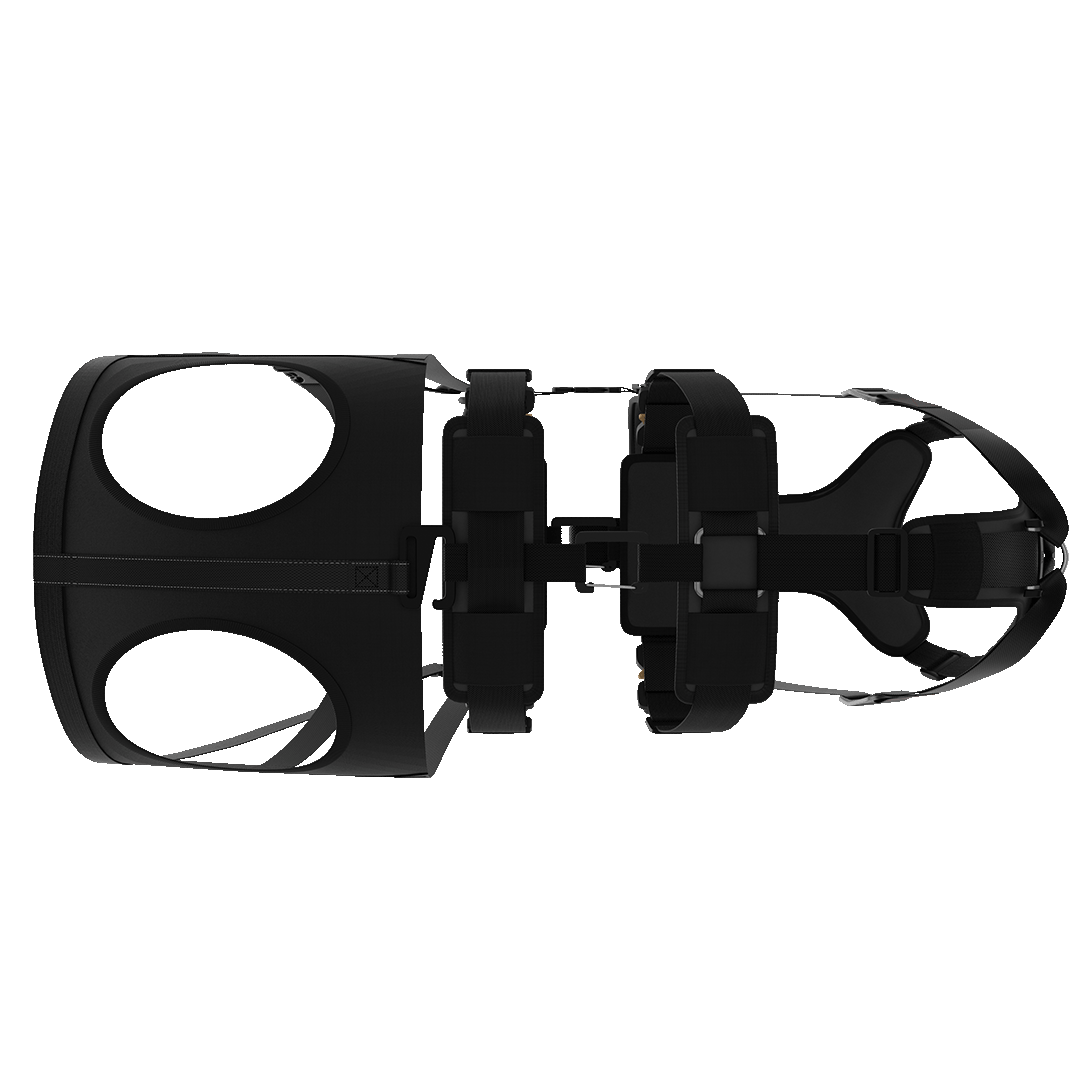 K-911™ Rescue Sling
If your dog was to get hurt out in the trails. The Rescue Sling will assure that the way home is safer and more comfortable for both you and your dog.
Requires: Ascension Extended or Dog Pack
or 4 payments of $12.23 with
K-911 Rescue Sling
OVERVIEW
Don't leave it to chance...
If your dog gets hurt on a hike, this sling will be more than handy. It will save both of you some effort. Plus, it will prevent your dog from getting hurt even further...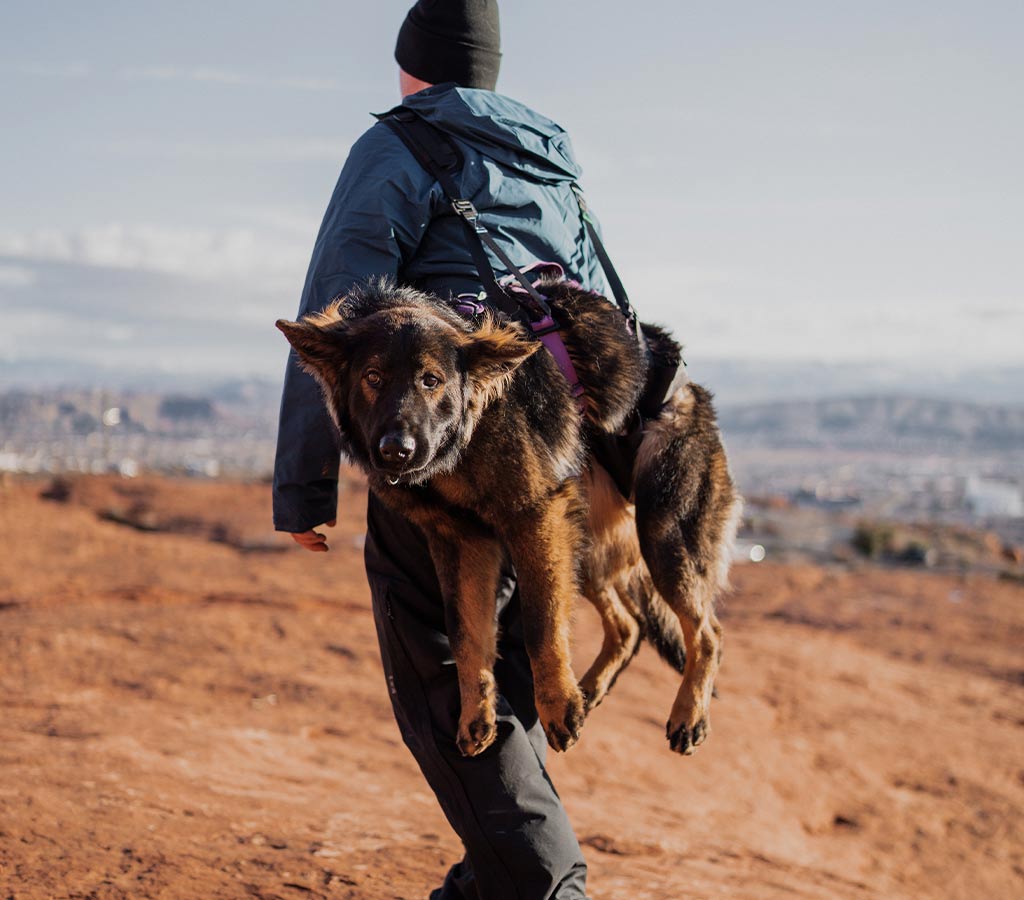 Comfort+ Shoulder Pads
The shoulder pads are padded with two layers of foam to make sure the extraction is as comfortable as it can be.
Lightweight and Compact
The Rescue Sling is designed to be light and compact enough to be brought on any trip! 
Put it in your pack and forget about it! It even fits in the Ascension pouches. The last thing you'd want is to get one and leave it at home!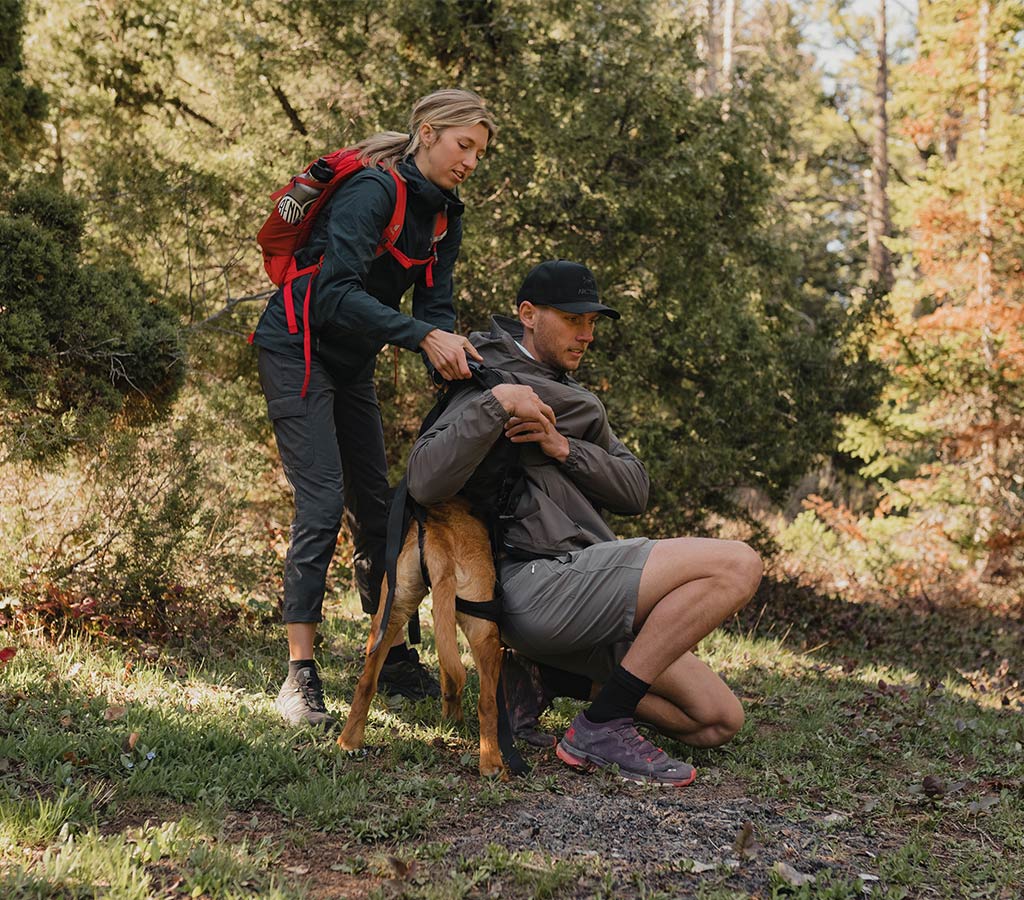 Fits all people and all dogs
The sling features 6 adjustment points so whether you're small or tall, you'll be able to have your dog in the right spot on your back.
Increased Stability
Due to it's wide design, the Rescue Sling makes sure your dog stays safe regardless of how rocky the terrain gets
The Rescue Sling can carry any dog. The latest version can handle a weight of 605lbs easily. So the maximum weight for the sling is basically your One rep max for squats.
The feeling you get when you first try it. Every customer that tested the sling was surprised at how calm their dogs were when lifted in the air. It's both cool and weird at the same time to have your dog in your back.
No. The Rescue Sling is designed to work specifically with the Ascension® Extended Harness. That said, if you go for the Ascension® Dog Pack, just remove the pouches on each side to carry your dog back to safety.
Basically, when it comes to the Rescue Sling, we'd rather not leave it to chance... Normal G-hooks work as long as there is tension on them. Our Rodeo™ G-hooks will hold on to the webbing regardless if there is tension on it or not.
Not for now. We think it can be rated for climbing, but we were focused on getting crash-tested first. Stay tuned as we will go find the proper institution to review the sling in the next few months.