Heal your dog's cracked paws before the end of the month so she can run like a puppy again.
Here's what Paw Balm does for your pup:

Protects paw pads against burning asphalt and rocky trails.

Soothes rashes and rough skin.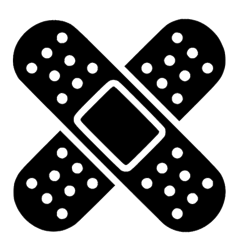 Heals rough and cracked paw pads.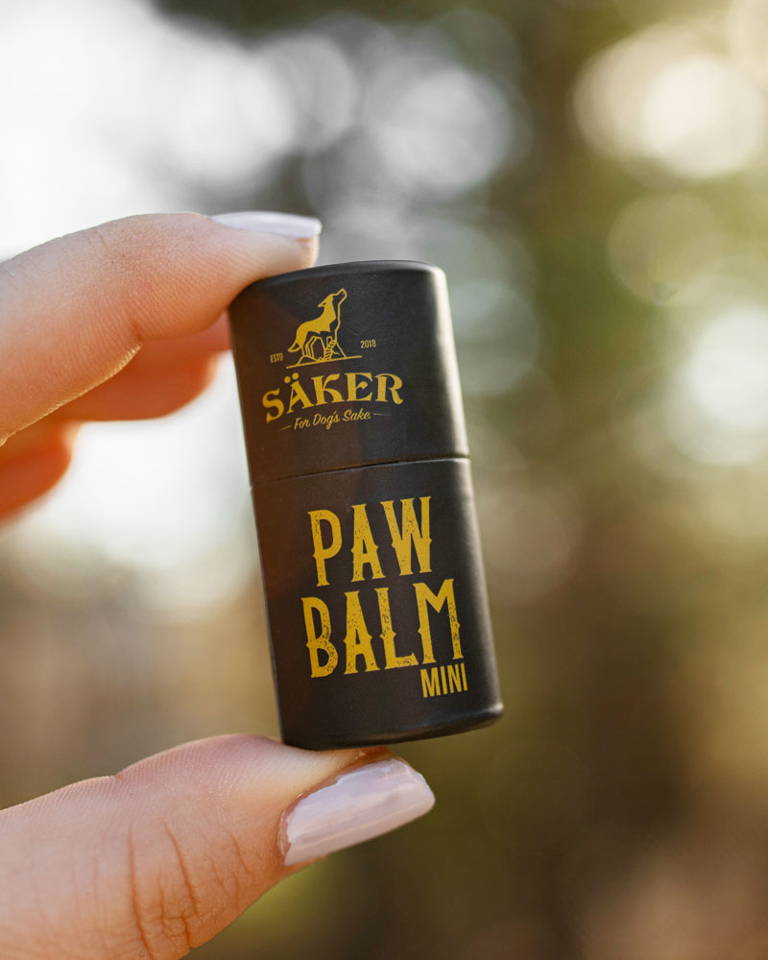 Just apply it prior to a walk.
And wipe it off once you're back.

It's organic and it's made with
5 simple ingredients
that are each edible. And we've dropped the bees wax for candelilla wax
(a more premium vegan alternative).

Handmade by people you know.
We take pride in handmaking each balm right here in Saint-donat, Qc, Canada. The balms are made by the same people who are smiling at you at the grocery store.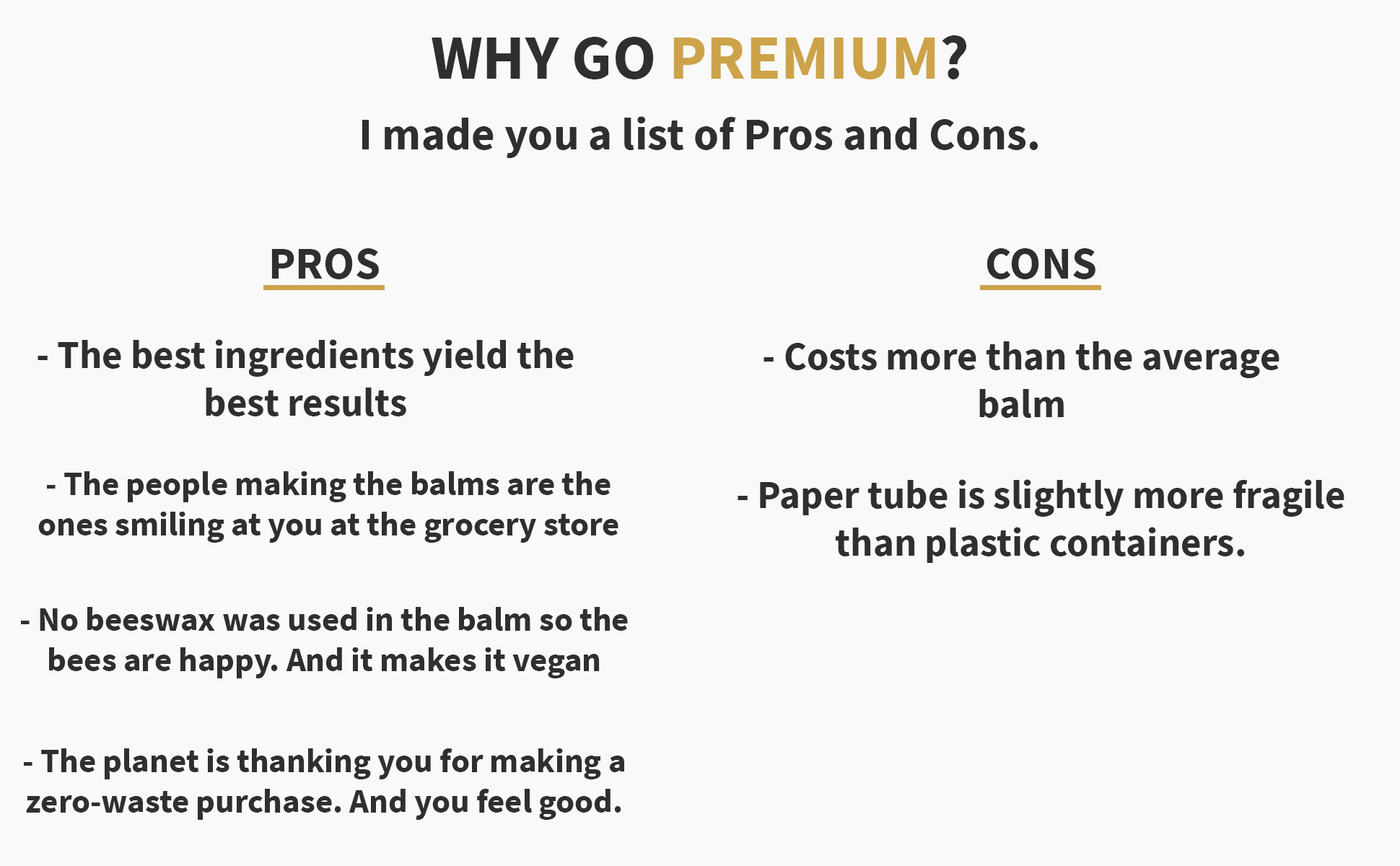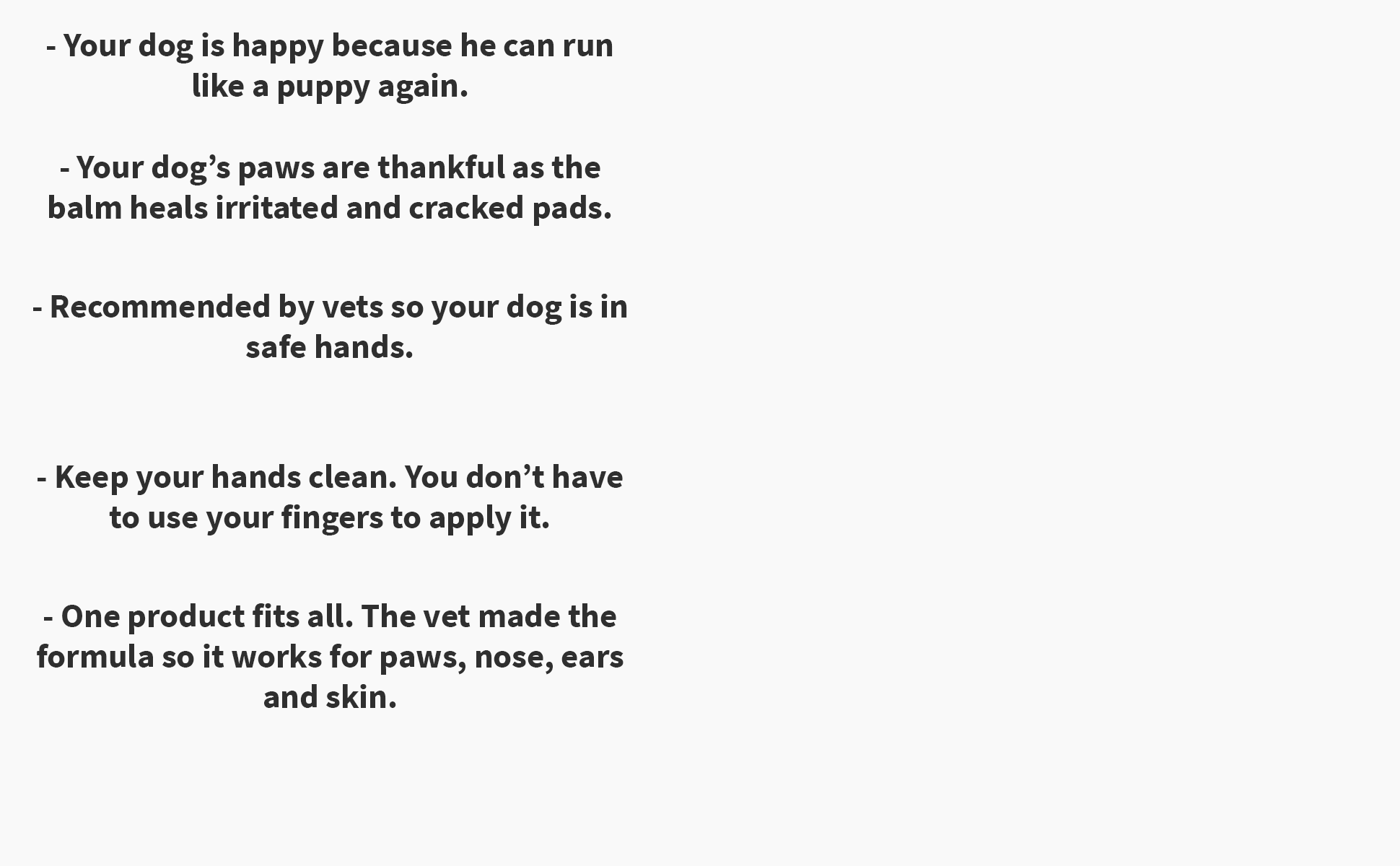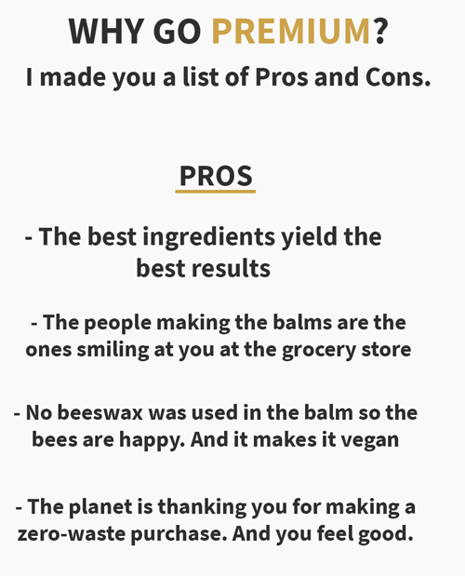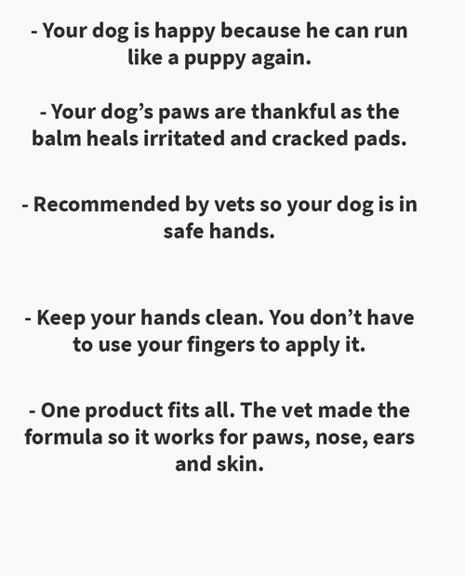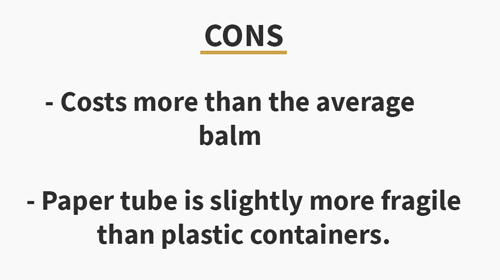 Some examples of what to expect:
"It is amazing, you can really see how quickly it's repairing. Normally the cracks in his pads stay for months.
I'm really in love with the easy application."
Liz & Kahe, US Customers
"Norbert's paws were so dry, they used to crack and bleed on long walks. Our vet recommended using paw balm. 2 weeks later (2nd round of vaccines), Dr. Bourgeois couldn't believe how fast they healed with this balm.
Good job Säker!"

Charlie, CA Customer
"This paw balm saved Harvey's paws on our 43 mile backpacking trip! I applied them to his paws at the beginning of each day and he had zero issues. We have hiked before and he's come home with torn pads but this true test lasted us [...] We will be using this for every hike from here on out, definitely would recommend!"
Jennie Nguyen, US Customer
"Here in Vermont, the winter has been a real challenge for us. Especially for Willow's paw pads. Last year we bought her boots, but these are impossible to put on... This year, we started to put säker paw balm on a daily basis and the results are great.
Willow is running like a puppy again!"
James, US Customer
Get your hands on a handmade Paw Balm Mini
With everyone getting a puppy,
The demand for our balms is insane... We are sold out on average 88days per year.
Will you be one of the lucky dog owners who will be able to offer healthy paws to your pup?
What if my dog licked the balm ?
All good! Belle (our border collie) does it all the time. That's why we needed to develop a formula that was completely safe to eat. All the ingredients are approved by the FDA (even for human consumption).
How often should I apply the balm ?

Your dog's paws are healthy and you use it as protection?
You should apply paw balm prior to a walk (I would apply it for extended outing; over 15mins). You can wipe off the balm once you're back from the walk.

Your dog's paws, ears or nose are dry or cracked?
Apply the balm twice a day on that specific area. The natural creams inside will heal the wound and reinforce the natural protection.
Will the balm stain our floors?

First, we must say that the balm is for outdoor uses. You should apply it before going out and wiping it off after.
We did the testing indoor and it didn't stain the wood floors. BUT we haven't tested on all kinds of surfaces. To be honest, I'd try to keep the balm for outdoor uses.
Is the balm as good for hot asphalt as it is for snow?

Absolutely! On the outside, the balm acts as a barrier against hot AND cold.
While on the inside, the active ingredients will soothe and heal rough paw pads.
Shouldn't my dog's paws be okay by themselves? I mean, it's nature.
Dog's paws should be okay to deal with natural conditions, yes. But asphalt and ice salt are anything but natural... They are a human invention and super hard on dog's paws. Also, dogs have evolved around humans and their bodies don't have the same enduring capability as they used to. In the end, if your pup spend a lot of time outside, paw balm is a necessity.
Works on: Paw Pads, Skin, Nose & Ears

Quantity: 0.15oz (net)
Ingredients: Candelilla Wax, Vitamin E, Shea Butter, Coconut Oil & Olive Oil.
Made in: Saint-Donat, Qc, Canada
Customer Reviews
Good natural product
I love that the ingredients are natural and it's made in Canada. Would buy again.
Works great !!
It works well the pads of her feet are softer.She licks her paws but there is nothing in the ingredients that will harm her
Highly recommended it works !!!!
I used on my dogs paws once, they were very dry.Very very happy with the ingredients and how it worked so fast!!!!
Works great!
His paws are so soft and he does not fight me when I put it on him. I have recommended this to many of my friends!
For paws
This stuff really works well to create a barrier and protects well
works great
Noticeable difference after just one application
We guarantee everything we make
Our products are covered by our Got Your Bark Lifetime Warranty
Saving our Planet
For each order on our website, we plant a tree
Biodegradable Packaging
Our products are shipped in biodegradable bags
Recycled Materials
Our upcoming dog leash is made of recycled fishing nets