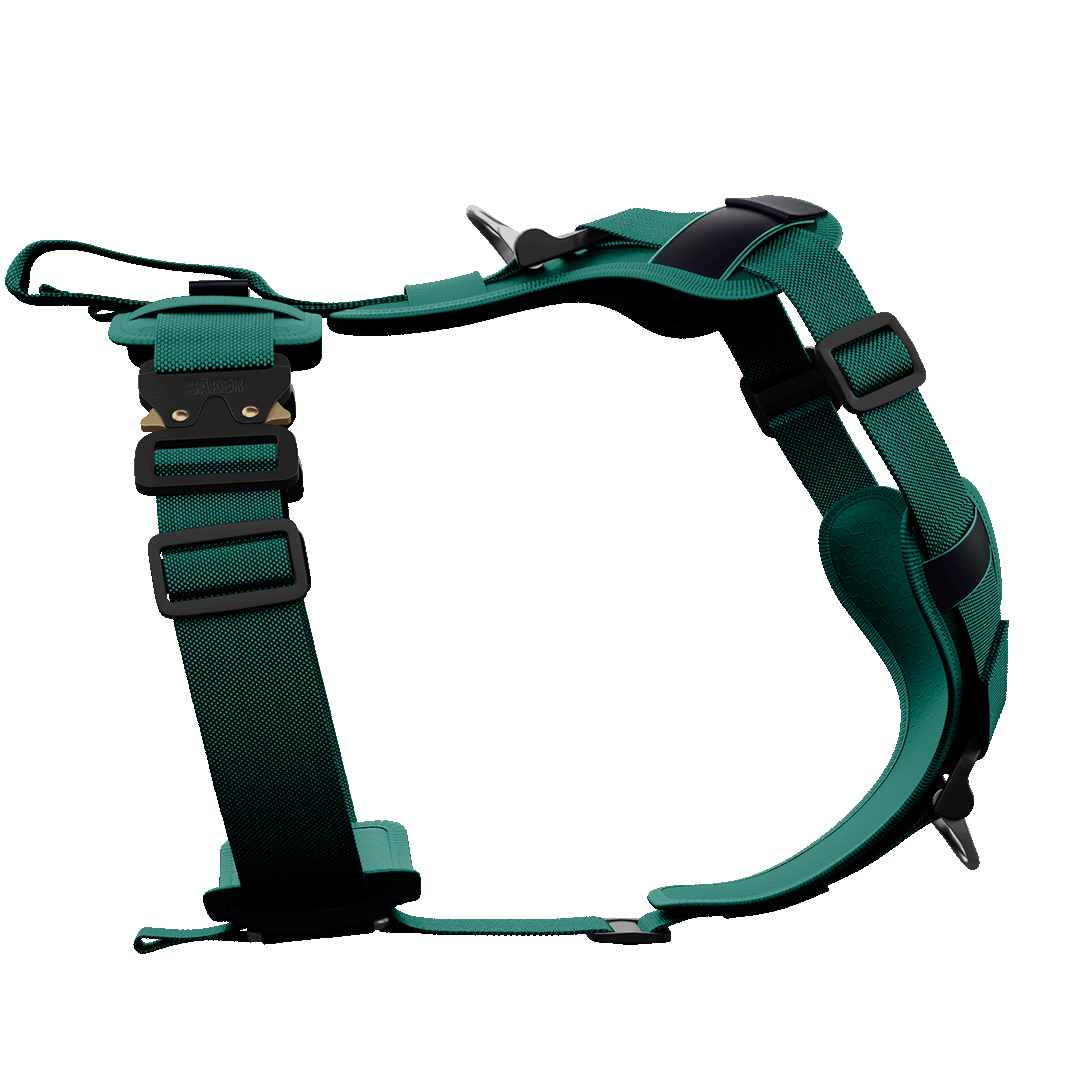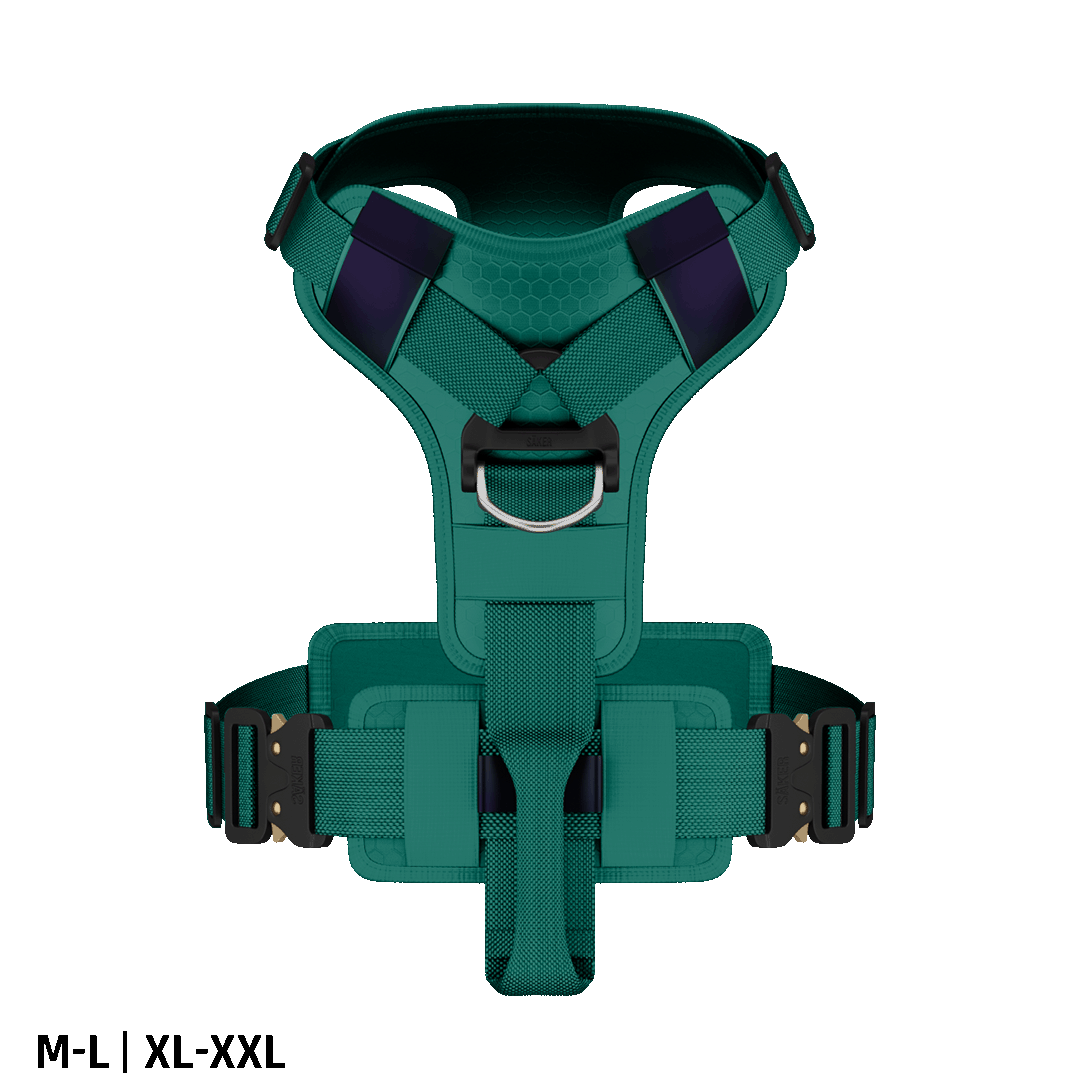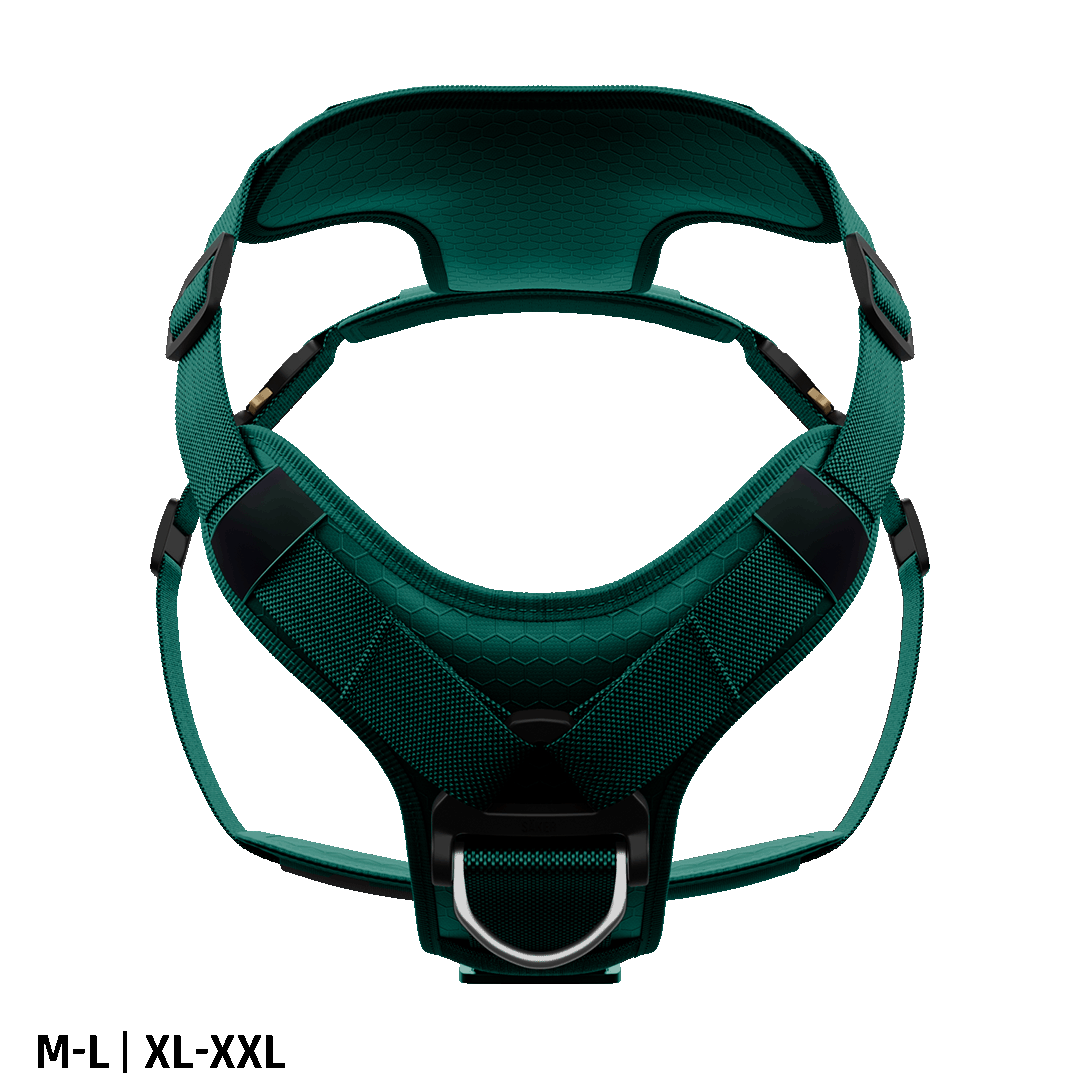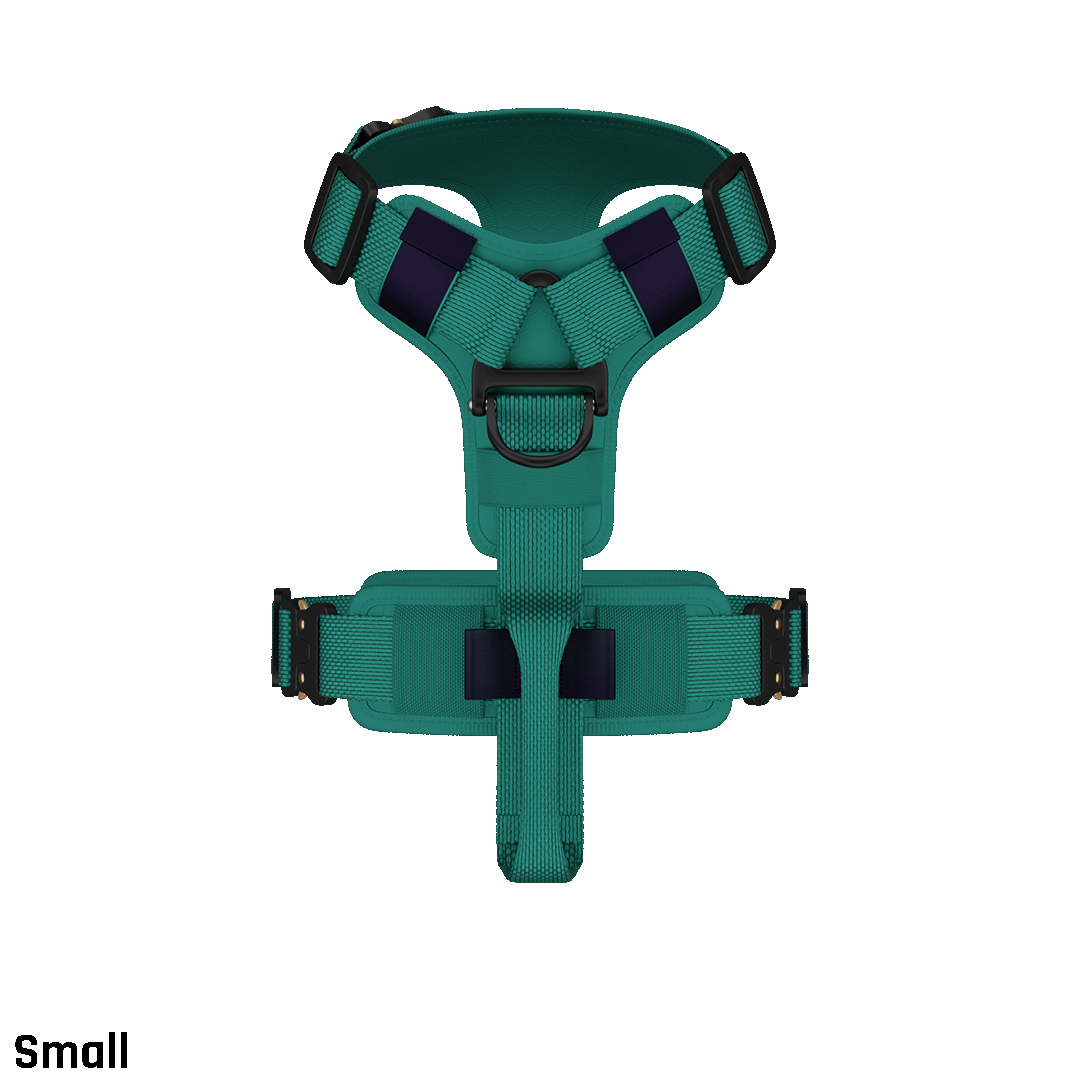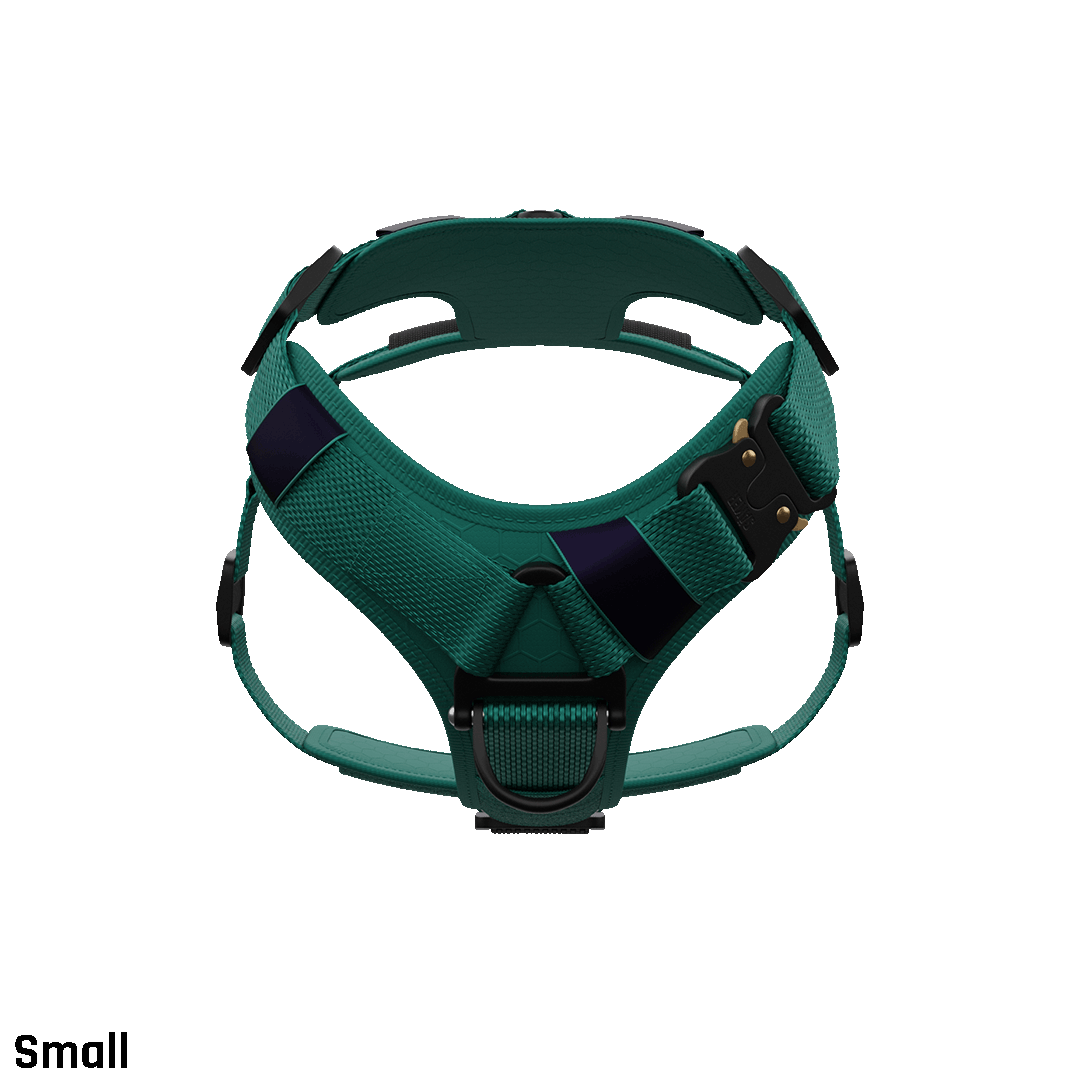 Ascension Core Harness - Tazer Teal
Simple and minimalist, the Core Harness is ready for any day-to-day adventure. And it's crash-tested to make sure you get there smoothly. Add the extension to get the Extended Dog Harness.
or 4 payments of $24.98 with
Ascension Core Harness
OVERVIEW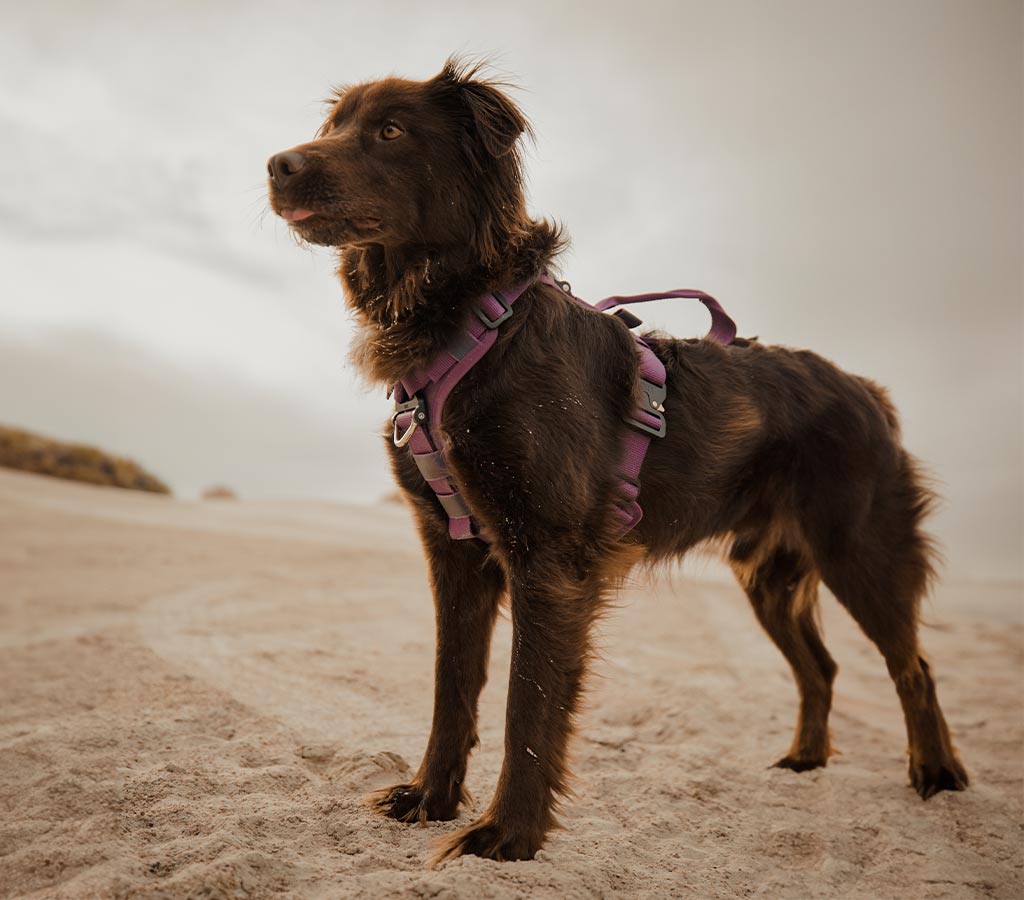 Best harness for joint health
The Y-shape of the Ascension is recommended by vets as the best harness to promote shoulder joint health and freedom of movement.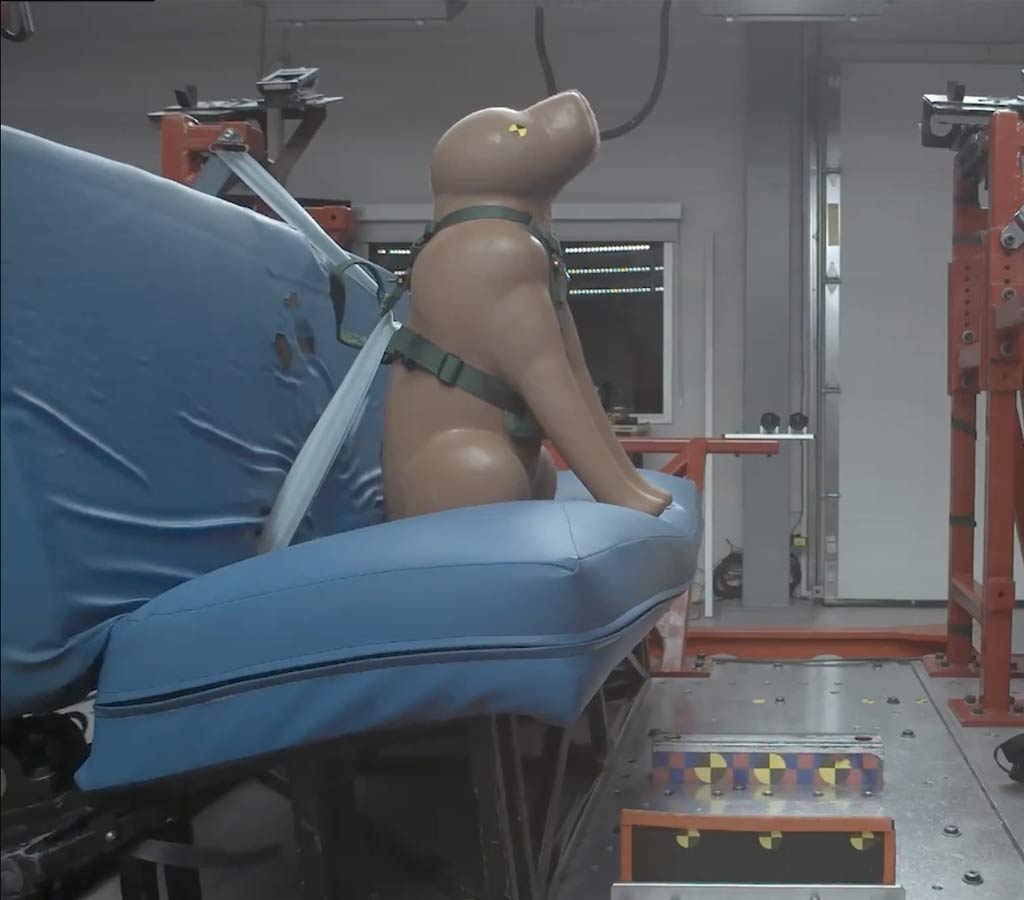 Don't Risk Your Dog's Life
Reduce the risk of injuries or death for you and your dog. Buckle your dog in with a harness that has been crash-tested for real.
Aluminum Hardware that will not fail
That way, you never have to worry about your dog breaking his/her harness near a passing road or an aggressive dog.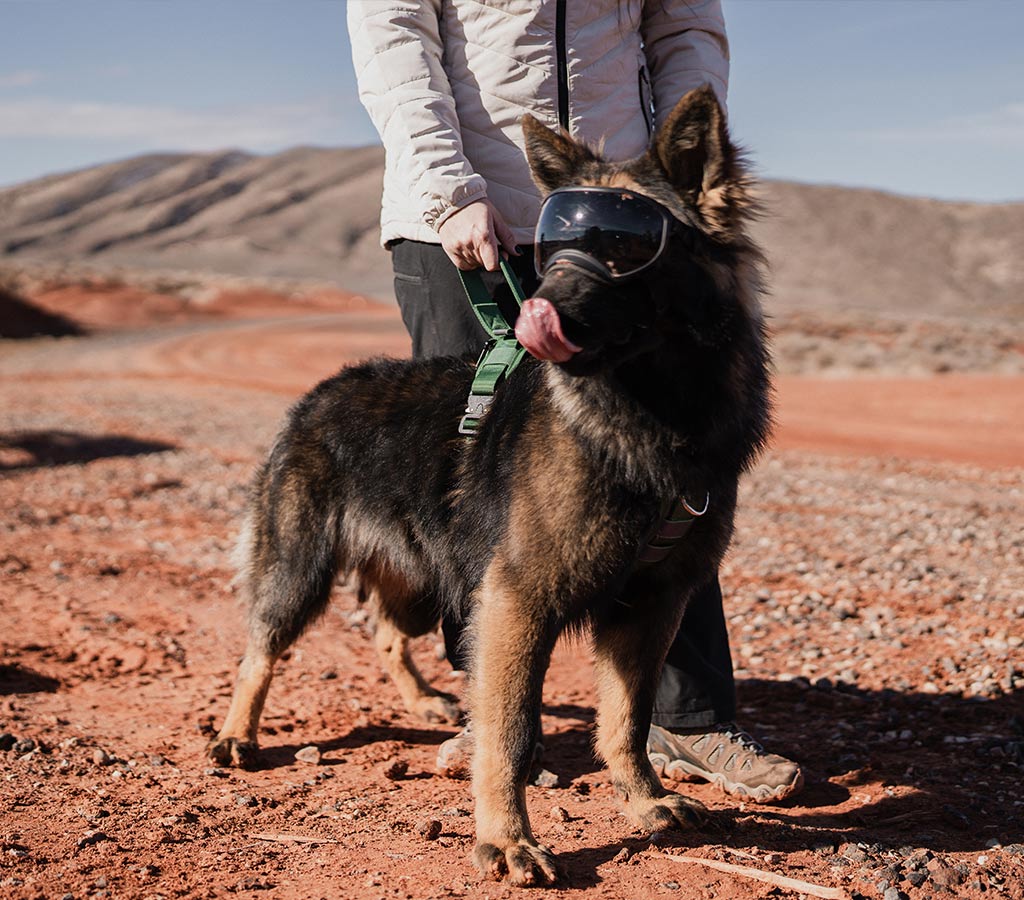 Hold Your Dog Close
The Ascension features an overbuilt top handle that allows you to keep your dog close when it matters the most.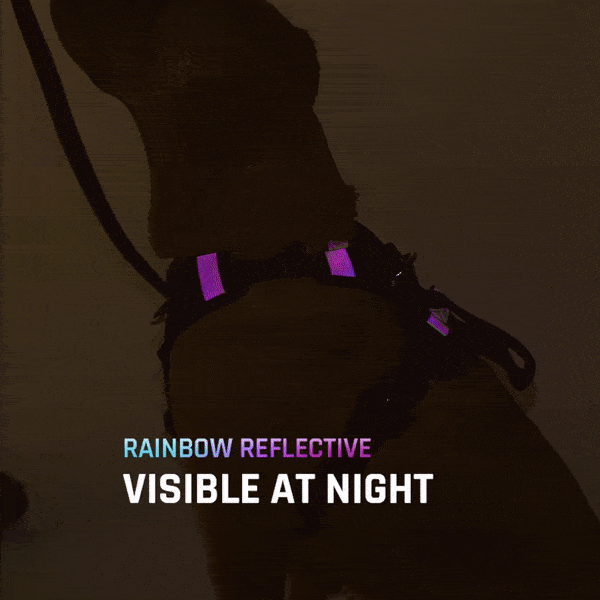 Keep your dog visible at night
At night, we got your dog covered. All parts of the harness feature our Rainbow Reflective™ material to ensure your dog is visible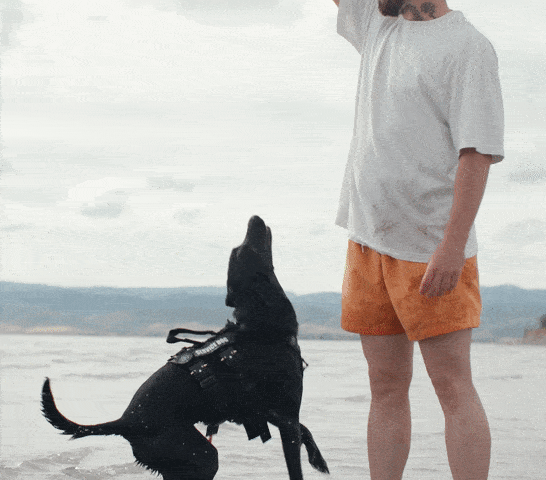 Let your dog move freely
The Ascension now comes with narrow chest and back pads (not all pictures are showing these new pads). It was so important for us that the harness doesn't impact the shoulder articulation or the scapula.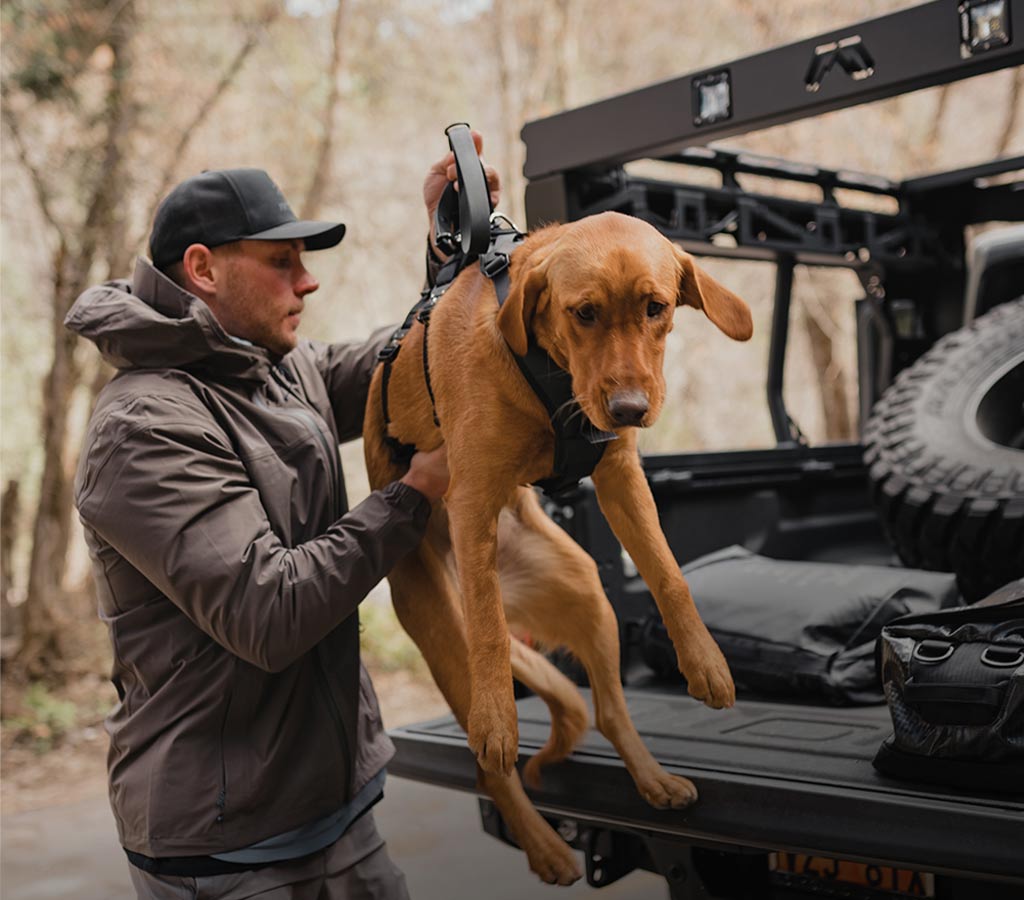 Lift Your Dog Easily
Use the top handle to easily lifting your dog up obstacles. This handle can withstand up to 1600lbf... That's the weight of an American Bison.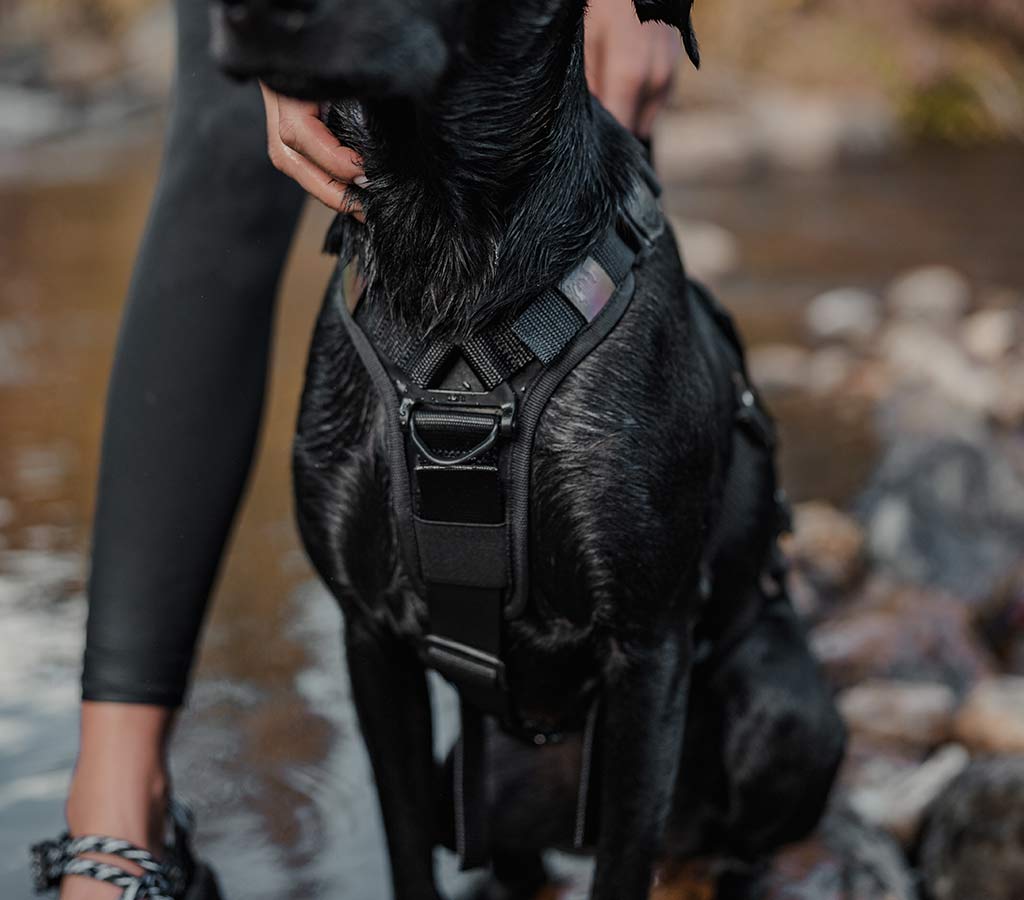 No Chafing or Irritation
Thanks to its unique belly adjuster, the Ascension is one of the few harnesses that doesn't cause irritation in your dog's armpit region. Adjust the belly adjuster so that the first row of webbing is further back on your dog's belly.
It's very simple. You simply need to pass the car seat belt through the harness and buckle it in the seat belt socket. Check out this short video.
Most likely yes. After testing the harness on more than 25 different breeds and shapes, we can say that the Ascension harness fits very well. But just to confirm, go to our sizing corner.
Definitely the side buckles. There's something so satisfying when you clip'em. Plus, each buckle can resist over 550kgf while weighting only 42 grams.
Good question! We investigated this topic as it was a concern for us. We are proud to say that the harness is better than its competitors at dissipating heat. Read the full blog here.
Not directly. It's hard to see on the pictures, but there is a webbing flap between the side buckles and your dog's skin. For the carabiners between the Extension and the Core Harness, they are elevated by the pad thickness so that they don't touch your dog's skin either.
Yes. Because the pads are airtight, you don't have to worry about water getting in there. Simply handwash the webbing with mild detergent and let it air dry.
Not on the harness. Velcro doesn't meet our standard for durability... But we get it, you need to attach your patches somewhere! That's why we came up with Velcro Sleeves that you can add or remove as you please. Check them out here.
Well, this Seat Belt Lock is designed to prevent the car seat belt from retracting back into the mechanism when your dog is secured in the car. Find how to use the seat belt lock here.
Boring DETAILS
ABOUT THE CORE HARNESS
WEBBING WIDTH:
M-L & XL-XXL
Side Webbings: 1.5" (38mm)
Shoulder webbing: 1" (25mm)
Small
Webbing: 1" (25mm)

WEIGHT:
Small: 0.83 lbs (381 g)
M-L: 1.17 lbs (530 g)
XL-XXL: 1.46 lbs (664 g)

MATERIALS:
Hardware: Aluminum Alloy 6061 & Stainless Steel & Zinc Alloy
Webbing: Woven Nylon
Pads: TPU Coated Nylon Oxford 240D

CARE:
Handwash with soft detergent
Air dry
ASCENSION SERIES
COMPARE VERSIONS
CORE HARNESS
A nice durable harness for those who like to drive around and go on small adventures.
Crash-tested
Rainbow Reflective
Top Handle
EXTENDED HARNESS
This is the ultimate harness. With the second row of straps, it offers more support and is hard to back out of.
Converts into the Core harness
Hard to Escape
Compatible with Rescue Sling
DOG PACK
A total Powerhouse.
Featuring all the benefits of the two previous versions, the dog pack can also have pouches attached to its sides.
Converts into the Core or the Extended.
Detachable Pouches
Compatible with Rescue Sling