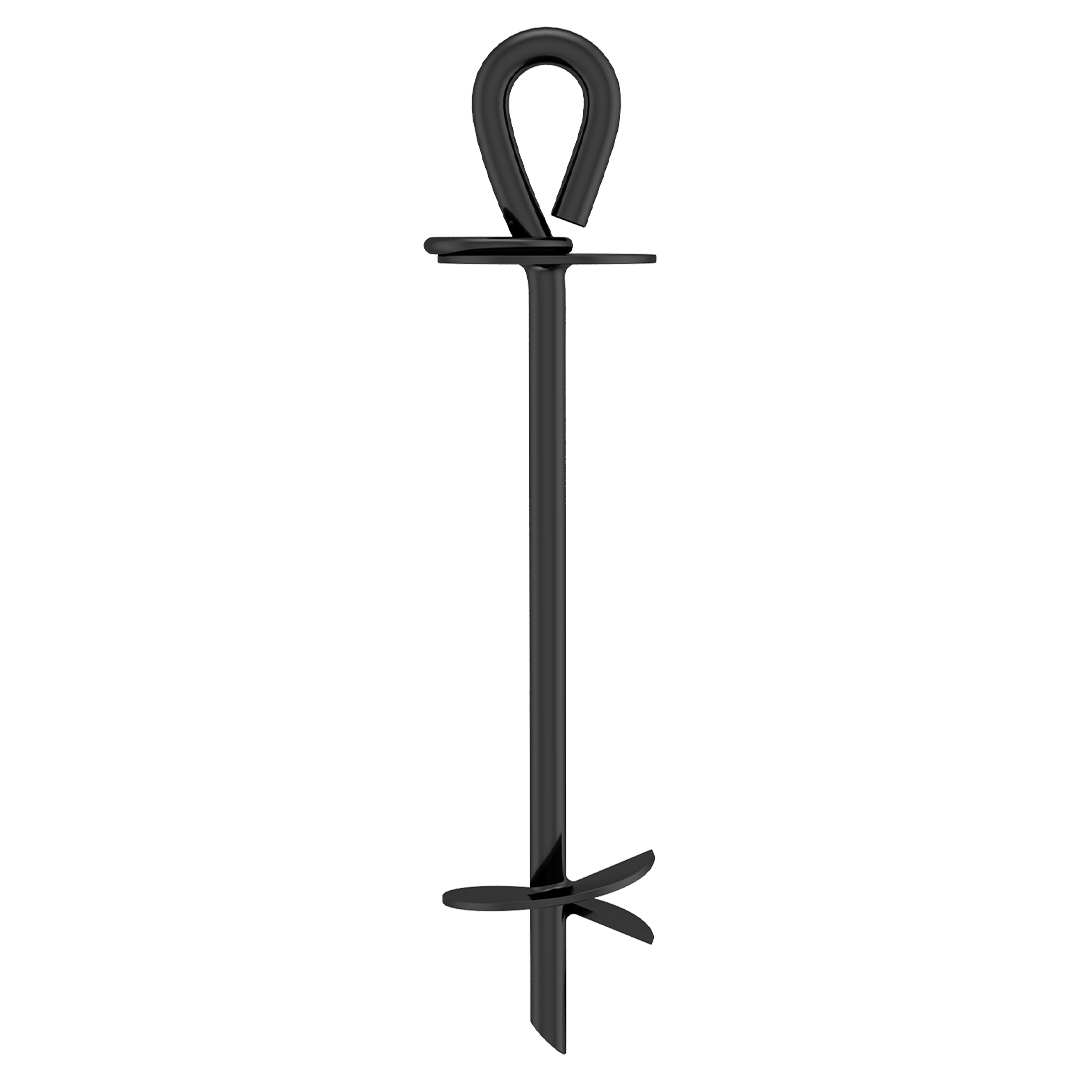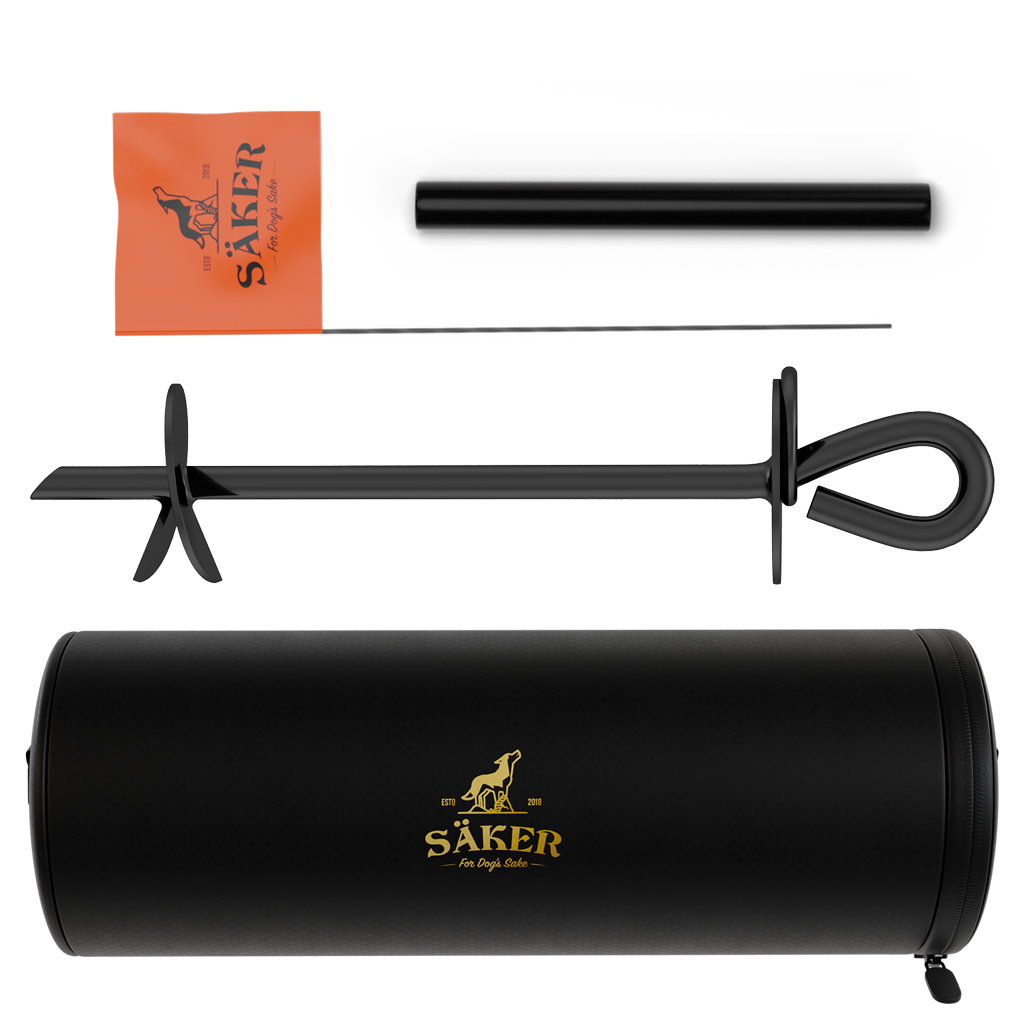 Gravity™ Dog Tie Out Stake
The Säker™ Dog Tie Out Stake is designed to keep your dog next to you. Whether you have an unfenced yard or you're camping. It's great at the beach. It's the best way to keep your dog around in a safe designated area
or 4 payments of $7.48 with
GRAVITY TIE OUT STAKE
OVERVIEW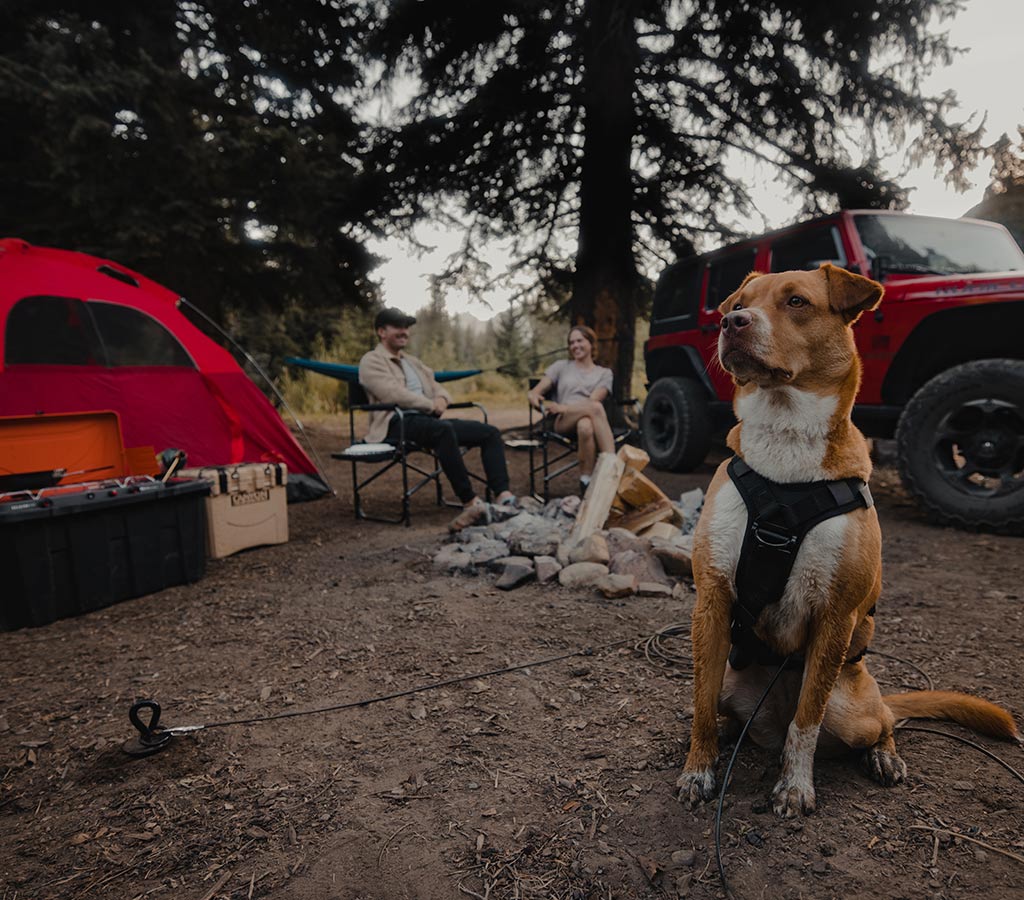 Keep your pup around, anywhere
The stake allows you to attach your dog safely anywhere without risking an escape. No tangle, no worries
Total Peace of Mind
That's right! You can now bring your dog along to the beach or to the campsite without worrying about an escape.
Easy to carry around
The Gravity Stake comes with a reusable, dirt and water resistant shoulder bag. It's ready to go with you wherever is your next adventure!
Don't lose it
Sometimes the stake can be hard to see in tall grass... That's why it comes with a marking flag! Whenever you are not using the stake, simply stick the marking flag next to it for easy spotting.
Tangle-free
The major difference between the Gravity Stake and your average tree is that the stake is tangle free! Your dog can spin 'round forever without getting all tangled up.
The best way to keep your dog around
MEET THE GRAVITY STAKE
There's really a technique to it. You kinda have to press down on the stake as you screw it in. You should really watch the instruction video.
Thanks to its pathfinder blades, the stake will make its way even in rocky soil. Keep in mind, the rockier the soil is, the more you'll sweat putting the stake in.
Yes, you can do that! The stake can definitely handle it. Unless you expect your dogs to play with each other, jumping around? Because having two dogs on one stake doesn't prevent them from getting tangled together.
This might be counter-intuitive to you, but the cable will tie on the small ring that spins around. Not on the top hook. That will allow your dog to run around without ever getting tangled.
Nope, this is surprising. If you unscrew it instead of pulling on it, the hole is about 1 inch diameter.
Check this video for reference.