A cake of course!
But not any cake, a safe and tasty one!
The best dog cake recipe ever!
So, when you read this, you can either say "Great, I'll try this out on my dog's birthday".
Or you can be like Lisa.
Lisa has been making her own cake recipe for Jack (her black lab) for years.
But when Jack heard about this new recipe in town. That's all he asked for on his birthday.
But when Jack's bday came around, Lisa made her traditional cake...
here's what happened: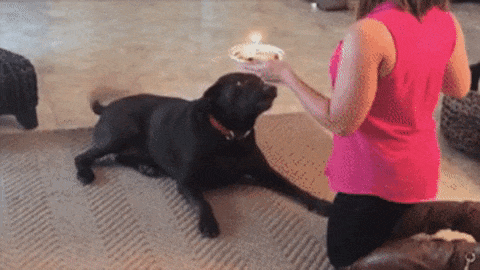 Don't be like Lisa.
Try our recipe this year on your pup's bday.
(that was a fake story to brag about our cake recipe - or was it?)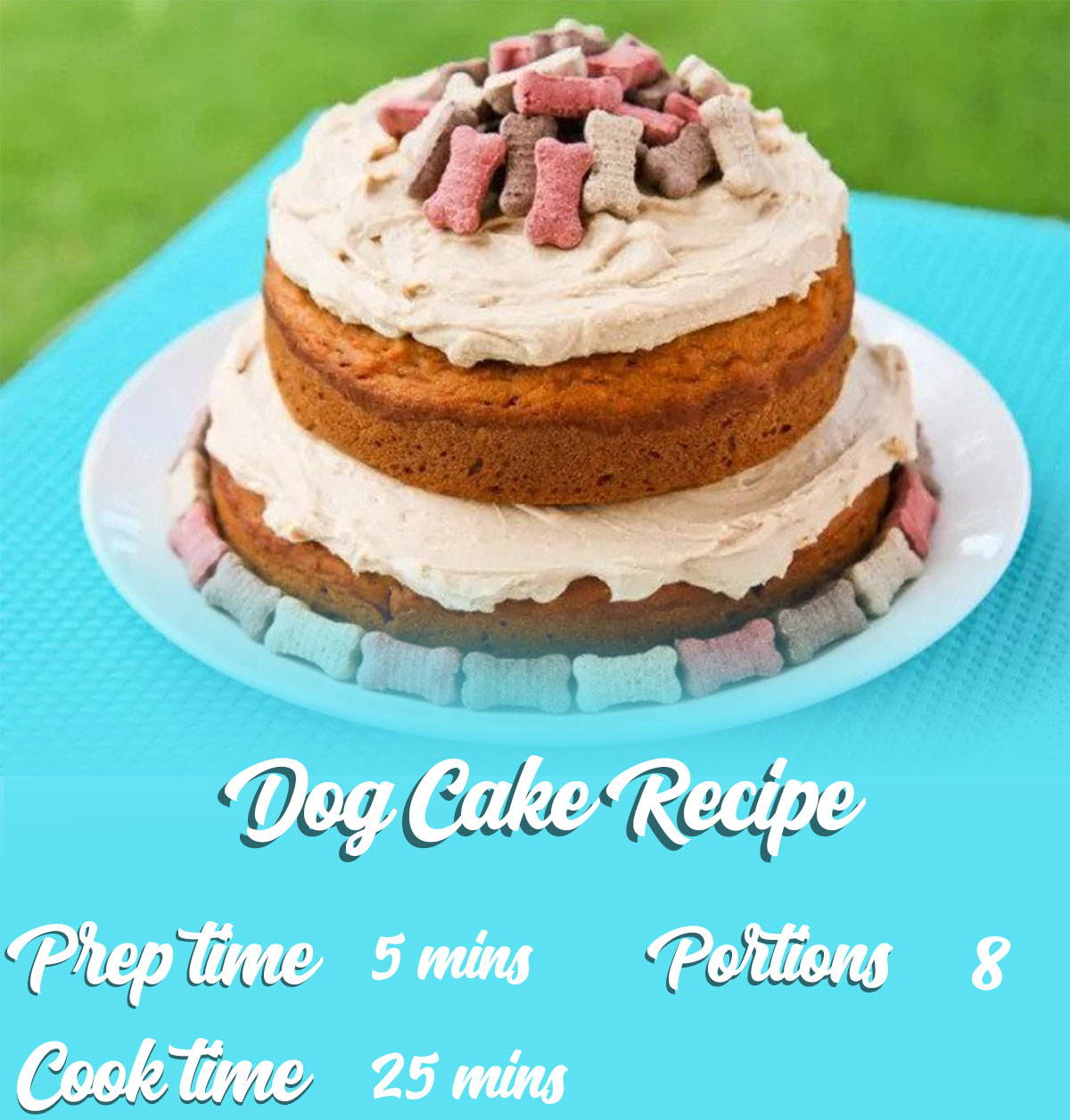 Yep, the recipe gives 8 portions so you can invite some of your pup's friends over.
1 cup flour
1/2 tsp baking soda
1/8 cup vegetable oil
1/4 cup peanut butter
1/2 cup applesauce
1/2 cup pumpkin puree
1 egg
1/2 cup plain Greek yogurt
1/4 cup peanut butter
Preheat oven to 350 degrees F.


In a large bowl, combine flour and baking soda.


In a separate bowl mix together vegetable oil, peanut butter, applesauce and pumpkin puree. Once combined, mix in egg and mix until combined.


Combine wet and dry ingredients and stir until combined.


Pour mixture into an 8" round pan (a square pan can also be used) that has been greased with oil.


Bake for approximately 25-30 minutes or until a toothpick inserted into the center comes out clean and the cake springs back when pressed lightly.


Allow to cool on a wire rack prior to removing from pan.


After cooling, add frosting if desired.
Mix Greek yogurt and peanut butter until well combined. Spread over cake. If not serving immediately, store in refrigerator.
If you want to make the exact same cake as in the picture, you must double the recipe to have layers!
Time to decorate
This part is up to you! This is your time to shine. Unleash that creative mind of yours (and send me pictures of the final result).
Give it a try!
Btw cakes are not reserved for birthdays! So if you're bored one night, that's definitely a fun thing to try.
And the cake is completely safe for humans. So you can sit down with your furry companion and enjoy it together.
What'd you think of this email?
Personally, I'd say that's a 7 outta 10.
Next email, I'll bring my A-game. We're talking about training tips.
Enjoy your night,
Chris
P.S. I'll send you this email a week before your dog's birthday.
You want more of that juicy content?
Join our emails to receive advice from vet & trainers.