Today, we're tackling CBD oil!
It's a long one.
So you might want to sit down and grab a drink!
At the federal level, CBD oil is still illegal which makes it impossible for vets to recommend it. However, CBD can definitely help dogs suffering from anxiety, chronic pain, cancer and more.
The same way some kids are allergic to peanuts, some dogs might have a reaction to CBD. If you ever want to try to give your dog CBD, start with a small dose and monitor any side effects.
Finally, the most important is to make sure the CBD oil has under 0.3% of THC or no THC at all (which is toxic to dogs, even in small doses).
If develops joint pain, anxiety, or any other debilitating health condition, there's no doubt you'd do anything to relieve its distress. Taking it to the vet, trying new treatments, and doing a whole lot of research would just become another part of your life.
If that's already your current reality, you'll love to know that many owners are using CBD to treat a variety of conditions with great success. But you also surely have lots of questions as you try to figure out if it's the right choice for.
First, what is CBD exactly?
CBD stands for cannabidiol. It is the second most prevalent of the active ingredients of cannabis (marijuana). While CBD is a component of marijuana (one of hundreds), by itself it does not cause a "high."
Is CBD oil safe for dogs?
Would you say peanuts are safe for kids?
In most cases yes.
Until you give peanuts to a kid who's allergic to it. After that reaction, you stop giving it to them.
That's how you should think of CBD.
Will it kill your dog if it tries it? -> Of course not.
Will your dog get addicted? -> No chance!
So generally, it considered safe for dogs.
But you must try it once to know if your dog reacts well to it.
However, not all CBD are safe. CBD must be extracted separate from THC. And that's the very important part!

You do not want products with any THC since that compound can prove toxic to pets, especially in high concentrations.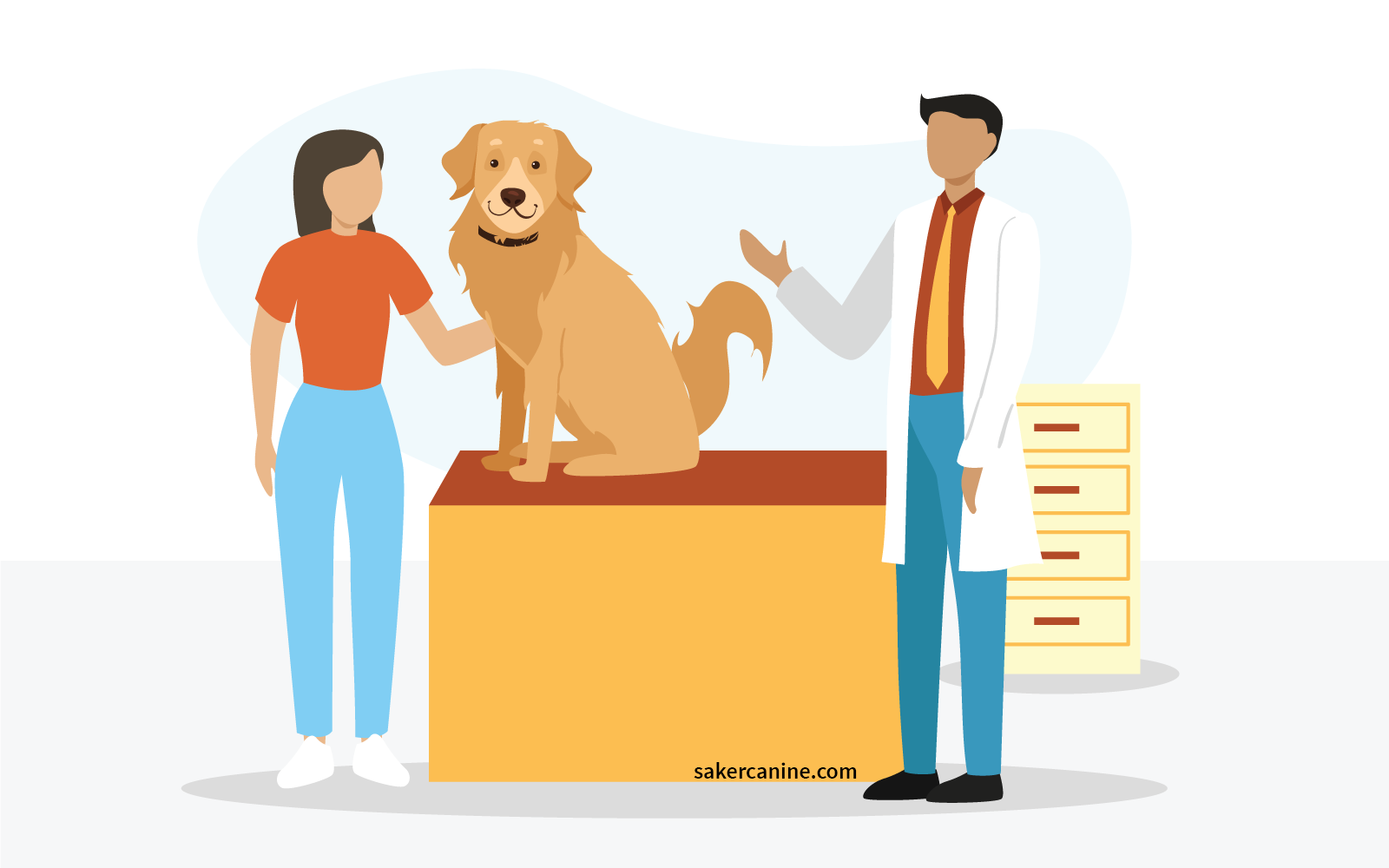 Do Vets Recommend CBD Oil for Dogs?
Since hemp and marijuana products are illegal at the federal level, many veterinarians are not allowed to prescribe them. They also have to skirt away from recommendations to keep their licenses intact.
But that doesn't mean vets haven't noticed the research and anecdotal evidence related to using CBD oil for dogs. In fact, many have even tried the oil to help control their dogs' seizures and treat many other serious health conditions.
You are always welcome to ask about CBD for dogs, however, and should open up that conversation with your vet before trying this option. This is especially important if your dog is already taking any medications or undergoing other treatments.
What are the benefits of giving dogs CBD?
When people say that CBD can treat everything from migraines to sleep disorders, they're really not joking — and the results are no different in pets.
A bit of science here ->
Since it's a cannabinoid, the CBD molecules act on the endocannabinoid system that reaches every part of the body. They do so through the CB1 and CB2 receptors that are found in the brain of all animals, including people and their canine companions.
When the molecules bind to those receptors (aka effects of CBD), they may:
Relieve intractable pain
Decrease inflammation
Bolster the immune system
Reduce anxiety
Control seizures
Soothe nausea
Aid digestion
The beneficial effects tend to kick in within an hour of giving your dog CBD. You'll need to follow the dosing instructions on the label or from your vet to get the desired effect.
Should you give your dog CBD?
CBD works best for dogs with inflammation, pain, and other symptoms that prove hard to treat with traditional methods.
It's also a great idea if your dog's medication causes a lot of side effects or doesn't provide enough relief. In some cases, CBD can even help when used in tandem with other medications and treatments.
You might want to consider CBD if your dog has:
Relieve intractable pain
Decrease inflammation
Bolster the immune system
Reduce anxiety
Control seizures
Soothe nausea
Aid digestion
CBD is also beneficial for dogs with severe general anxiety and separation anxiety.
Like most treatments, you just have to try it to see if it works. You can keep a journal of their symptom types, duration, and severity to gauge the effectiveness of each dose. Also, jot down any changes to your dog's mood, activity levels, and overall demeanor. If you notice improvements, then you're likely on the right track.
I know, it's a lot of info... But I don't want to leave you with half the picture!
Onward.
If you decide to give it a try, here's what you should know.
Not all CBD for dogs is created equal, so you have to take your time in picking the right one.
As mentioned above, always make sure to check that the product does not contain more than 0.3% THC. If you can find 100% pure CBD, then that's even better but don't stop there.
Because the government isn't monitoring the fabrication of CBD yet, you need to do a bit more before picking a brand (you are never too careful).
Verify that the manufacturer has independent lab test results available for you to review. By reading through the third-party testing results, you can learn the total concentration of cannabinoids and other compounds in every dose.
While browsing the data, take a moment to look for the presence of organic solvents, which are used to extract the CBD and should evaporate away in full during processing (you want to avoid these).
The most important ones to look for include:
Hexane
Acetone
Butane
Benzene
Chloroform
Isopropyl alcohol
Toluene
These substances will only show up on the chemical makeup of the CBD oil if they did not evaporate fully.
As a final check, look for any sign of biological contaminants, like mold and bacteria, to ensure you're getting the highest quality product.
Now that I gave you the scientific talk, here are some brands that I handpicked for you if you ever decide to give your dog CBD.
Brands offering CBD with good lab results:
(I'm not affiliate or anything, I just did the research to help you out)
CBDMD (From Lab Results, looks like free of THC and each batch tested)


HonestPaws (analysis on every batch but don't test for pesticides)


I hope you liked this article and that you learned something today.
Have a pawesome week,
Chris
P.S. That's right, I wrote "pawesome". I'm trying to get you familiar with the doggo slang
P.P.S. If you want to get more useful advice in a shorter and more fun read, jump on our emails. Check below
You want more of that juicy content?
Join our emails to receive advice from vet & trainers.